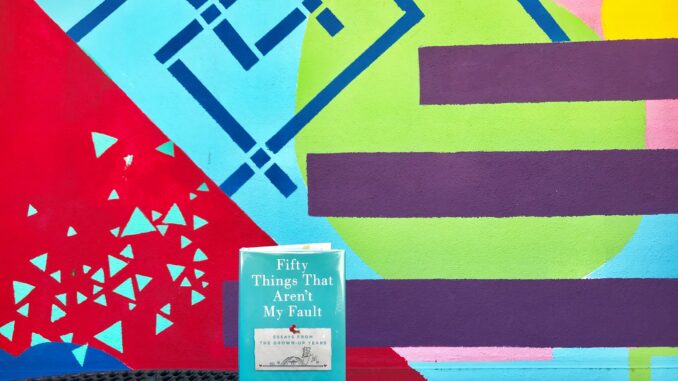 I've read memoirs written by comedy writers and comedians that were all disappointingly unfunny.
This one is funny.
Creator of the comic strip "Cathy", which ran for 34 years, Cathy's wit and wisdom sheds light on a woman's struggles in a man's world.
"When a man needs a swimsuit, he grabs trunks his size off the rack. A woman dives into the deep end, the vortex of insecurity."
Cathy has grown up. She's past her dating and insecure youth.
With vivid imagery, Cathy concisely shares her pains of trying to lose weight, stay youthful, deal with aging parents, declutter, parent a teen, remember passwords, and survive middle age.
Cathy's self-effacing humor is relatable and insightful.
"Not my fault that women's magazines have covers declaring we should embrace our beautiful natural curves, but sixteen articles inside on how to get skinny…!"
Cathy shares how critics belittle her work as just about shopping and eating. But that's like saying Dilbert is only about an incompetent boss and office inefficiency. These stereotypes are anchors for commentary.
Don't mistake Cathy's seeming simplicity for shallowness. It's hard to encapsulate cultural and gender issues into a weekly comic strip.
It's like walking in heels. Women can make it look easy. Men who try it can wobble and fall. Try to walk in heels first and see if you can make it look easy. Only then can you feel the pain women endure.
I feel ya Cathy. AACK!