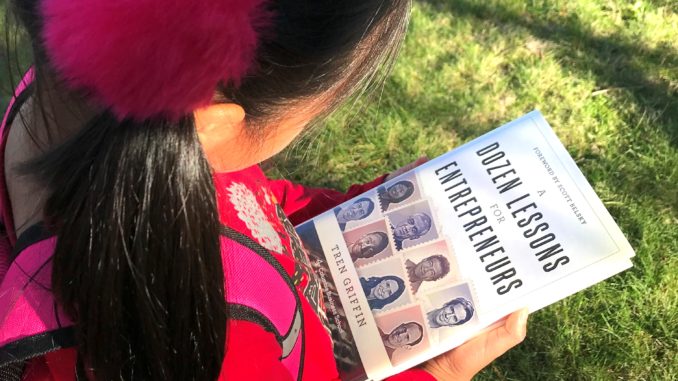 Griffin works at Microsoft and basically collected the advice of big-leagues in tech. Alphabetically, each chapter is a venture capitalist or mentor, notably Steve Blank (serial tech entrepreneur who retired in 1999), Bill Campbell (adviser to Apple's Steve Jobs and Google), Marc Andreessen (backed Facebook, Pinterest, Twitter), and Paul Graham (founded Y Combinator who first invested in AirBnB), and Peter Thiel (Paypal founder, Facebook investor).
There is no set formula for success or a founder's trait. The entrepreneur has to reconcile the contradictions for himself from tidbits of wisdom. Each business is began in a particular set of circumstances that is hard for anyone else to replicate because the times have changed by then. A founder can try to copy some moves but cannot reliably produce the same success.
"You can ask for tips, but you cannot adopt someone else's approach in aggregate."
The value of this book is the firsthand advice offered by the combined expertise of Silicon Valley veterans who have funded many tech startups to success. They know what it takes for a startup to flourish and stabilize. Founders will learn invaluable insight straight from the mouths of masters.
Read more book reviews on Instagram @IvyDigest.