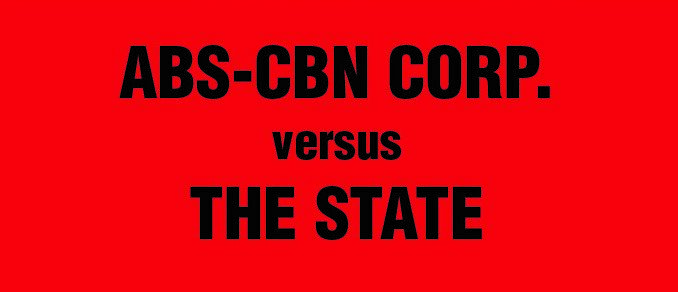 (Opening remarks at the Senate Hearing, Feb. 24, 2020)
The honorable Chairman of the Senate Committee on Legislative Franchises Sen. Grace Poe, the honorable members of the committee, and the honorable members of the Senate present, good morning.
When Eugenio Lopez Jr. founded ABS-CBN, he decreed that ABS-CBN's business was to be in public service. That statement led to a clear articulation of our long-standing mission, to be In the Service of the Filipino. Araw-araw, lahat po kami sa ABS-CBN ay nagpapasalamat dahil sa pagkakataong magbigay serbisyo sa bawat tao.
In the last 25 years of our existing franchise, we believe we have delivered a service that is meaningful and valuable to the Filipino people. Our TV shows entertain, inform, and inspire our audience. In a recent Pulse Asia survey, 70% of all Filipinos tuned in to ABS-CBN in the last year. That to us is a validation that the shows we produce remain important and relevant to the public.
Overseas, The Filipino Channel or TFC is one of the primary connections of our OFW's to the Philippines. More than three million individuals tune in to TFC to stay in touch with home, or to help ease the pain of their loneliness and sacrifice
We have used our resources and reach to help Filipinos wherever we can. The ABS-CBN Foundation continues to provide public service through its programs such as Bantay Bata and Sagip Kapamilya. Bantay Bata has rescued thousands of children from child abuse, and has given them new hope in life. Sagip Kapamilya has provided relief goods to victims of natural or man-made calamities and has provided help to over 12 million families since 2009.
While our commitment to serve is genuine, we also acknowledge that we are not a perfect organization. Where we have shortcomings, we acknowledge them, and we work to correct them. May pagkukulang man kami, mas matimbang ang aming adhikain na makapaglingkod.
We would also like to state that we have not broken the law or violated any of the provisions of our franchise. We thank the Senate for inviting us today, and we welcome the opportunity to shed light on the issues that have been raised against us.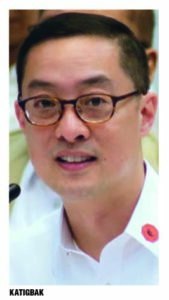 Please allow us to take this opportunity to thank the many people who have voiced support for ABS-CBN. We are grateful for the many members of Congress and the Senate, spanning many parties and sectors, who have supported bills that would permit us to keep serving the Filipino community. We appreciate the statements from many individuals and organizations here and abroad who have voiced support for our renewal. Thank you to our colleagues from all over the industry for unselfishly and graciously showing support—we are forever grateful.
But most of all, to our audiences, your words of encouragement have given us the strength and courage to face this process. Mga Kapamilya, kayo po ang tanging dahilan kung bakit may ABS-CBN. Ang aming inspirasyon ay nagmumula sa pagkakataong magbigay serbisyo sa inyo. Sinisikap namin na lalo pang pagbutihin ang serbisyo sa inyo at sa ating bayan.
To our esteemed Senators, thank you for the opportunity to speak out on behalf of ABS-CBN today. We are grateful for this chance and are hopeful that our integrity and values as an organization will shine through.
Maraming salamat po.
BIR: ABS-CBN pays taxes regularly
ABS CBN Corp regularly pays taxes, the Bureau of Internal Revenue told a Senate hearing the network's compliance with its franchise.
The company paid P14,398,464,316.66 in taxes in from 2016 to 2019 except for income taxes last year which will be submitted in April, said Simplicio Cabantac Jr, head of Large Tax Payers Audit Division 3 of the BIR.
"As far as ABS-CBN account is concerned they are regularly filing and paying their taxes for the past number of years," Cabantac said.
From 2009 to 2018, ABS-CBN paid a total of P8.859 billion in withholding taxes, ABS-CBN President and Chief Executive Officer Carlo L. Katigbak
The SEC is also "not aware of any violation or any on going complaint or investigation involving ABS-CBN," Supervising Commissioner Ephyro Luis Amatong told the Senate hearing.
—ABS-CBN News, Feb. 24, 2020
READ FULL ARTICLE HERE: