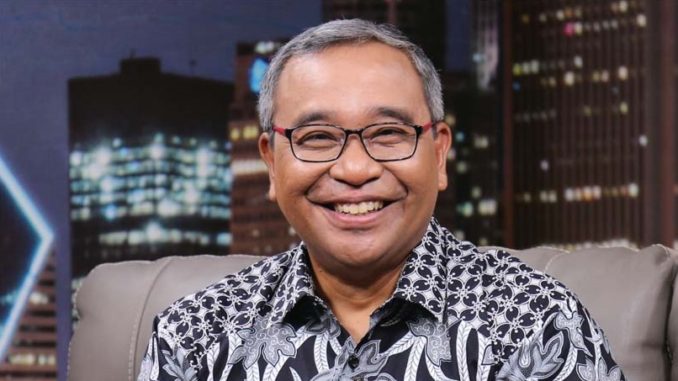 As a Jesuit-trained community organizer of 20 years, Miguel "Mikko" Perez had an epiphany: How could one make the poor and the under-banked have access to fast, easy, affordable and reliable financial services – to make a deposit, invest, send or receive a remittance, pay a bill like Meralco, and indeed, buy and sell in the marketplace.
Mikko's solution: free software for the under-banked. He banked on his expertise – financial knowledge and technology. Combining the two gives rise to what you call – fintech – for financial technology. Fintech is not for the rich and high-networth individuals who have multiple bank accounts and multiple currencies in multi-millions. It is primarily for the rest of us—the 88% of the population who has no access to financial services that are reasonably priced or affordable, fast, and reliable.
Track record
Mikko Perez should know what he is doing. He has had an enviable track record investing in and operating innovative TMT ventures. Prior to leading Ayannah, Mikko was a hugely successful investment banker and private equity fund manager. He comes from a family financiers and entrepreneurs with a strong service-to-people orientation.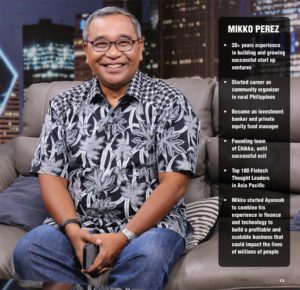 Mikko was director of business development at Chikka which he steered to profitability and spearheaded its expansion into India, China, Japan, and the US before it was acquired by PLDT.
He served as an investment manager on behalf of Soros Fund Management, LLC and several institutional investors. He was also a TMT investment banker at JP Morgan.
Mikko holds a Bachelor of Science in Management (with honors) and a BA in Development Studies (with honors and award for excellence) from the Ateneo de Manila University, and an MBA from the Harvard Business School.
Now on his own, Mikko has put up Ayannah. Backed by formidable investors here and abroad, Mikko has quickly gained traction.
"Ayannah's software links all the different companies engaged in the remittance process to interface with one another. "Think of it as bancnet for remittance companies," explains Mikko.
His initial target—the Philippines' domestic remittance business. Mikko estimates that the domestic remittance business is worth $40 billion—far bigger that the $32 billion remittances of 12 million Filipino expats abroad to the Philippines. The local remittance companies make about $150 million yearly.
Mikko cites Bangko Sentral statistics—88% of Filipinos have no bank accounts—meaning they have a bank account but it has zero balance.
"Only 12% have money in their bank account," Mikko points out.
Partners
Mikko's partners include:
— Dicky Alikpala, president, Ayannah Philippines
20+ years in corporate banking; treasury management, start up finance
VP Finance; Chikka until successful exit; Google LPA alumnus
— Tim Manimtim, CTO
10+ years in managing technology teams and world-class infrastructure; Google LPA alumnus
— Bryan Jadina, Head of Products
10+ years building market-proven software products; Google LPA alumnus
— Pio Calderon, Head of Data
Science
Top 100 Thought Leaders in Data Science; Google LPA alumnus.
Ayannah combines their experience in finance and technology to build a profitable and scalable business that could impact on the lives of millions—if not billions—of people, in the Philippines and abroad.
Ayannah means "a beautiful flower" or "beautiful blossom" in Swahili. It also means "innocent" in Hindi and "a good path" in Sanskrit. Phonetically, "ai" and "an" mean "love" and "security" in Mandarin Chinese. In colloquial Filipino, "Ayan na!" means "Here it is!"
"Ayannah is meaningful for us," explains Mikko, "since we facilitate sending values quickly and conveniently across distances." In Pilipino movies, "ayan na" is exclaimed when the hero is rushing to you or coming down from the heavens to the rescue.
For one to send a remittance from Manila to the province, Mikko recalls, "the bank would charge any amount they wanted." That is no longer possible, with BSP rules and with intensifying competition.
Today, because of Ayannah's efforts—and the BSP's progressive tack—the remittance fee has been limited to 3% of the amount, if not lower.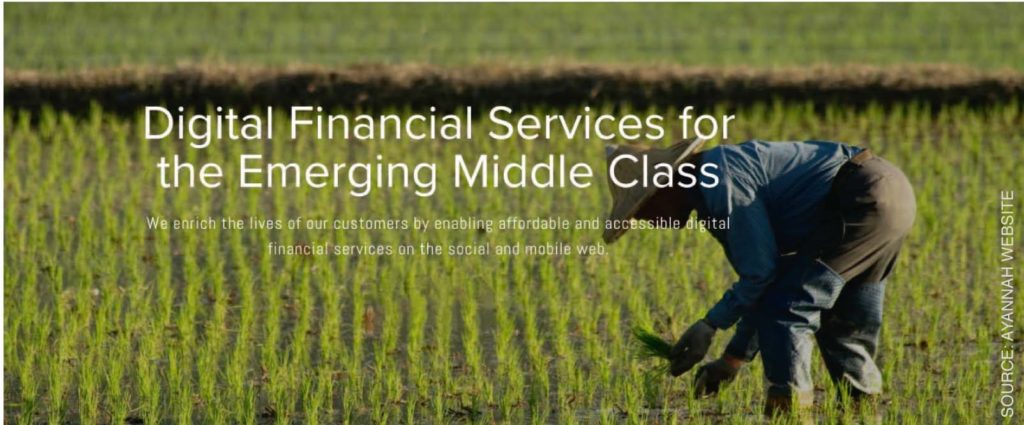 Focus
Ayannah's primary focus is to achieve market leadership, generate over $100 million in revenues and be highly profitable in the Philippines. Ayannah is raising at least $5 million in primary equity to fund growth and international expansion. $4 million is already committed and/or funded.
Ayannah has already one eye on international expansion. Ayannah is preparing to do market entry in Indonesia (261 million pop) and Vietnam (93 million pop).
Eventually, Ayannah aims to bring its full stack of digital financial services to key emerging markets to create a global digital financial services provider for the next three billion people comprising the world's emerging middle class.
Returns for investors
Mikko says Ayannah "aims to generate very high absolute returns for our investors (minimum 15x is our target) while making a difference in the lives of hundreds of millions of people."
Ayannah has already partnered with some of the biggest property developers including the owner/operator of Manila's busiest commercial districts.
Tie-ups
Ayannah will deploy agents in prime locations to serve over 1.5 million shoppers and commuters daily. Ayannah has also partnered with the Philippines' largest courier company to allow recipients to pick up cash in over 1,000 outlets.
Ayannah has also partnered with the Philippines' largest drugstore chain to enable transactions in 2,000 branches.
Ayannah also partnered with one of the largest remittance networks in the world (name withheld until launch) to allow their customers to pick up cash through our network.
This growing agent network is the perfect platform to launch a full stack of digital financial services for the Philippines' emerging middle class.
Ayannah launched KayaCredit, a credit scoring service for the more than 80 milion unbanked but economically active in the Philippines.
Using artificial intelligence, Ayannah is combining and analyzing data from prepaid mobile top ups (99% of Philippines mobile users are prepaid), remittance transactions, bills payment and social media to give the unbanked but economically active access to savings and loans to improve their lives.
The response among lenders and borrowers has been very positive, says Ayannah.
Also, global insurers and asset managers such as AXA and Sun Life are facing aging populations and shrinking profits in the rich countries.
VIP market
These companies are racing for significant market share among 500 million people in "V.I.P." – Vietnam, Indonesia and Philippines – all with median age below 30 years and with rising incomes but still grossly underinsured.
These companies have partnered with Ayannah to create new products and new channels to provide insurance and investment products to this rapidly growing market.
With the additional capital, Ayannah aims to accelerate growth, achieve profitability, add more financial services to its stack and expand to other emerging markets.
Initiatives
Ayannah has new initiatives to spur growth.
Western Union has made Ayannah a pay-out partner under very good terms. Western Union accounts for over $5 billion or 18% of Philippines' inbound remittance volume.
Ayannah provides the tech stack for Panalo Express, a fast growing transaction network.
Ayannah partners with the Araneta Center, one of the largest commercial and transportation hubs in Manila – over 1.2 million pass through with over 20K BPO workers.
The largest courier company has joined its network. So have the largest drugstore chain, and the largest petroleum gas station chains.
The largest convenience store chains (7-11 and MiniStop) will join Ayannah's network.
Property Developers want Ayannah in their properties.
Among Ayannah's services:
— Sendah Direct is the app that allows any organization, even individuals to sell mobile top ups microinsurance, and top up or encash from any e-wallet or stored value system such as Smart Money.
— Sendah Remit is the bank-grade app that allows inter-operable international and domestic remittance transactions across different networks.
— KayaCredit is the Philippines' first credit scoring system giving the vast majority of unbanked but economically active Filipinos quick and easy access to personal and small business loans. KayaCredit will also launch in Indonesia, Malaysia and Vietnam.
— KayaFinancial aims to be the leading personal finance application for SE Asia by giving SE Asia's emerging middle class quick and easy access to insurance, savings and investment products of global financial institutions.
— Sendah is an e-commerce app allowing migrant workers to send specific-purpose remittances to their loved ones in the Philippines (and in the future, in other emerging markets).
— Sendah Express aims to allow migrant workers to become direct marketing agents enabling their fellow migrant workers to make online purchases to buy products and send specific-purpose remittances to their loved ones in their home countries.