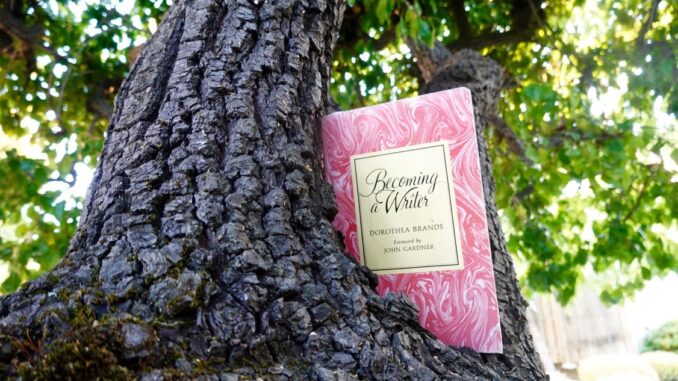 By Dorothea Brande
Foreword by John Gardner
Paperback, 186 pages, 1981.
Jeremy Tarcher (Penguin Putnam)
The 1934 classic is free online
Before any psychologist had studied the unconscious in the 1930s, journalist Brande understood it and taught that disciplined effort honed our unconscious to write effortlessly.
"For the root of genius is in the unconscious, not the conscious mind."
Many writers share their daily habit of forcing themselves to write. Brande understood that writing is the physical way to tap into our creativity. To do this, we need to wake up 30-60 minutes earlier than usual and write first thing in the morning—before you do anything else!
Write anything, no matter what. We need to write on a strict schedule and keep it, even if it's 15 minutes a day. We seek to overcome our inner resistance to writing so that it becomes automatic, like a business.
"If you consistently, doggedly, refuse to be beguiled, you will have your reward. The unconscious will suddenly give in charmingly, and begin to write gracefully and well."
Brande calls out all the would-be writers' excuses not to write.
"If you fail repeatedly at this exercise, give up writing. Your resistance is actually greater than your desire to write…."
With acerbic wit, Brande breaks down the obstacles to writing, what it takes to be a writer, habit, style, critic, how to read as a writer, imitation, originality, and writing confidently.
She's the mentor who whips you into shape and helps you tap your writing genius.