Management Excellence
HELEN YUCHENGCO-DEE
Chairman Rizal Commercial Banking Corp.
Helen Yuchengco Dee, 72, is bent on enhancing the legacy her father. It is a legacy built around integrity, excellence, discipline, professionalism and love of country. She lives by those values from day to day.
Alfonso T. Yuchengco died April 15, 2017, at the age of 94. AY should be remembered for three things—for his entrepreneurship, for his love of his country, and for fighting the Marcos dictatorship (he helped finance the Light a Fire Movement and backed Cory's presidential bid in1986).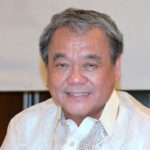 ISIDRO A. CONSUNJI
Chairman and President DMCI Holdings, Inc.
Isidro Consunji, 68, inherits the company, the family culture of excellence, and the reputation for quality. Sid is the chairman, president and CEO of DMCI Holdings.
Sid has a Bachelor of Science in Engineering (UP), Master of Business Economics (Center for Research and Communication), Master of Business Management (Asian Institute of Management), and Advanced Management (IESE School, Barcelona, Spain).
ATTY. FELIPE
L. GOZON
Chairman and CEO GMA Network, Inc.
Felipe "Henry" Gozon is the best and most accomplished broadcast CEO in Asia today. In 16 years of savvy management and visioning, he delivered P27.95 billion in cumulative profits on revenues of P167.33 billion. Thrilling, considering that the now renamed GMA Network, Inc. started, in the years before that, with zero profits and scarce resources in equipment, manpower, and influence.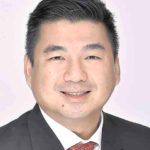 DENNIS A. UY
President and CEO, Phoenix Petroleum Philippines, Inc./ Chelsea Logistics Holdings Corp.
Dennis Uy, 44, is the founder, president and CEO of emerging companies like Phoenix Petroleum Philippines, Inc. and Chelsea Logistics Holdings Corp.
His Phoenix Petroleum (PNX) is the largest independent local oil company.
His biggest acquisition, from Kuwaiti fund KGL Investment Co., is Global Gate- way Logistics City in Clark, which is developing a 177-ha. logistics hub at a cost of $1 billion.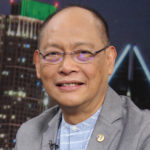 BENJAMIN E. DIOKNO
Secretary Department of Budget
Diokno promises a different Duterte administration. "By the time we step down in 2022, we would have ushered in the Golden Age of Infrastructure in the Philippines, an era that Filipinos will look back with affection as one that laid the necessary foundations for robust and equitable growth in the long- term," he projects.
Diokno, 69, finished his Bachelor's Degree in Public Administration from the University of the Philippines (1968).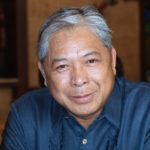 JAIME J. BAUTISTA
President and COO PAL Holdings, Inc.
For three consecutive years, from 2013 to 2016, PAL President Jaime J. Bautista achieved what was thought before nearly impossible – register flying profits for Philippine Airlines. Three-year profits amounted to P11.19 billion – P3.945 billion in 2016, P6.46 in 2015, and P786.8 million in 2014.
For Bautista, the mission at PAL is make it a five-star airline by 2020, and to deliver safe, reliable, efficient, and wholesale travel experience, one that captures the heart of the Filipino.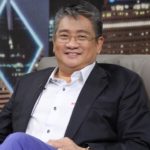 JANUARIO JESUS GREGORIO ATENCIO III
President and CEO 8990 Holdings, Inc.
He made 8990 Holdings, Inc. the largest homebuilder and promoted financial literacy and responsible investing in assets for previously underserved buyers of quality affordable homes.
Entrepreneurship Excellence
EDGAR J. SIA II
Chairman and CEO, DoubleDragon Properties Corp.
At the forefront of the Philippines' retail transformation, DoubleDragon Properties Corp. has been a spectacular growth story.
Injap plans 100 malls in three years by building malls in emerging cities where the big boys of retail like SM and Robinsons have not yet moved in. That will make DD the Philippines' largest mall builder.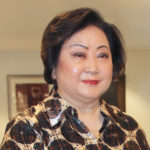 ZENAIDA R. TANTOCO
Chairman and CEO, SSI Group, Inc.
No one has done premium retailing with such grounding in tradition, boundless energy, intuitive grace, and effortless style than Zenaida Rustica "Nedy" Tantoco, the undisputed Queen of Philippine Luxury Retailing.
Over the years, the family's SSI Group, Inc. has assembled a formidable portfolio of international luxury brands to cater both to the aspirationals and elites of this country.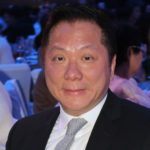 ANDREW L. TAN
Chairman, Alliance Global Group, Inc.
Andrew Tan, 68, pioneered the "live-work-play-learn" concept of real estate development in the Philippines.
He is one of the Philippines' 10 richest with a networth of over $2 billion. He is the Philippines' largest township developer, biggest hotel owner, biggest brandy maker, and second biggest fast-food operator.
AMABLE R. AGUILUZ V
Founder and Chairman, AMA Group of Companies
Amable R. Aguiluz V built Asia's largest school system—200 schools with 150,000 students.
Amable 'King' Aguiluz is the founder, owner and chairman of the AMA Group of Companies.
Two years ago, King Aguiluz began bringing the business to the next level—offer quality education to everyone, anyone, anywhere, everywhere. Annual turnover of the Philippine schools is about $50 million with profits hitting $22 million a year.
Financial Management excellence
FELIPE S. YALONG
EVP and Chief Financial Officer,
 GMA Network, Inc.
He helped make GMA No. 1 in TV revenues, profits, low debts and financial efficiency thereby maximizing shareholder value and enhancing Channel 7's dominance.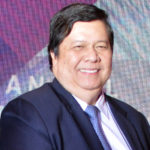 FERDINAND K. CONSTANTINO
Chief Finance Officer San Miguel Corp.
He helped raise and manage the funding for SMC's expansion and diversification.
In 2017 alone, FKC handled the Issuance of SMC P30 billion retail bond in 2016; SMC Consolidated Power Corp. (Limay 1&2) issuance of P44 billion term loan as refinancing of US$ loan and project financing; and Petron issuance of P15 billion bilateral loan to finance power plant.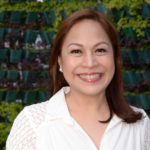 JUNE CHERYL A. CABAL-REVILLA
Group Controller, PLDT; Chief Financial Officer, Smart, Digitel
and DMPI
She has judiciously managed funds for PLDT's massive service improvement and growing data business while meeting shareholders' need for cash dividend payouts and profits, amid intensifying debts, competition and state regulation.
Philippines' Most Successful Industrialist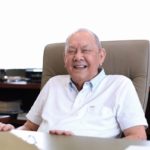 EDUARDO M. COJUANGCO, JR.
Chairman and CEO, San Miguel Corp.
His entrepreneurship and public service have served a singular purpose – to uplift the lives of many Filipinos and contribute to stronger national development.
His success encompasses many facets of Philippine society – business, agriculture, public service, sports, education, and philanthropy.
Strategy and Management Excellence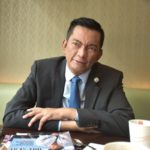 REP. JOEY S. SALCEDA
Albay, 2nd District
As vice chairman of the Committee on Appropriations, Joey helped produce the nuts and bolts of what is now TRAIN – Tax Reform for Acceleration and INclusion.
With TRAIN, the government will modernize the economy, cut red tape, cut corruption, and do many other decent things expected from good governments.
Business and Economic Management Excellence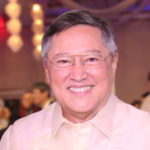 CARLOS G. DOMINGUEZ III
Secretary Department of Finance
For using his vast expertise as a hugely successful businessman, his past experience as a public servant helped achieve breakthrough economic growth that will reform taxation, modernize the economy, and rescue six million families from extreme poverty.
Construction Management Excellence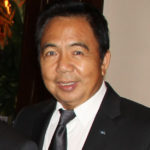 BAYANI FERNANDO
Founder and CEO, BF Corp.; former MMDA chair
He is a quality builder of roads, industrial plants, railways, airports, malls, hotels, schools, and residences and leads in metal fabrication, foundation, and steel works.
Social Entrepreneurship Excellence
ELIZABETH H. LEE
Founder and President EMotors, Inc.
Beth Lee is a pioneering green entrepreneur who believes that business does not thrive primarily for profit. Business, she says, must serve a social purpose and that includes caring for the environment and caring for mankind.
Customer Management Excellence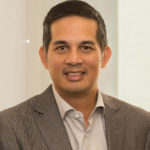 ALFREDO S. PANLILIO
SVP, Manila Electric Co.
Al is a senior vice president and head of Customer Retail Services and Corporate Communications.
Since 2010, Panlilio has been at the forefront of Meralco's major thrust and transformation in this decade, which is to turn the country's biggest electricity distribution utility into a total energy solutions provider.