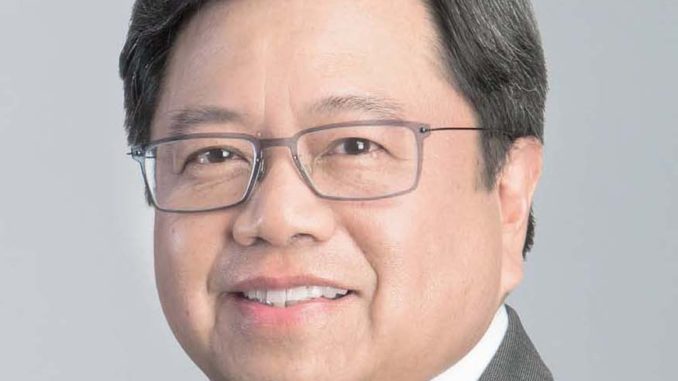 What has been BPI's relevance to the economy, the banking system, and the people?
BPI is the first bank in the Philippines and in Southeast Asia. We turned 166 years this year, and since the beginning, our history has been linked with the country's economic growth and the development of the banking system.
From issuing the first bank notes and facilitating the loan to convert Manila's manual trams into the more efficient steam railway system, fast forward to more than a century later, BPI also brought in the country's first offsite ATM, the first internationally accepted debit card, and established the first mobile microfinance institution.
BPI has been steadfast during the most volatile periods in the country's history, establishing branches where growth needed to be supported and serving industries amid turbulent years at certain points of history.
Ultimately, BPI has played a role in the development of our people —from ensuring that Filipinos everywhere in the country have access to banking services, to helping attain their financial goals for themselves and their families. Our pioneering efforts have always been aimed at achieving universal financial inclusion, by providing them with solutions that address their needs, fears, and motivations.
What innovations have you introduced since taking over?
Financial performance. Over the last four years, the bank has achieved continued significant organic growth. BPI focuses on productivity and return on capital, as well as the high quality and predictability of earnings that drive these results. In 2016, BPI was one of the only 11 PSE Index component stocks to generate positive total returns (8%) for shareholders.
Clients. We strengthened the focus on what the client really needs. An example is the pioneer end to end transformational financial solution for Max's Group when it acquired the majority stake in Pancake House. This collaboration was just one of the many significant landmark deals that BPI closed among our corporate clients, providing them trusted advice and innovative financial solutions.
Culture of High Performance. We focused on people – hiring, training the right people and establishing a high performance culture and environment. BPI is a force of 15,201 unibankers, committed every day to providing Filipinos with the best solutions for their varied financial needs.
Communities. We are in full support for alternative and affordable financing solutions that cater the micro, small, and medium enterprises (MSME) market. An example of this is our subsidiary BanKo, which promotes financial inclusion by providing access to easy, convenient and affordable loan products to fund the operations or grow the businesses of self-employed microentrepreneurs (SEMEs).
How is BPI today in terms of vision, mission, market strength, and position?
BPI's first responsibility has always been to its clients, whose success is also the bank's success. The bank is focused on building the trust of its clients and enhancing the customer experience, by offering financial services based on their needs and how those needs evolve over time. BPI aims to be the bank that Filipinos go to for their most important financial transactions.
It has been enhancing training and information systems to support front line bankers, allowing them to intelligently analyze customer interactions, improve relationships and retention, and drive growth in volumes.
Mobility tools
BPI was the first bank to equip its relationship managers with sophisticated mobility tools, allowing them to leave the branch and engage clients offsite, thus improving the convenience of client conversations. These tools are complemented by customer relationship management systems and data analytics, which personalize client conversations and enhance sales productivity.
Some of the opportunities for BPI are now in addressing small and medium enterprises' (SMEs) financing needs and building the bank's presence in the microfinance space. Though the Philippine economy is made up largely of SMEs, these businesses lack equity capital and access to finance, and BPI aims to play a bigger role in supporting these entrepreneurs, particularly, the self-employed micro-entrepreneurs.
Innovation
BPI continues to innovate to keep pace with these changes.
In 2016, we were one of the first banks in the country to deliver an image-based check clearing service, enhancing the speed and accuracy by which we process payments for our clients. In tandem with innovations like this, we also successfully launched the first Security Operations Center (SOC) among major Philippine banks. Our SOC integrates both physical and technological aspects of our security network, and has been successful in supporting law enforcement efforts in transactional security.
BPI is helping Filipinos to maximize their finances through low-cost and more accessible banking services and loans through BanKo's growing network—now at 63 branches. We are targeting to reach 100 branches by the end of 2017.
In the future, as with how BPI has been doing it since it started, customers can look to BPI to lead the way in improving access to financial services, enhancing customer experience across multiple channels, and complementing focused service and fulfillment. n