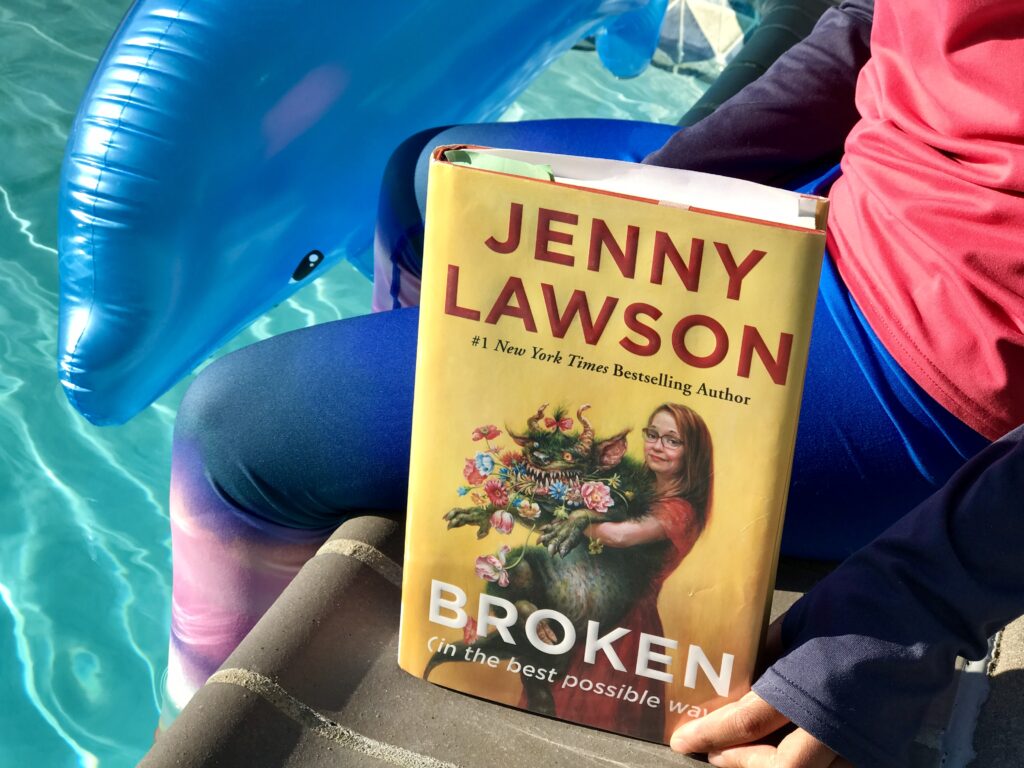 By Jenny Lawson
Hardcover, 287 pages, 2021.
Henry Holt & Co
I approached this book with trepidation because it dealt with anxiety, depression, disease, physical ailments, chronic pain, and mental illness. Notorious downers. Who wants to read about negative stuff?
Jenny is a journalist, humorist, and "The Bloggess." So I gave this a try. I'm SO glad I did. Usually funny books aren't consistent—funny in some parts but dreary in most. But Jenny is a gifted writer.
Her first chapter comes off too strong to ward off trolls and as a self-defense against her fragility. She writes with an honest acceptance of her inability to fit into the expectations of normalcy. Daily life is a constant battle to get out of bed, move, and just do normal things like eat. Jenny doesn't dwell on the negative nor portray herself heroic for slowly getting through the day.
"[W]hen I struggle with the little things that seems so small and unimportant, I remind myself that it's okay to struggle and to allow myself to find my own speed. Small things can be important."
With a fresh voice she relates how she has perfected awkwarding. She loses shoes (only one every time), names animals Dorothy Barker and Owly McBeal, fights her health insurance for rejecting her endless medical claims, argues with her husband but is too lazy to get a divorce.
"There can be a lot of reasons why I'm so anemic and exhausted and sick. Some of those reasons are simple, and some are scary, but personally I'm leaning toward attic vampires. It would explain the blood loss and also the rustling I sometimes hear upstairs late at night. Victor says it's squirrels on the roof but what would squirrels want with all my blood, Victor? He is the worst detective ever."
Jenny's exemplary writing shows sadness with humor without belittling the suffering. She opens herself to us so that others like her may find a voice to show them they are not alone. It's okay to be different. You're fine even if you're broken. "I considered it a sign that perhaps there is a path I'm supposed to be on. It's not the same path that everyone else takes, and that can be hard and lonely, but I was reminded that there are amazing things I would never see with normal eyes and other paths."