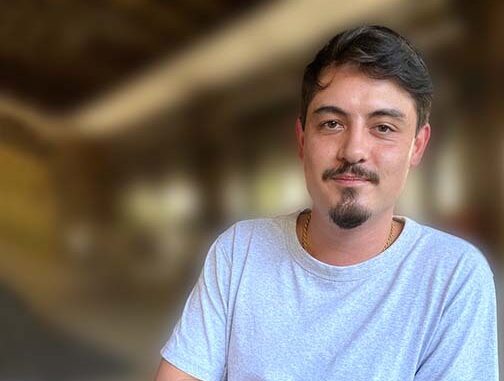 Julian Ongpin has put up an angel investors' fund with a whopping P1 billion funding to incubate, accelerate, and finance startups. His Ongpin Angel Investors Corp. has tied up with StartUp Village.
There are two things the Ongpin clan is known for—business savvy and the arts. The family has produced among the country's best and pioneering businessmen.
As well as worthy public servants. Like the original Roman T. Ongpin, after whom the street in Binondo was named, in 1915.
Roman became rich, a prominent citizen, a civic leader, and was appointed Teniente General de Mestizos. He led other associations in Binondo, charitable ones, including one for disabled war veterans and another for indigent children.
Roman was the great grandfather of Roberto V. Ongpin, Ferdinand Marcos's long-time trade and industry secretary who envisioned the Philippines' 11 major industrial projects to modernize the economy. Bobby's younger brother, Jaime V. Ongpin, was President Corazon Aquino's first finance minister. Jimmy tried to restore order in Cory's chaotic government which was riven by discord between the left and the right. Frustrated, he killed himself after 21 months in the cabinet.
The Ongpin clan has made its mark in the arts – painting, movies, literature, including writing encyclopedias, in Spanish.
Young Julian Ongpin, 28, has dabbled in the arts. He has held a number of art exhibits at his father Roberto Ongpin's Alphaland Tower in bustling Makati to promote young but creative artists. The effort has not been, well, as profitable as he wished, but then something ennobling for the soul often has no price.
In the late 19th century, Julian's great, great, grandfather—candlemaker Roman T. Ongpin, opened what is possibly Manila's first art supplies store—El 82. Roman (1847-1912) hobnobbed with the century's and today's great Filipino painters.
Julian's great grandfather, Alfonso, a son of Roman, was an avid art collector, art historian, and art gallery (the first) owner, "Arte". Alfonso was the father of Roberto Ongpin's dad, Luis.
Focusing on business
Julian has shifted his focus to the other side of the family tradition—business. Specifically, other people's businesses.
Julian has put up an angel investors' fund with a whopping P1 billion funding to incubate, accelerate, and finance startups. His Ongpin Angel Investors Corp. has tied up with StartUp Village, "an incubator/accelerator that enables startups to bring their unique ideas and business concepts to reality. The goal is to help startups build disruptive technology that displaces an established technology and shakes up the industry or introduces a groundbreaking product that creates a completely new industry."
Julian and his dad, Bobby Ongpin, handle the money side for the startups. The youngest head and longest serving head of Asia's largest professional services firm SGV, Bobby can also provide fantastic advice and an awesome rolodex of contacts and network.
StartUp Village
StartUp Village provides the technical expertise to screen qualified startups for funding and investment.
Venture capitalism, while tricky, can often yield big money. The idea is look for an excellent product or service, a great management team, a good market, and a disruptive technology that people would die for.
Returns, per Forbes, average 2.5x, but odds of a positive return are less than 50%. The usual technique is finding the right time to come in and the right time to exit.
Forbes quotes the Halo Report saying angel investors particularly like startups in: Internet 37.4%; health care 23.5%; mobile and telecom 10.4%; energy and utilities 4.3%; electronics 4.3%; consumer products and services 3.5%; and others, 16.5%. If you ask Bobby Ongpin himself, he will probably focus on his favorites: High-end real estate, mining, and energy.
Ongpin's track record
Bobby built Tagaytay Highlands, now the vacation and pleasure destination of the ultra rich and famous. His Alphaland Corp. is, of course, the developer of the 494-hectare Balesin Island Club resort, described as "a private paradise for members" and "a destination of unmatched beauty" with 7.3-km of white beach.
It is so exclusive, on a busy day, you will find yourself, alone by the beach, shooting rainbows and surfing its pristine waters.
Up north, Ongpin has his Alphaland Baguio Mountain Lodges, the way the City of Pines used to be—aloft in the mountains, serene, rustic, the fragrance of pine trees wafting in the air, and breathtaking with vistas of unspoiled greenery.
Bobby is building another resort 1.5x the size of Balesin and just 25 minutes away, Patnanungan, an island and a town in Quezon province in the middle of the Pacific Ocean. Called Balesin Gateway, Patnanungan will feature the best of Hong Kong, Macau and Boracay, complete with resorts, hotels, golf courses, casinos, a 24/7 international runway, and greatly expand the potential of Balesin.
Aspirants for funding
Fifteen companies are seeking funding from Julian Ongpin's group. (They are featured on pages 22-47). They are now being scrutinized for the viability of their products and business models. The effort is called ARISE.
According to its website, ARISE Startup Challenge is a national pitching competition organized by StartUp Village with the support of the Ongpin Angel Investor Corp. (OAIC) and Lark Technologies Pte. Ltd. "We come together as we share the same desire of finding, nurturing and supporting innovative and groundbreaking companies that develop the right ideas at the right time."
"ARISE will help level the playing field by giving each startup a chance to be discovered and showcased to a group of potential investors, partners and clients. The pitching competition will provide an exciting mix of startups coming from all over the Philippines while also being a platform to display the brilliance and capabilities of Filipino startups."
READ FULL ARTICLE HERE: