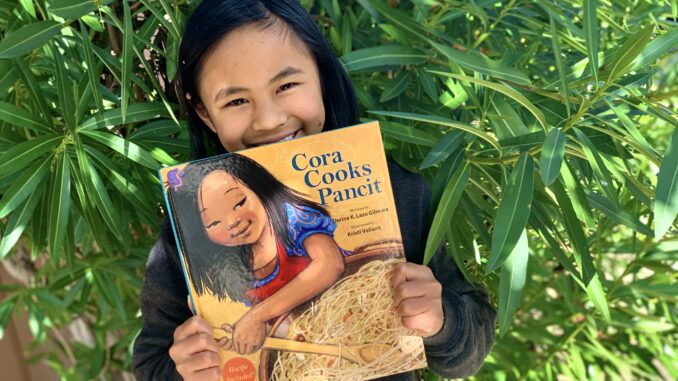 Research shows that regular exposure to various cultures helps us become more open, considerate, and tolerant. As we shelter and social distance, books are a great way to learn how others who seem different are just like us.
Authentic and culturally sensitive books are the key. We need to expose babies as early as three months to many cultural faces so they learn that there is a great variety in appearances and races. But It's never too late to learn more about others.
Here is a Filipino American, @dorinaLazoGilmore-Young, who was published in the US.
CORA COOKS PANCIT
By Dorina K. Lazo Gilmore
Illustrated by Kristi Valiant
Hardcover, 34 pages, 2009.
Shen's Books
This is my favorite Filipino picture book that captures a typical family's ties to tradition as the youngest of five, Cora, finally learns to cook the pancit that her grandfather taught her mom.
I love the sunny illustrations by @kristivaliant reminiscent of a happy childhood in a close-knit family.
Pancit is a labor-intensive noodle Filipino staple.
Like getting along with your family successfully, cooking pancit requires a lot of time, effort, and patience. You need many ingredients, lots of chopping, advance preparation, timing, and practice. Each step in the process is illustrated in a golden glow reminiscent of happy childhood memories in the kitchen.
Kids will learn new Filipino vocabulary and the pancit recipe. Enjoy!
@IvyDigest
link – https://www.instagram.com/p/CLxkjpzr7XJ/