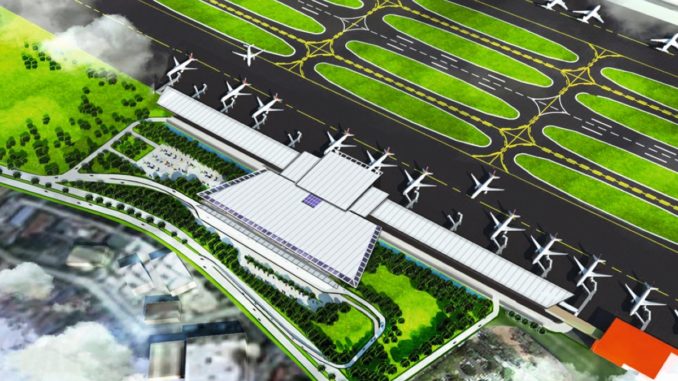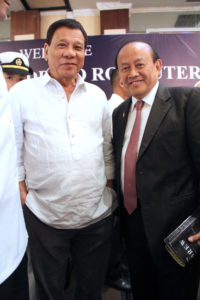 This week, officials of Philippine Airlines meet with the Civil Aviation Authority of the Philippines (CAAP) to work out a compromise agreement on some P6.63 billion in allegedly unpaid navigational charges
CAAP sent the bill to PAL in August 2016, a month after President Duterte took power. Last week, addressing the Philippine Constitution Association on its 56th anniversary, Duterte suddenly remembered about the so-called unpaid bill.
At PHILCONSA, the President was talking about illegal drugs, the killings, his success in Davao as mayor, and law enforcement when he suddenly blurted out something about the elite of this country being allowed to rule this country.
"You know, I'm not trying to — there will never be a time that the elite of this country will have their way," he said. "It has always been the elite, the rich people, the rich politicians," he elaborated.
"Me, if you supported me, I do not have debts of gratitude to pay," Duterte asserted.
"Ito, mag-prangkahan tayo. We are all lawyers. Do you think the Republic of the Philippines would ever get back the Mile Long? The property of the people that was taken away by the elite of this country."
Addressing the Rufino-Prieto families that own Mile Long and the Inquirer, Duterte growled, "You know, you were collecting taxes on a property owned by the people already. The contract to occupy it was—has long gone." He threatened to charge them with economic sabotage, which he said, "will not give you any right to bail."
Then he declared a general policy: "I'm telling you now, everybody who owns property of the government, return it now na wala pa tayong kaso (so we don't have an issue) because I will personally arrest (you). It would give me extreme pleasure to do the honor."
He bristled at the thought that media moguls are criticizing the illegal drugs killings in the name of press freedom. He said:
"Ipahiya ninyo ang tao, you put the guy to shame, humiliation. O, tapos, you are occupying a property of the government, making your self rich at the expense of the —. Sabi ko, return it or —. And henceforth, there will be no special privileges for anybody. Wala. Walang pakiusap dito. Even 'yang mga ano. I do not — do not talk to me. I do not talk to businessmen. You want to talk to me? You talk to the Secretary."
"Mga abogado man tayo lahat ditto (We are all lawyers here)," he told PHILCONSA. "You tell your clients, 'Pay the tax correctly'."
Duterte remembered Lucio Tan. "Yung isa dito ano, sabi niya — I did not accept. I did not accept his money. He is a contributor. At sabihin ko na. Lucio Tan. Donor of funds. Sabi ko, 'No!'."
Duterte elaborated: "Sabi ko, 'you are using government buildings, airport, you have a back… back — (debts) for the runway (use) 'di mo binabayaran. (which you are not paying)."
The President said: "You solve the problem yourself. I will give you 10 days. Bayaran mo. 'Pag hindi mo bayaran, eh 'di sarhan ko. (Pay it. If you don't pay, then I close down (the airport)."
"Wala nang airport (No airport?) So what? ," Duterte shrugged.
Kayo Pilipino (you people) have to travel overland from Luzon to Davao. (so) just pay (the arrears)."
"I do not min (if the airport is shut down)," he said. "If we sink, we sink. We have to enforce the law."
"So guys, you guys, if you are put into a great discomfort, sorry. Wala akong magawa (I can't do anything). The law is the law. It is the law. And that is what makes me unpopular (among the elite),' Duterte said.
CAAP last year sent letters to PAL demanding payment of unpaid navigational charges in the amount of P6.63 billion.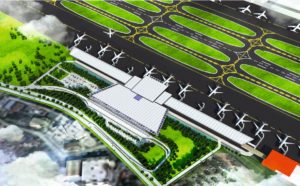 This issue on alleged unpaid navigational charges, clarified PAL, "involves complex legal issues, which PAL has been trying to thresh out with the Authority for years. In fact, the same legal issues were the subject of a court case between PAL and the MIAA years back where the court ruled in favor of PAL. Despite the favorable ruling, PAL then opted to settle amicably with the MIAA as a manifestation of its full support to the government."
Also, PAL has earlier manifested its willingness to amicably settle with the CAAP as a manifestation of its continued support for the Authority. Communications have been open between the parties as regards this matter. In fact, PAL stressed that CAAP created an inter-agency panel of negotiators for the proposed settlement via CAAP Authority Order 149-17.
PAL formally submitted its offer to CAAP which offer is more than the amount covered by the CAAP supporting invoices received by PAL. To date however, PAL has not received any official response from CAAP on its offer.
"We look forward to meeting the negotiating panel and we are ready to submit a Compromise Agreement to settle this issue once and for all," said PAL VP Legal Atty. Clara de Castro.
NAIA has four terminals which are widely dispersed. The largest, Terminal 3, was designed for 13 million annual passengers. Terminals 1 and 2 could serve no more than 14 million annual passengers combined. The smallest facility, Terminal 4, can handle a mere 3 million.
All told, the entire NAIA complex has the handling capacity for a maximum of 30 million passengers per year.
The stark reality, says PAL President Jimmy Bautista, is airlines surpassed the 30 million "limit" around 2012. Today, NAIA's four terminals host 42 million passengers per year — 12 million or 40% more than their design capacity.
PAL wants to invest $400 million to construct the Terminal 2 Annex to increase the capacity of T2 from 7.5 million to 20 million passengers per year. In doing business with the Duterte government, PAL takes the long view.