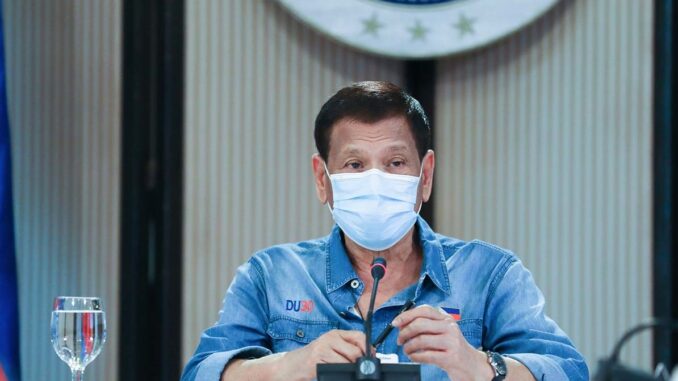 President Duterte met Monday (April 13) in Malacañang with the members of the Inter-Agency Task Force on the Coronavirus Crisis. Many interesting things came up and were decided upon.
Addressing the group extemporaneously and looking hale, hearty, and rather ebullient, the President sounded frustrated and disappointed.
First, he admitted, there is no end in sight to the current coronavirus crisis. A vaccine should be the cure but it will be a long time coming.
Second, he wants to dispense cash to the 18 million target poor families. But it cannot be done right away despite the availability of cash (P205 billion) because there is no reliable list of 18 million poor families. These families do not have IDs because they did not enlist in the National Identification Program. There are Comelec voters' lists but they are peppered with flying voters whose addresses cannot be pinned down.
The result is that poor Filipinos are getting hungry but the cash and food cannot reach them immediately. Still, Duterte assured, "I don't want a single Filipino to die of hunger." He asked the Department of Social Welfare and Development (which is under a retired general, Rolando Bautista) and the Department of Interior and Local Government (which is under a retired general, Eduardo Año) to coordinate and "divide the territory".
Third, COVID-19 cases and deaths are not being reported by households, because their families want to hold a wake or are embarrassed by the stigma. "You are putting the country in jeopardy," Duterte hollered in Pilipino, indirectly admitting government data on cases and deaths are understated.
He instructed the barangay captains to retrieve the bodies forcefully, if need be, and cremate them at government cost. He also told all government hospitals in the nation to accept, not refuse, any and all COVID-19 patients. Failure, he warned, means suspension or ouster of the hospital chief.
He also advised the blabbing left: "if you have a better way of dealing with the problem, tell us please." He ordered the mayors to impose social distancing in public markets, saying he did not want to imprison people violating the six-feet physical distance protocol.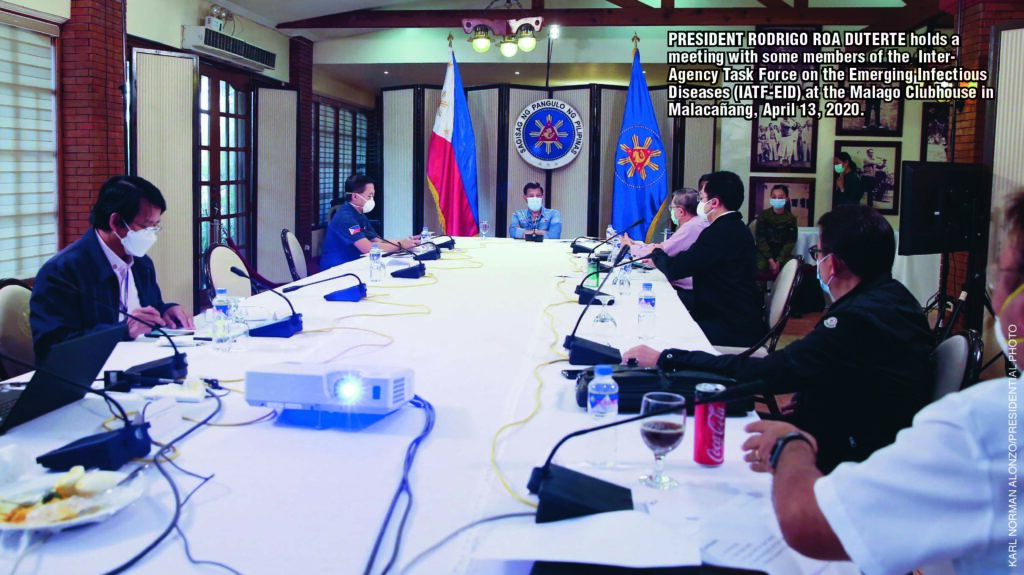 As an aside, Duterte feels bad that the United States is now trying to entice Filipino health workers to go to America which has exceeded 600,000 COVID-19 cases and 26,000 deaths. He noted that the US Embassy has promised to process visas for Filipino nurses in one day. "You could have relied on your own human resource," the President suggested to the Americans.
The Philippine is in dire need of those nurses too. The country is now tops in ASEAN in number of COVID-19 cases, 4,932, and second in number of deaths in the region, 315. "We are not coming down (in numbers)," the President blurted.
He revealed that pharmaceutical giants are developing an antibody to the coronavirus, coming not from humans.
Duterte then turned to his presidential adviser on entrepreneurship, Joey Concepcion. The businessman said now is the time to plan the gradual revival of the economy.
"In the end, social amelioration cannot last forever. We have to bring back the jobs," Concepcion stressed. To have the confidence to bring back jobs, however, the number of infected people must taper off and go down. Those numbers are not coming down yet.
Duterte promised to study Concepcion's revival plan which lacks details. Anyway, the President has plenty of time and is literally, under house arrest, by his live-in partner.
For his part, Finance Secretary Carlos Dominguez disclosed he met with the World Bank a few days ago. "They said your decisiveness in first, reducing the number of people coming into the Philippines in February and the lockdown in March probably saved 100,000 lives," he gushed without explaining how that extravagant figure was arrived at.
Sonny then called on his deputy, Karl Kendrick Chua, who used to be with the World Bank and now is the DOF's chief economist and strategist.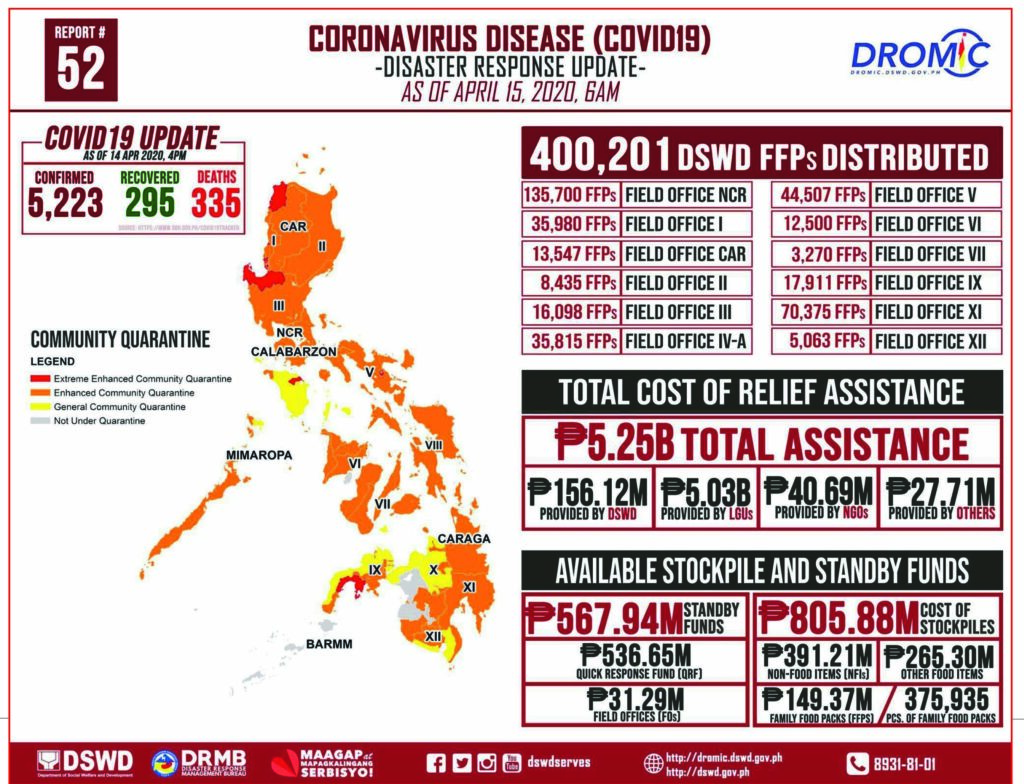 Chua revealed a game plan to help the so-called middle class, with P51 billion in cash, on top of the P205 billion for the poor.
The Luzon lockdown, Chua said, hurt 1.6 million small businesses in the informal sector – 436,000 were forced to shut down, another one million are maintaining just a skeletal force, and 117,000 have been allowed to operate to provide food, trucking and other essential goods and services.
The shutdown affected or displaced 3.4 million workers, "these are the middle class, low-middle class, or medium middle class". Of these, 2.6 million workers are with the so-called Alpha List of the Bureau of Internal Revenue because they comply with BIR submissions. They will be the first to be assisted, Chua said.
The remaining 800,000 workers have a problem. Their employers do not comply with BIR submissions, meaning they don't file returns nor pay income tax. These workers will be second priority for assistance.
On another front, Dominguez promised to fund the government's purchase of two million rapid test kits and 900,000 PCR test kits. The rapid test kit uses detection of antibodies in the blood or serology. It takes as little as 15 minutes to get results.
PCR uses polymerase chain reaction using swab or sputum sample to detect the coronavirus RNA. It takes at least three days to get results allowing anybody with the virus to roam around and infect other people while waiting for his/her test results.
Per Wikipedia, antibody tests show how many people have had the disease, including those whose symptoms were minor or who were asymptomatic. An accurate mortality rate of the disease and the level of herd immunity in the population can be determined from the results of this test.        
— Tony Lopez