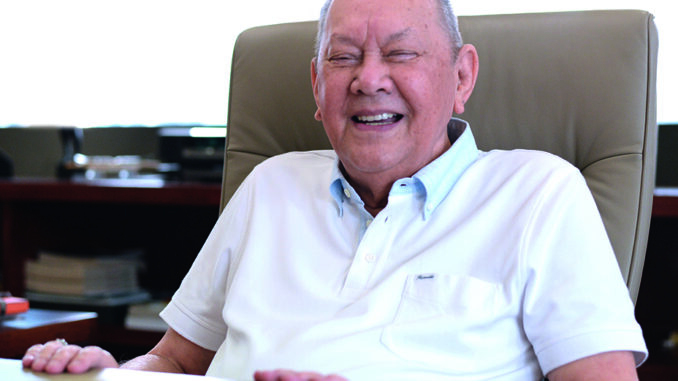 Eduardo "Danding" Murphy Cojuangco Jr. was the Philippines' most successful and greatest Filipino industrialist.
His entrepreneurship and public service served a singular purpose – to uplift the lives of many Filipinos and contribute to a stronger national development. That is why the San Miguel Corp.'s vision is "to make lives better". To him profits, were secondary to a higher purpose of serving the people.
His success encompassed many facets of Philippine society – business, agriculture, public service, sports, education, and philanthropy. At age 18, he would often pass by the massive San Miguel building on Ayala Avenue and wondered to himself how he could acquire the company some day.
In tandem with his trusted friend, adviser and executive, Ramon S. Ang (RSA), "a diamond in the raw," he said, Cojuangco transformed San Miguel and nurtured it to become the Philippines' largest, most profitable and most diversified conglomerate.
He bought San Miguel from the late Andres Soriano Jr. and the late John Gokongwei Jr. in 1983 and together with RSA, remade SMC from a company with three product lines – beer and beverages, food, and packaging, into an industrial behemoth with leadership in eight major businesses – beer and beverages, food, packaging, oil refining and marketing, infrastructure like tollways and airports, energy generation, utilities like water, and property, with annual revenues of more than P1 trillion, gross income of P190 billion, EBIT of P115 billion, and profits of P49 billion, in a down year.
For many years in the past 20 years, San Miguel was the Philippines' fastest growing and most profitable industrial company.
Even more amazing is what Cojuangco has done for the coconut industry. With just P1.65 billion in 1983, he earned for the country's more than four million coconut farmers a whopping P120 billion, including dividends, by the end of 2016.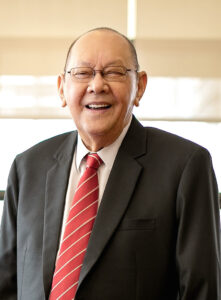 Cojuangco has, of course, battled major ailments—kidney (he had a transplant in late 2013), heart, liver, lungs, occasional pneumonia—and miraculously, for seven years, conquered all of them.
Until the time of his death on Tuesday, June 16 at 10 p.m., of heart attack, he looked as hale, hearty and happy as a man half his age yet, with double the achievements of tycoons and peers of his generation. Sunday before that, he looked in fine spirits when he checked into a suburban hospital where San Miguel maintains suites.
Boss Danding or ECJ did what no other Filipino investor has done – reinvest the profits of his diversified businesses—in the Philippines. He did not funnel his money away in some secret deposits in Switzerland or park them in some investment hot spots. He loved to serve the Filipino and serve them well.
ECJ believed the Philippines could prosper two ways: one, by investing heavily in and modernizing Philippine agriculture to establish a diversified manufacturing base, and two, develop the coconut industry into a petrochemical complex producing products and services matching those of crude oil-based petrochemicals.