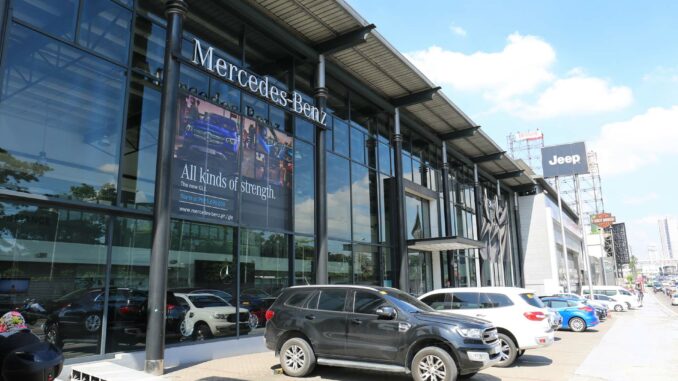 In 1989, Felix R. Ang put up CATS Greenhills. It became known as the prime source for auto parts and accessories. CATS stands for Car Accessories Tires and Servicenter. After a few years, he had an epiphany. He realized that the once booming auto parts business was going to be a sunset industry. So he shifted to cars, complete cars, completely built-up units or CBUs.
Ang put up CATS Motors, Inc. It became the biggest one-stop car shop in the country, catering to aspirational car owners and high net worth individuals, people whose passion for wheels ranges from the sensible to the incredible, mostly somewhere in between.
Ang became known, admiringly, deferentially, and respectfully, as Felix the CAT, evoking the silent movie character, whose wide eyes, infectious grin, and black color made it so lovable. Curiously, a closer look at the CATS logo shows a cat head's figure that uncannily resembles Batman's mask.
Batman, as everybody knows, represents the pinnacle of performance and perfection.
CATS became Felix Ang's vehicle to score a stunning success story in the automotive distributorship business. He is today the largest distributor and/or dealer of among the finest and most enviable automotive marquees. They are car brands and models that epitomize power, performance, and perfection.
How does Felix Ang explain his success of the past 30 years? "Hard work and focus," he says nonchalantly. "We focus on the business, we focus on the customer. We do a lot of customer relationship."
Being customer-centric is no walk in the park. Every buyer of a luxury car brand is the boss. And he wants to be happy with his purchase. "It's a question of relationship," explains Felix.
Mercedes-Benz, Land Rover, Jaguar, Jeep, Chrysler, Dodge, RAM, Mazda, Harley-Davidson. Plus some high end big Mercedes-Benz trucks, the Actros, that carry petroleum in bulk and vehicles in pristine condition, and Mercedes-Benz busses that ferry passengers. "Anything that has wheels, we can go into it," says Felix, not the cat. "We deal in all vehicles with wheels, from motorcycles or two-wheelers to 16-wheelers which carry high-value commodities."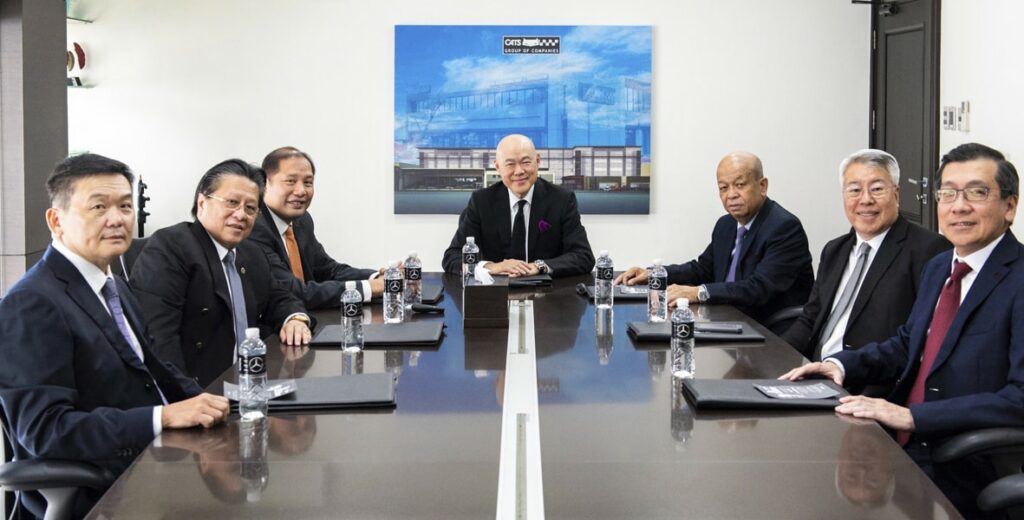 Under Felix Ang's CATS Group are: Auto Nation Group and CATS Motors, Inc.; CATS Asian Cars, Inc. for the Mazda Greenhills dealership; American Motorcycles, Inc. for Harley-Davidson of Manila; Coventry Motors Corp. as importer and distributor of Jaguar Land Rover; and All British Cars for the dealership of Jaguar and Land Rover.
The Auto Nation Group imports and distributes Mercedes-Benz, Chrysler, Dodge, Jeep and RAM vehicles, with CATS Motors, Inc. as the dealer of those vehicles. Loosely, both Auto Nation and CATS Motors are under the so-called CATS Group.
Business has been good. Sales of Ang's luxury vehicles under the CATS Group this year will reach 1,915 units, up 19.5% from 1,603 units in 2018. The best year was 2017 when a record 2,419 units were sold, an increase of 416 units from 2,003 in 2016.
Of the 2018 CATS Group sales of 1,603 units, 793 were Mercedes-Benz; 372 Chrysler-Jeep-Dodge-Ram; 131 Jaguar Land Rover; and 307 Harley Davidson.
For 2019, CATS Group projects sales of 1,915, broken down into: 894 Mercedes-Benz, 400 Chrysler-Jeep-Dodge Ram; 171 Jaguar Land Rover, and 450 Harley-Davidson motorbikes.
For 2017 and 2018, Mercedes-Benz outdistanced its close premium car rivals in sales. In 2017, Mercedes Benz sold 1,644; BMW 1,350; Audi 280; Lexus 1,251; and Porsche 240. In 2018, Mercedes Benz again led, with 793 unit sales; 56% more than the second placer among the European brands, BMW which sold 508. Third among the European brands was Audi with 297 units sold, followed by Porsche 256, and Jaguar Land Rover 131. Lexus was actually second to BMW in 2018 with 615 units sold.
The year 2017 was unusual. Demand was spectacularly strong. Plus there was speculative buying owing to an announced hefty increases in taxes on vehicles. "People who were going to buy cars in 2018 did so in 2017," explains Rene Nuñez, president of CATS Motors, Inc.
For 2019, Mercedes hopes to keep its market leadership, with 894 projected sales. But it expects stiff competition from BMW which has a new colossus of an owner, San Miguel. BMW under San Miguel is expected to rev up sales to 866, just 28 units behind Benz sales for the whole year. Lexus will be third with 541, followed by fourth, Audi with 480; Porsche with 225, and Jaguar Land Rover bringing up the rear with 171—a record under the CATS Group.
Frankie Ang, Felix Ang's son and the chief operating officer of Auto Nation Group, thinks sales of luxury cars could double in the next few years from the current 3,500 units.
"I see explosive growth in the demand for luxury car sales," says Felix. "The potential is huge," he points out. "You have seen the explosion in the property market," chimes in Frankie. "So many have made money with the property boom."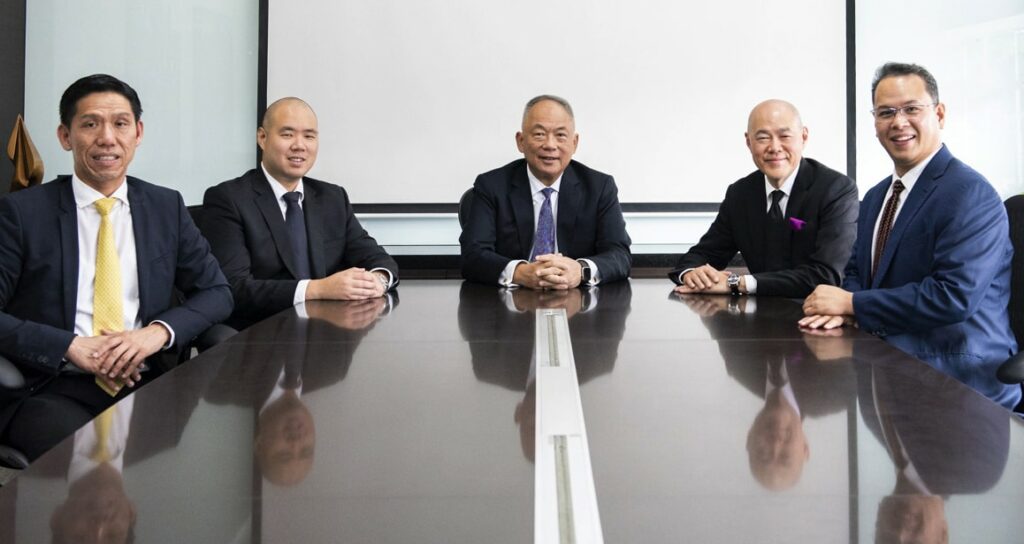 In Bonifacio Global City (BGC), for instance, commercial property has hit a record P1 million per square meter. The same property sold for just P2,000 per sqm in 1998, indicating an average inflation in property prices of 24% per year or almost double every four years. Top-line house and lot in super upscale Forbes Park in Makati now goes for P1 billion, in Dasmariñas Village P300 million to P500 million, and in Greenhills San Juan for P200 million to P350 million. And no sellers.
"And we hope the middle class will catch up with the top 1%," says Frankie. Actually, the Philippines is an upper middle-class market. Per capita income, in terms of gross national income (GNI, or income that includes foreign earnings, like OFW remittances) hit $3,955, an increase of $1,402 or 54% from $2,593 in 2010. That implies that average growth per year in per capita income is 5.4%, one of the fastest growth rates in the region.
Overall, Frankie Ang estimates, Philippine sales of luxury vehicles are a fraction of national sales in neighboring ASEAN countries. For instance, Malaysia sells 13,000 Mercedes Benzes a year; Vietnam 5,000; and Singapore, 6,000. In contrast, the Philippines is still at 1,000-per-year level, meaning Benz sales could explode easily.
"The luxury car market has a strong upward momentum," figures Frankie. "Which is why we are readying ourselves when the boom happens."
THE THOUGHTS OF THE CHAIRMAN
"CATS IS THE GREATEST LEGACY OF MY LIFE"
By Felix Ang – Chairman, CATS Motors Inc.
I seized every opportunity as it came, even up to the point of sacrificing a formal education. Experience taught me the hard way but I thought to myself, if I don't make it, there is no turning back. I just had to keep moving.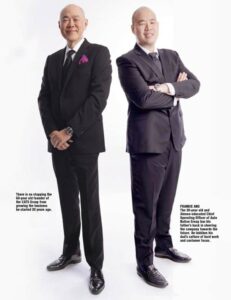 Soon enough, from parts to accessories to services, then to Mercedes-Benz cars, I was embracing the automotive world. Anything that has wheels, we can handle, from two-wheelers, all the way to 16 wheelers.
CATS is the greatest legacy of my life having gone this far. It is such an amazing journey and I consider myself very blessed. I am very grateful for the trust and confidence given to us by our brand principals and partners.
Our luxury brands helped us define our core purpose and mission to our customers.
No overnight success
Success doesn't happen overnight, and for us, it has taken three decades of hard work, determination and focus — focus on the business and focus on the customer. We know our place in the business. We do a lot of customer relationship.
We care for our customers. We have the best cars in the world and we live by the tenet of offering "the best or nothing" in all aspects.
Our mission is to fulfill the aspiration of our customers in the cars they have grown to love so much. What better way to reward yourself when you have made it in life than to ride in comfort, safety and convenience and not just settle for anything else than a Mercedes. It's a very personal choice and we are more than happy to be part of that choice and experience.
Optimistic about the future
We are grateful for having gone this far and we are ready to mark new beginnings. I am especially excited because it is Frankie, my son, who is now beside me running the business as Chief Operating Officer. He has worked through the ranks in the past 8 years and now, it is his turn to take this company to the next level in our strategic operations. He has my confidence and my support 200%, and I am more than happy with and mightily proud of him.
In our 30 years in the business, most of our clients have patronized CATS from way before in the accessory days then on to buying our cars. Today, we now serve our clients' second generation, their sons and daughters. It is rather fulfilling to witness this.
I say thank you to our hardworking employees. They are the face of CATS to every valued customer. I wish to see them grow as the company grows.