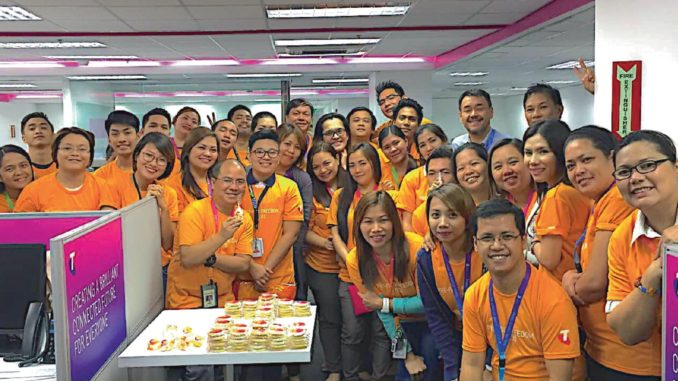 The Philippines is a recognized leader in information and computer technology (ICT) service exports. It supplies 65.9% of world's ICT service exports (2016) worth over $20 billion in balance of payments or records of an economy's transactions with the rest of the world.
PH is also a significant supplier of skilled and semi-skilled workers overseas who remit some $3 billion annually.
The Philippines ranks third in the Tholons Services Globalization Country Index (Tholons) and the capital, Manila, consistently ranks as a "super cities" leader for business process operations (BPO). BPO comprises contact centers, back office services, data transcription, animation, software development, engineering development, and game development.
"Philippines has been the undisputed leader in customer service, Business Process Management and is home to major multinational corporations and GICs [Global In-house Center]." (Tholons)
Government priority and a conducive business climate continues to strengthen the country's technology boom. Its ICT offshoring makes the Philippines an emerging "New Asian Tiger" as it also continues to join Asian high-tech value chains. In recognition of its efforts, it ranks 16th in telecommunications, computers, and information services exports and 8th in research talent in business enterprise in the 2017 Global Innovation Index (GII)
"The city of Manila has become the focus of operations for various industries and has long back challenged Bangalore, Mumbai and taken the lead in BPM." (GII)
Throughout the past decades, the Philippines has built a reputation for its reliable skilled workers and vast talent pool, such that it ranked 8th in Asia in the 2018 Global Talent Competitiveness Index.
What makes the Filipino the ideal worker?
Primarily, Filipinos speak excellent English. The Philippines ranks third in Asia for English proficiency, next to Singapore and Malaysia. Globally, it ranks 15th in English fluency, better than Switzerland and majority of Europe, and outranks the whole of Latin America, the Middle East, and North Africa.
English is the country's official language and is the general medium of instruction throughout the country's schools; from kindergarten throughout high school and college. Private schools have stricter standards for English and privileged families primarily speak English.
For Filipinos, English is not a foreign language but a part of daily life. It is used in business, media, merchandise, advertising, exams, applications, courts, and official documents. The country also has strong ties with the US and its culture and closely follows American music, movies, TV, fashion, and food. This makes it easy for English-speaking companies to deal with Filipinos and manufacture their products in the country. Since most Filipinos understand, read, and communicate in English, it makes it easy for tourists to speak to many locals.
"English fluency among the youth, cultural affinity to US/UK and the growing influence of MNC [multinational companies] operations on the country's economy is significant." (Tholons)
Males in the Philippines have an English proficiency of 61.67, well above Asia's 53.67, and the world's 52.97. Other major economies like Japan, China, Taiwan, and the United Arab Emirates have low English proficiency.
India is another main ICT service provider. It is a former British colony but only has moderate English proficiency, same with Vietnam. Only 10% speak English and most of India's call center workers have distinct regional accents. This can be a deterrent for North American clients who prefer American-sounding customer service.
China is another leading market for inexpensive and skilled labor. But its workforce has a low English proficiency. Workers have great difficulty in expressing themselves in English because of China's different grammar, phonetics, pronunciation, and culture. Translation is routinely required which can delay business or cause confusion and mistakes. It is difficult to quickly train workers when the product and business jargon is in English.
Indonesia is touted as the next e-commerce marketplace because of its high mobile penetration, large population, and $10,700 Gross National Income, but it has a low English proficiency and 700 languages. English is taught as a foreign language for only a few years in secondary education, so it's not surprising that many Indonesians have difficulty learning English and speak it with a regional accent.
With the globalization of business, the interconnected supply chain, and increasing international trade, nations who want to compete need to speak English fluently.
A country's English proficiency has a high correlation to the ease of doing business, which encourages MNCs to come in. Higher English proficiency also correlates to higher Gross Domestic Product, Average Gross Income, service exports, the percentage of women employed in non-agricultural work, and innovation. Likely due to the greater opportunity for employment and higher wages, English proficiency also correlates to higher quality of life.
With its high proficiency in English, the Philippines is 15th in the world's growth rate of GDP per person engaged in work, which is also a recognized strength by the Global Innovation Index.
"For developing countries, the transition from manufacturing to a knowledge-based economy requires adults with strong English skills who are able to collaborate internationally." (EF English Proficiency Index)
Educated, skilled, and competitive
The Philippines has the highest literacy rate of 96.3% and the longest schooling compared to Indonesia, Vietnam, China, and India. Literacy is the ability to read and write from age 15.
For a lower middle income country with low education expenditure, the Filipino population has a high graduation rate and ranks 27th in the Global Innovation Index (GII) for the quality of college graduates in science, engineering, manufacturing, and construction.
The ability to comprehend a text and finish a degree shows intelligence, focus, and determination. These indicate that the Filipino labor force is competent, motivated, and highly trainable. This is why the GII recognizes Filipinos for their strong knowledge absorption, knowledge diffusion, and knowledge impact.
Filipinos' high technology proficiency is also spurred by corporate support shown in the GII country strengths: a high market capitalization; many firms that offer formal training; research talent in business enterprise; and foreign direct investment net outflows.
Investment in the workforce result in greater Filipino high-tech and medium-high-tech output and more utility models filed locally, called innovation patents. Of the seven GII pillars, the Philippines improved on these measures of innovation linkages and knowledge workers: market sophistication, knowledge and technology outputs, creative output, and a significant jump on business sophistication.
"Leading MNC and GICs have made Philippines a hub for digital process innovation. A number of companies are leaders in putting robotics workforce and process simplification through digital." (GII)
In the 2018 Global Talent Competitiveness Index (GTCI), the Philippines (54th) ranks far above Indonesia (77th), India (81st), and Vietnam (87th). The Philippines surpassed three high-income countries including Kuwait (65th) and several upper-middle-income countries, notably Thailand (70th).
The Philippines is number one among lower middle income countries in GTCI and the leader in access to growth opportunities and global knowledge skills. By regional group, the Philippines ranks 8th in overall GTCI.
Young, diverse, and loyal
The Philippines is a young country with a median age of 24. Over 63% of the population are employable at ages 15 to 64. English and literacy has remained consistently high throughout these generations.
As part of the dynamic, fast-paced Asian community, Filipinos are tech-savvy, trendy, and optimistic. They are eager for new electronics and like to buy the latest gadgets. They keep abreast of technology, fashion, and media. This modernity keeps Filipinos flexible to various work situations and unexpected challenges.
The country's growing Millennials inherited their parents' work ethic, ambition, and values. They are not the typical millennial who seem entitled, work-averse, and overconfident. They understand that education and hard work give them greater opportunities to advance their social status. They don't shirk extra hours or workload and will usually help out when needed.
Filipinos' strong family ties and sense of community engender a peaceful and respectful workplace. These young workers prefer to stay with the same company and grow with it, a traditional mindset in contrast to the millennial norm of job-hopping. They can become invested in the company and come to consider it an extension of their kin. As such, they constantly seek ways to improve the company's bottom line without necessarily seeking self-promotion.
"Filipino employees are ideal workers because of their passion for success, hard work and dedication to their craft—they are full of bright ideas and will definitely add value to any organization," says John Pastor, Site Director for Telstra, Australia's largest telecommunications company.
Companies who train fresh graduates have the advantage of shorter learning curves, greater worker retention, and a higher return on training investment, especially if the worker proves to be a loyal high performer.
As consumers and workers, Filipinos are heavy social media users who love to share information with their loved ones. Workers become built-in marketing complements as they represent the business and voluntarily promote it.
Diversity is important in a globalizing business because it increases workers' sense of inclusion, encourages creativity, and fosters innovation.
Asia is an ever-growing market, home to 60% of the world's population. The Filipino is unique in the Asian workforce because of its multi-cultural background. It has strong Spanish, American, and Chinese influence; it has longstanding Western ties; it enjoys the various cuisine of its neighboring countries; and its overseas workers raise awareness of parts of Asia, Europe, Australia, and North America. It is also common to find interracial marriages and children. All this variety makes Filipinos versatile and socially adept, both important traits in dealing with other nations.
PH also consistently ranks in the top ten of the Global Gender Gap Index 2018 (GGGI) since 2006 and is second in the East Asia and Pacific region. It is first in both the number of female graduates and female opportunity and participation of professional and technical workers.
PH is also 10th in the global talent index for providing leadership opportunities for women, an unusual practice in most advanced countries. The Philippines values both genders equally, which allows businesses to expand their global market, capture a new market, and close the gender gap in their ranks.
Female workers understand how to reach women, answer their concerns, and earn their loyalty. Marketers know that women make majority of household and financial decisions and often broadcast their approval for products and services.
The most noticeable Filipino trait is their courteousness. They greet you with a smile and endeavor to create a pleasant workplace, which is why they are so good in customer service and are known for their hospitality. Filipinos are also very respectful of elders and authority; an essential trait for fast training, client representation, and business interactions.
Finally, Filipinos don't have an easy life. The Philippines regularly suffers several storms a year. Disasters like floods, power outages, and landslides don't cause them to panic. They also endure over three hours of traffic daily. Yet they don't complain much and can even manage a joke or a smile, even in dire situations. Setbacks do not deter Filipinos from their goals. It's just a part of life. This Filipino resilience is critical in the digital age where companies must meet unpredictable changes in the ever-changing unknowable future.
VIEW THE MAGAZINE ARTICLE HERE: