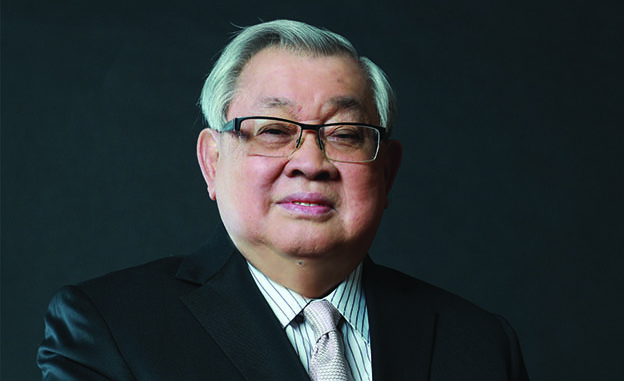 Amazing. Awesome. Spectacularly great.
One will have to grope for words to describe — in a grander manner — how stellar GMA Network, Inc., the company behind Channel 7, has been performing recently.
No. 1 in audience reach and ratings, a trophy snatched from its arch rival (now gone) as early as 2011. "We were No. 1 even before the non-renewal of ABS-CBN's franchise," CEO Felipe "Henry" Gozon likes to remind stockholders.
More than 84 million viewers or listeners nationwide, or seven of every 10 Filipinos. The remaining three are probably too young yet to watch tv.
In 2019, the most-watched US networks had much fewer total viewers: CBS 7.14 million; NBC 6.33 million; ABC 5.19 million; Fox 4.62 million; and Fox News Channel 2.5 million.
GMA Network has in recent years the greatest revenue and profit growth in the past 70 years of Channel 7's existence. The station also has the best and highest credibility.
For GMA Network, fair and balanced in reporting is a given. Remarkable is its incessant search for truth. That doctrine is hermetic—a passion embraced by management and work crews.
Twenty years ago, GMA Channel 7 was a slumbering giant adrift in a sea of uncertainty and listless programming.
Then Yale-educated Gozon started looking for an outlet for his passion while in semi-retirement from his exceptionally successful lawyering.
At GMA Network's 50th anniversary, Gozon became CEO. Almost in jiffy, by the magic of his management wand, GMA became No. 1 in audience share, in tv ratings, in credibility, in profitability, in market value, in prestige, and in reputation.
GMA's transformation, in turn, brought in immense wealth to the three families which control the network—those of the late Gilberto Duavit, Menardo Jimenez, and Gozon himself.
From 2000 to 2020, cumulative revenues have swelled to over P230 billion and cumulative profits to more than P43 billion.
In 2019, GMA Network had record revenues of P16.49 billion and robust profits of P2.639 billion. Revenues were up 8.25% while profits leaped 13.55%.
Then the pandemic struck. Instead of growth fizzling out, the station hit pay dirt. Revenues zoomed to a record P19.33 billion, up a dizzying 172%. Net income exceeded P6 billion, ballooning by P3.36 billion, or a 128% gain over 2019's already good results. Last year's P6 billion profits exceeded the combined net income of P5.96 billion of the two previous years 2019 and 2018, and eclipsed the all-time high election-induced P3.64 billion profit posted in 2016, by P2.34 billion or 65%.
Not surprisingly this year, GMA Network declared whopping cash dividends of P6 billion, the largest in its 70-year history. That is like releasing in one blow three years worth of excess profits.
Investors have also cashed in on the station's good fortune. GMA Network's market cap has risen from P17.47 billion in 2019 to over P30 billion today.
And the good times could last, at least in the near term Gozon sees a 15% rise in revenues and profits this year as the economy awakens from its lockdown slumber.
Gozon shepherded GMA Network to its unrivaled niche today thru masterful strategy, savvy programming, first-rate marketing, and judicious cost control.
Henry's digitalization program is on a gradual calibrated rollout. Digital offers plenty of potential –for revenues and profits. But it has to be managed well. I am sure Henry Gozon with his Midas touch will find his way out of the digital woods.
READ FULL ARTICLE HERE: