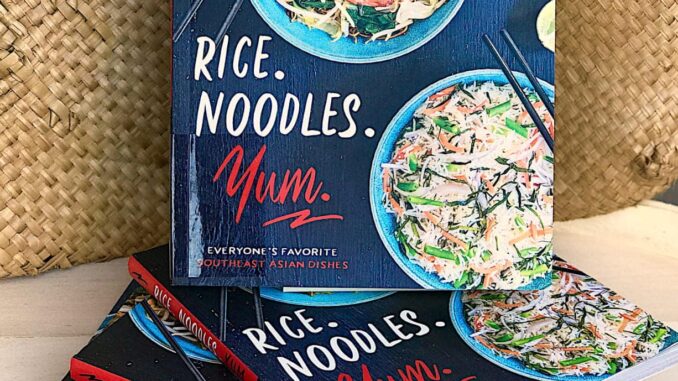 Abigail Sotto Raines was a successful Ateneo lawyer for the Philippine Supreme Court and later the Senate, with a Master's of Law from Oxford University.
When kids came, she dedicated her full time to her family.
But when Abby's third pregnancy ended in a miscarriage, she turned to the comfort of food.
Abby used her Journalism degree from the University of the Philippines and created the site "Manila Spoon" where she recorded, photographed, and shared her favorite recipes.
"When I lost my third child, I decided to start food blogging as a way to help me cope with grief. I wanted to rechannel all that pent-up emotion into something productive and since I have always been interested in all things food, it made sense to start a food blog," said Abby.
Abby came from a family of cooks and her childhood is filled with fond memories of lovingly prepared meals and meriendas (snacks) after school.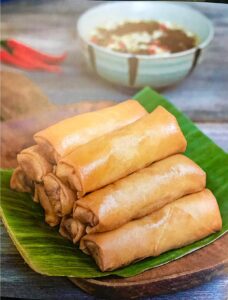 "I have always been inspired by my mom and grandma who were both excellent cooks. I dabbled a little bit in cooking when I was in college."
In law school, Abby occasionally shared her cooking with friends who fully appreciated her skill.
"I taught myself how to really cook when I went to the UK to study for my masters in law because I sometimes didn't like the food on offer in the refectory….Being abroad made me miss home-cooked food so much that I decided to learn how to cook my favorite food. In other words, by necessity I had to learn."
After her loss, Abby rekindled her passion for food with "Manila Spoon" where she made connections with thousands of fans who quickly followed her. Her most popular recipe is the Spinach Quiche Cups.
After only six years, Abby is now a successful internet micro influencer. Voted No. 1 by Foodie Moms, her recipes are featured in publications and websites like recipe.com, National Geographic, Huffington Post, and Food Gawker. This prompted an unexpected invitation to write a cookbook.
Abby sought to broaden the market's knowledge of Southeast Asian cuisine with her book "Rice. Noodles. Yum. Everyone's Favorite Southeast Asian Dishes" (2019). Both are daily staples in Southeast Asia, especially her home country the Philippines where rice is eaten in every meal, even snacks, and where every holiday and birthday has a noodle dish.
"While there are some well-known rice and noodle dishes, they barely scratch the surface and there is so much more to discover beyond pad thai, pho and nasi goreng," writes Abby.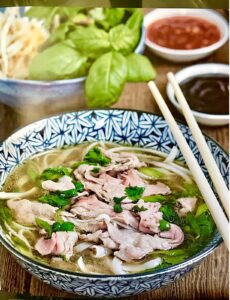 With her usual commitment to excellence, Abby toured six Southeast Asian countries to learn their signature recipes using simple local ingredients.
"I also learned how to prepare these delicious dishes by watching cooks, getting their tips and attending hands-on cooking classes."
Abby gives us 75 delectable dishes, desserts, snacks, and street fare from Thailand, Vietnam, Malaysia, Indonesia, Singapore, and the Philippines.
"The recipes are truly all authentic and both the cooking techniques and ingredients are exactly what you would use if you were cooking all these in Southeast Asia."
Abby learned how similar yet varied Southeast Asian cuisine can be.
"I made 75 recipes but barely scratched the surface as there is so much more to discover. I loved that many dishes from each country in Southeast Asia are somewhat related to each other and share many common ingredients yet amazingly tastes so different from each other. Similar in many ways yet quite distinct too because of the difference in cooking techniques and flavor profiles."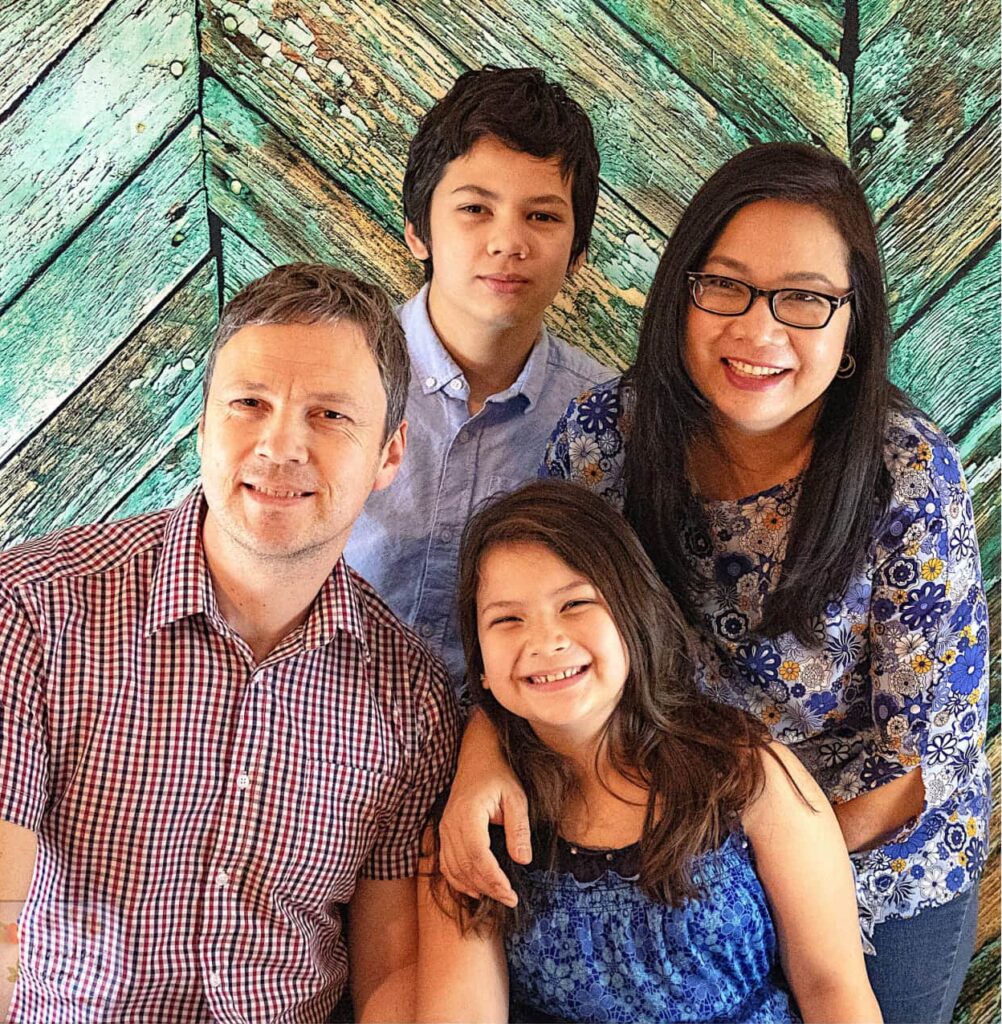 Unlike other Asian cookbooks that focus on just one country or type of cuisine, "Rice. Noodles. Yum." contains popular regional recipes along with lesser known delectables like Tom Yum, Pho Bo, mango with sticky rice, Indonesian coconut pancakes, dumplings, fresh or fried spring rolls, bibingka, ondeh ondeh, and Sa Po Gai Fan.
"In this cookbook, I want to take you home to a typical Asian Family and show you how they cook these delicious dishes made of rice and noodles," writes Abby.
Each recipe has a mouthwatering photo with quick tips to save time, where to buy ingredients, easy substitutes, and best ways to enjoy each dish.
Since the book's launch this summer, Abby has appeared in various US television shows and cooking demos. Her culinary philosophy is simple.
"Authenticity and simplicity. Authentic because I love food to reflect the culture it came from especially when it comes to Asian food. That means showcasing a harmonious and beautiful balancing of all flavors associated with Asian cuisine and using real and locally sourced ingredients when possible. Simplicity because good food need not be complicated to make."
As a chef and cookbook author, what's Abby's favorite dish?
"This is hard. I have so many. For noodles, Pancit Palabok from the Philippines and that is the recipe I am proudest of in the book as it's totally made from scratch and tastes really good. For Rice, the Thai Pineapple fried rice is a winner. So many layers of flavors in a fried rice!"
Any cooking tips for busy moms?
"I always have ground beef in the freezer in a plastic bag separately measured in 1 lb (half a kilo) packages because it's easy to cook it even from frozen. I simply sauté it with garlic, onions and tomatoes, season with either soy sauce or fish sauce and then I add whatever veggies I have at hand. That with rice makes a complete meal for us."
"I love that ethnic recipes are getting more exposure and that seems to be the trend. I especially love that there are so many books on Filipino cuisine that are coming out or have come out! It's about time our food gets recognized!"
————————————————————————-
* Abby is my Ateneo law classmate. She is hardworking, competent, and well-respected. I am so proud of her!