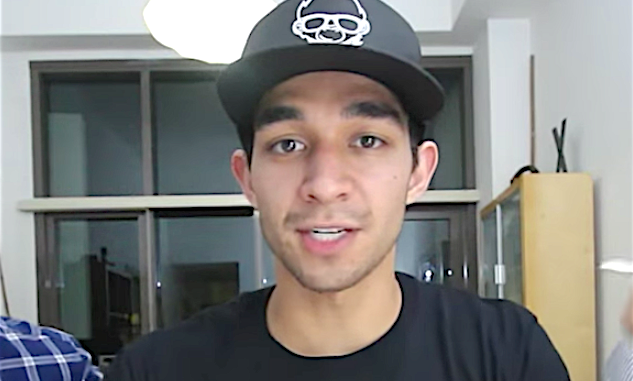 An influencer is someone who has clout. He is usually famous or reputable.
In the past decade, providers like Facebook, YouTube, Instagram, Twitter, and Snapchat have made it easier and faster to share photos and videos. Now anyone with internet access and a smartphone can be a social media star. Even a dog or a six-year-old.
Online blogging was originally an outlet for thoughts and ramblings.Their starting audience were just their friends and family. When companies realized that they could target a niche consumer like moms or pet owners, they paid the blogger to feature their product or place an ad on the website.
That's why you should be an influencer. Companies are now spending thousands on influencers to promote their brands.
"This is because businesses are always looking for easier, cheaper, and faster ways to make their products and services," writes Brittany Hennessy, a former social media strategist at Hearst digital (Influencer-Building Your Brand in the Age of Social Media, 2018). She is now an influencer and co-founder of Carbon, an app that matches influencers with hotels.
Influencers build a community of devotees so they have the credibility to promote a product or service that they genuinely like. They know what their community will enjoy. Unlike paid endorsements, most Influencers will not risk their integrity just to push a product.
"Authenticity is important. The audience is so advanced. We see an ad and recognize it but if we welcome it, it's part of our ecosystem," says Ben Trinh, media strategist at US food delivery startup Postmates and founder of content media firm Bredfor.
Influencer marketing has become its own industry. In 2015, ad spend was $1 billion and kept doubling every year until it is now $8 billion. It is projected to rise to over $10 billion by 2022.
Why are brands spending so much? Influencer marketing has an engagement rate of 5-7%. Compare that to a high engagement rate of 1-2% on established Facebook or 2-3% on exploding Instagram.
There are now marketing agencies geared specifically for influencers, whether as agents, brand managers, or social media strategists who tap influencers for campaigns. Influencer marketers are in demand. Job search site Indeed lists over 5,500 positions.
How big an influencer
There are two kinds of influencers writes Hennessy (@MrsBrittanyHennessy). First, lifecasters who post about their fabulous life, like models, celebrities, and athletes. The public is fascinated with them so lifecasters command a massive following.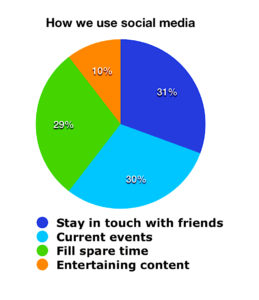 Most vloggers (video blog/log) try to emulate lifecasters by posting themselves doing ordinary things. But why would the public care? If your life is mundane, your insipid shots of your food and daily life won't make you an influencer.
So what can you do? If you don't have an enviable life, you need to offer the audience something of value to make them watch or follow you.
Be like everyone else and become content creators who use their talent, expertise, and creativity to make interesting posts. They consistently share relevant information or entertain their audience. These can be self-proclaimed experts, professionals who give advice, and artists who showcase their talent.
You can have less than 2,000 followers and still be a micro Influencer says Hennessy. She gives the example of a college influencer who wears sponsored clothing on campus. This is a more meaningful exposure for the brand since it directly reaches its target demographic.
"At 10,000 followers, YouTube will allow the Influencer to use its equipment for free," says Trinh. That's how much YouTube wants to support content creators who draw viewers to their platforms.
Starting out with a small following is fine. It's still OK if you don't gain more than 100,000 followers.
"The smaller the influencer, usually the higher the engagement. So if you have less followers, you probably have an audience that actually follows you because they want to," says Trinh (@BenTrinh).
Trinh gives the example of a local chef with 100,000 real followers who are actively interested in the chef's recommendations. He can be as influential as Kylie Jenner with her 24.5m Twitter followers where 75% are likely unreal or mere fans. It really depends on the kind of influencer, the niche, and the brand.
Influence is mostly measured by the engagement rate: total activity a post generates (likes, shares, comments) divided by the number of followers. So if you have total of 10, you divide it by your 1,000 followers, multiply by 100 to get an engagement rate of 1%.
Total activity / Followers = Engagement rate
How to stand out
"The industry is much more saturated with a lot more players so as an influencer it's getting hard to stand out amongst the rest. Having a unique twist to your content is key to differentiate your content," says Christine Singh, former influencer and now Senior Manager of Integrated Media for leading public relations firm Weber Shandwick.
Experts repeatedly advise Influencers to be authentic. Don't be a copycat or be insincere. Viewers can sense falsity and it will be hard to sustain a facade. Planned shots look nice but can be tiresome. Viewers want to see you in your natural state and setting. That's why they like to follow you because you might reveal something juicy or genuine.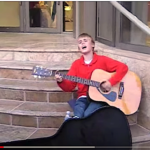 "Followers are nosy," jokes Hennessy.
Like any success, you need to work hard and long on your posts. Content creators need to generate quality content regularly on various platforms. Posting as often and regularly as you can increases your likelihood of ranking high on search results, as do the number of likes and the length of viewing. Comments are also highly rated. So it is critical to post relevant content that your audience will rave about.
Influencers need to hold multiple accounts, mainly on their website, Facebook, YouTube, Instagram, and Twitter. One post on YouTube can be simultaneously released to other platforms to promote your content continuously.
Video is still the dominant form and it ranks first on Google searches. It is also important for companies to assess how you appear and sound in front of a camera if they want to consider you for a video ad, says Hennessy.
A polished production is important so viewers can see your posts clearly or hear you. You don't need to buy expensive equipment in the beginning since a camera phone is sufficient. But once you start to collaborate with brands, you need a professional product.
"The ability to deliver great content that can be dropped right onto a website or into a magazine is what separates the good influencers from the great influencers and gets you the highly coveted repeat business," writes Hennessy.
Before, longer posts meant higher engagement as measured by viewing time. But attention spans have gotten shorter and there are just too many competing options. So be concise. Don't waste the viewer's time with ramblings before you get to your point or else they will click back in seconds.
Since you run a business as an Influencer, you need to maintain your goodwill. Building a community relies on relationships. So you must respond to all comments on your posts across all platforms. That's a lot of work spent away from creating content. Many Influencers whose followers become unmanageable outsource this task so they can focus on their posts.
Throughout your branding as an Influencer, maintain your civility and approachability. Bad behavior is a turn off. Companies don't want to be identified with a negative personality.
How to monetize beyond ads
Influencer marketing is a means to an end, not a career path. Though some teens think otherwise and drop out of school as soon as they earn. You build your influence to promote your brand, whether as an individual, professional, artist, or business. Once you gain recognition and public approval, you can get lucrative opportunities.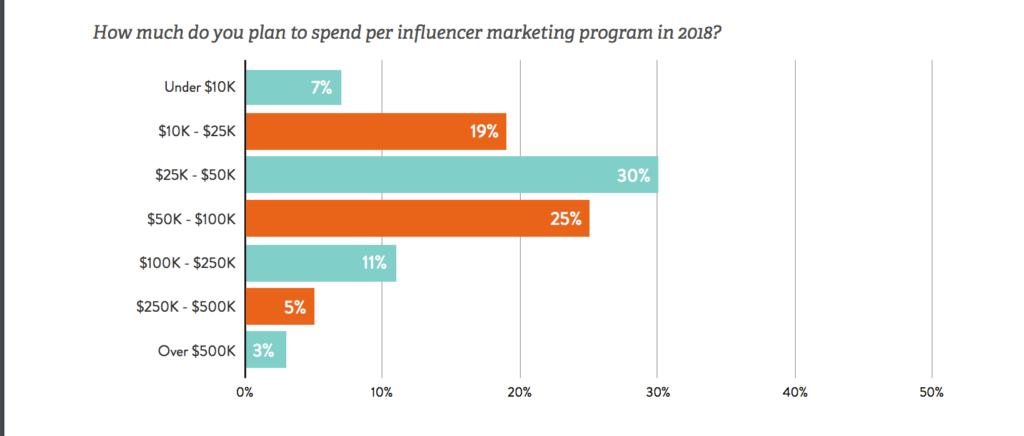 Beauty bloggers are big influencers. Kristen Leanne partnered with Cover Girl. Celebrity makeup artist Huda Kattan first sold her false eyelashes to Sephora and now has her own makeup company Huda Beauty.
Artists can become celebrities. Comedian and talk show host Ellen de Generes regularly flies in YouTube performers to her show. Justin Bieber was discovered on YouTube and debuted on Ellen in 2009 before he released his first album.
Awkwafina or Nora Lum rapped about her genitals on YouTube that went viral in 2012. She branched into comedy and acting and starred in recent hits Crazy Rich Asians and Ocean's 8.
On the professional side, becoming an influencer establishes your brand. A doctor who posted his good looks on Instagram was voted Hottest Doctor and you can imagine what that did to his medical practice. Writers who post their work are highly likely to be hired by coveted publications.
"They do more than just post on Instagram. They create content. A lot of them strive to use their fame, clout, and influence to further their careers, whether its music, acting, sports, whatever it may be," says Trinh.
Influencers are highly employable. Companies see your vibrant community and hire you in the hopes that your followers also adopt their brands. It also shows that you are a smart marketer, a trait important for business.
"On the flip side, you see young athletes, maybe the star of their college team, their main focus outside of sports is actually social media because they see a career there. And if they don't make it in sports at least they have a million followers," says Trinh.
Small businesses and entrepreneurs can reach more clients through their posts. Even established companies have opened Instagram accounts to update viewers on their latest products with well-curated posts.
Is it too late?
No. Internet users are still at 53% globally. Only 3.196 billion users are on social media or just 42% of the world. Active mobile users are 2.96 billion, just a 39% penetration. Influencer marketing is poised to occupy most of the time users spend online.

"The time you spend on your phones is how long you are seeing ads. You want to see relevant ads," says Trinh.
Influencer marketing is still largely unused by brands and businesses. While some areas like fashion, lifestyle, beauty, and parenting may be full, the industry still has a long way to grow. There is plenty of room for quality content. But the challenge is to stand out and be original in an unexplored niche. You have to find what makes you unique. Then create your own outstanding content.
"Influencers who create good entertaining content will thrive and last," says Trinh.
So let's start building our brand online. Inspired by this article, Ivy Digest will launch on social media in 2019. Abangan!
What do you think? Contact me on Facebook, Twitter, Instagram @IvyDigest.