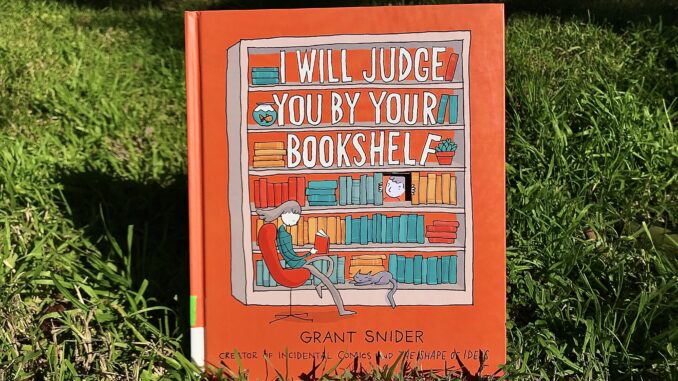 By Grant Snider
Creator of "Incidental Comics" and "The Shape of Ideas"
Hardcover, 125 pages, 2020.
Abrams
I love my orthodontist. But Grant is an orthodontist who is also a cartoonist, writer, AND illustrator. Oh, if you think that's not too busy—-he's got FIVE kids.
This book gives me such cheer, especially on gray rainy days and Mondays which "always get me down" as sang by the Carpenters.
I reread this cartoon book several times throughout the week. It's so fun! It's filled with clever drawings on the plight of the addicted reader and the desperate writer that only a self-reflective well-read author-artist can portray.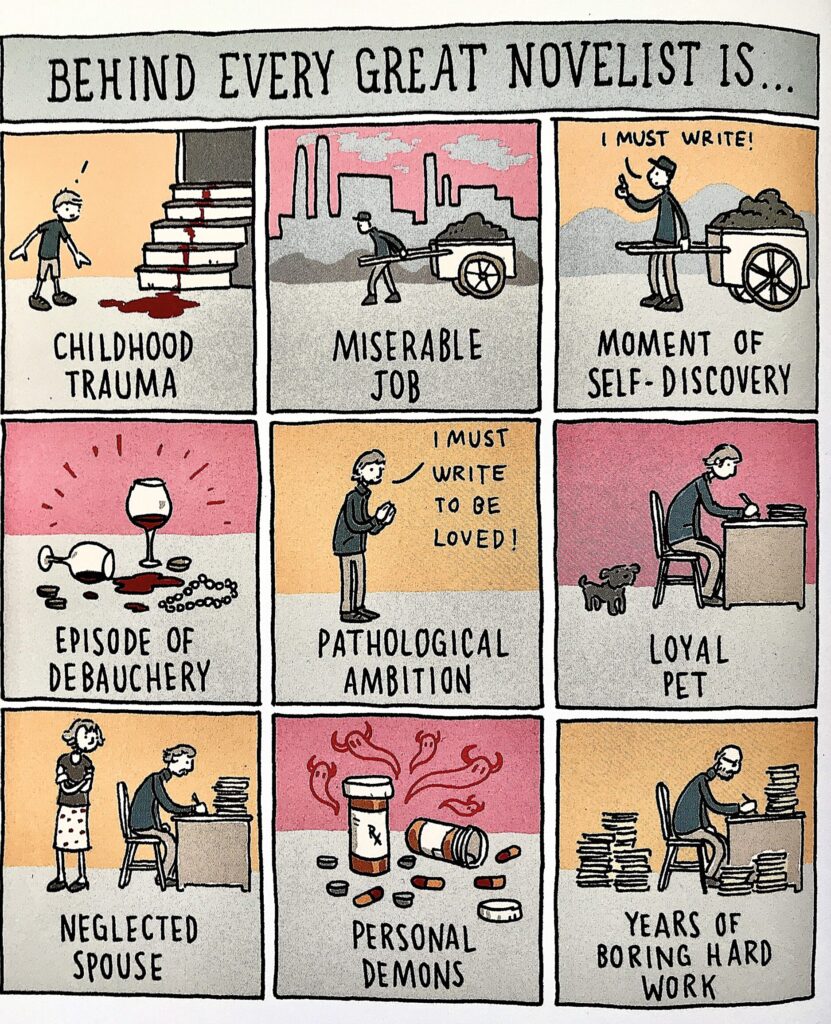 In few muted fall colors, Grant portrays various aspects of literature with vibrant wit and intelligence. His play of words and pictures is amazing and amusing.
Readers, writers, and artists of all ages will continually enjoy looking through this book. Like every great work, you'll find something new to appreciate whenever you see it again.
Judge for yourself.