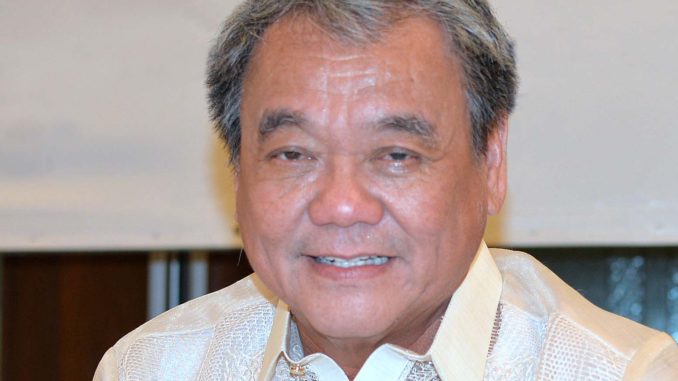 David M. Consunji began his construction business in 1954 with just P500, a second-hand cement mixer, and a brand new pickup truck.
Trained as a civil engineer (1947 UP), DM Consunji said, "the cement mixer was like a violin to me."
Over the next 63 years, Consunji built a business whose portfolio of projects, reputation, quality of work, and profitability will ring like music to an entrepreneur's ear.
Today, Consunji's family holding company, DMCI Holdings, Inc. (founded 1995) has a market cap of P205.8 billion. With the family's 69.43%, David left behind a P142.88 billion ($2.8 billion) wealth.
DMCI Holdings is a very efficient company. It has only 12 employees, including eight executives and officers.
Yet, it had, as of Dec. 31, 2016, assets of P149 billion, equity of P75 billion, revenues of P57.2 billion, and profits of P12.83 billion. The 2016 income was up 19% from P10.77 billion in 2015.
The founder David Consunji died on Sept. 4, 2017. Born 1921, Consunji was 96. "Recognized locally as the father of the contemporary construction industry, DM built landmarks and redefined cityscapes for generations of Filipinos. He valued not the quick profit but the satisfaction of doing one's work well, honestly and proudly. The board of directors, management, and employees of the DMCI group of companies deeply mourn his passing," said DMCI Holdings.
For Consunji, construction was a profession, a calling, a passion and music. It was less as a business. He focused on quality and efficiency. After all, the projects and edifices he built carried his name. Most of the buildings in Makati were done by Consunji. As were many of the highways and structures that dot the skyline of Metro Manila and other major cities in the country. He was secretary of the Department of Public Works, Transportation and Communications from 1970 to 1975.
"One must love his work and be proud of it, and this, combined with hard work, will allow him to achieve skills and work quality," he told The Inquirer. David's son, Isidro Consunji, 68, inherits the company, the family culture of excellence, and the reputation for quality.
Sid is chairman, president and CEO of DMCI Holdings.
Sid has a bachelor of science in Engineering (UP), Master of Business Economics (Center for Research and Communication), Master of Business Management (Asian Institute of Management), and Advanced Management (IESE School, Barcelona, Spain).
DMCI Holdings has expanded to include four major subsidiaries: D.M. Consunji, Inc. (DMCI), DMCI Project Developers, Inc. (PDI), and Semirara Mining and Power Corp. [(SMPC) (formerly Semirara Coal Corp.)]. In 2006, the company has entered into a 50-50 consortium with Metro Pacific Investments Corp. which won the bid to acquire 84% stake in Maynilad Water Services, Inc. (MWSI).
In 2007, the company established a wholly-owned power generation subsidiary to engage in the construction, operation and maintenance of power plants. Late in 2009, the company, thru SMC, acquired a 2 by 300 megawatt nominal capacity coal fired power plant located in the province of Calaca, Batangas.
Founded in 1954, the construction subsidiary DMCI is an industry leader, noted for quality projects delivered on or ahead of time and its pioneering application of advanced engineering methodology. DMCI Holdings is the Philippines' biggest coal producer. Coal is also the holding company's biggest moneymaker.
Meanwhile, in just ten years, DMCI Homes built the most comfortable, and resort-type communities for urban dwellers, in Quezon City, Taguig City, Mandaluyong City, Pasig City, and Paranaque City,. The developments are complete with resort-type amenities and facilities, like wide open space around the housing structures, gardens with Koi ponds, rows of trees, and thick foliage. The price ranges are within comfortable reach of the average Filipino family.
Back to the mixer in 1955, someone offered to buy it at 5x he paid for it. He refused.In his memoirs, David explained: "To me, accepting [the] offer would have been like a violinist or a flutist selling his instrument—treating it like a commodity to buy and sell. And of course, that would be unthinkable for a genuine musician. The concrete mixer was my equivalent of a violin. It was the tool which formed the basis of my calling."
Before 1955, David apprenticed "for four months without pay to be a builder, gradually learning about real estate and land development." From his apprenticeship at Sta. Clara Construction, David took in more construction projects, and at the same time, handling on small projects on the side.
By the 1950s, Consunji decided: "do construction work on my own." His early projects were building chicken houses for the government. Beginning 1955, DM Consunji, Inc. was helping shape Makati Central Business District.
Projects included the old Monterey Apartments, the Rizal Theater, and Tower One and Exchange Plaza. The company also built the Shangri-La Hotels in Makati, Mactan and Boracay, Manila Hotel, The Westin Philippine Plaza, the Asian Hospital Medical Center, among other distinct landmarks. DMCI also constructed the Ortigas Center financial district South Metro Manila Skyway, LRT 1 North Extension, Tarlac-Pangasinan-La Union Toll Expressway.