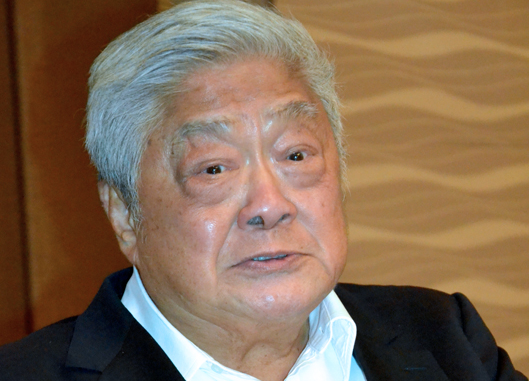 By Antonio S. Lopez
After 76 years of entrepreneurship and 60 years of shepherding his company into becoming one of the largest and most dynamic conglomerates in Asia and Oceania, John L. Gokongwei Jr. has been cited by the Management Association of the Philippines (MAP) as its "Management Man of the Year" for 2017.
Not that the MAP award would make much of a difference for Big John, 91. His being among MAP's Management Man of the Year awardees lends prestige and sheen to the award, not the other way around. Gokongwei has chalked up an incredible record, more as an entrepreneur rather than as a management man.
Gokongwei is the founder and chair emeritus of JG Summit Holdings, Inc., incorporated in 1990 as the family holding company. His family has 60.3% control –27.88% thru Gokongwei Brothers Foundation, 14.43% by trustees thru Robinsons Bank, and 18% various family holdings.
John put up his first company, Amasia Trading, when he was 20, to import onions, flour, used clothing, old newspapers and magazines, and fruits from the United States.
The original Universal Robina Corp., as a corn starch factory, was established in 1957, when John was 31. It became No. 1 in branded foods. URC is the largest player in the ready-to-drink tea market and cup noodles business, and is a respectable second player in coffee business.
John likes to think of URC as the first "Philippine multinational" although that distinction properly belongs to San Miguel Corp. (established 1890). Of course, URC International has subsidiaries in China (Shanghai and Guangzhou), Hong Kong, Malaysia, Thailand, Singapore, Indonesia, Vietnam, and Myanmar. The international operations contributed 30.8% (including 20.9% in ASEAN) of URC's revenues in 2015.
John received his masters degree in business administration from the De La Salle University and attended the Advanced Management Program at Harvard Business School.
In the first half of 2017, JG Summit had revenues of P134 billion, up 12.6%; net income of P14.64 billion, down 16.5%.
In the whole of 2016, JG had revenues of P240 billion, up 5%; profits, P10.9 billion, were down 51%.
Retired in 2001
In 2001, John announced his retirement and handed the reins to youngest brother James L. Go, now 71, (the chair and CEO of JG Summit), and only son Lance, 50, president and COO. John became chairman emeritus.
On August 11, 2016, his 90th birthday, John announced his retirement as well as chair emeritus of JG Summit. Retirement, if you can call it that, frees John from the day to day minutiae of managing an enterprise as sprawling as JG Summit and gives him flexibility and the luxury of contemplation as he plots the directions of the group in this decade and next.
James Go has a bachelor's and master of science degrees, in chemical engineering, from Massachusetts Institute of Technology, USA.
Lance has two bachelor's degrees, Finance and in Applied Science, both from the University of Pennsylvania.
Succession issue
With John at 91, JG Summit should be looking for an entrepreneur of his guts and vision to sustain the conglomerate, during the next 30 years. James Go and Lance are both hugely competent, but they obviously are filling a big, big shoe and walking under a giant shadow, post-Gokongwei. Taipan John, however, remains robust and healthy.
With globalization and leapfrogging advances in technology, the market has changed drastically from the 1970s thru the 1990s, the decades of JG Summit's frenetic growth, under John's direct management.
The businesses
John originally believed he should serve the basic needs of Filipinos – food (thru his branded snack foods, noodles, beverages, sugar, and hogs and poultry); shelter (thru his hotels, residential condos and subdivisions), and clothing (he phased out his Litton Mills). Later, he added travel, banking, petrochemicals, even energy.
JG Summit's website describes the company as "one of the largest and most diversified conglomerates in the Philippines, engaged primarily in businesses that serve a growing middle class with rising disposable income in the Philippines, Southeast Asia and Oceania region."
Today, JG Summit has about nine companies and businesses. They include Universal Robina, No. 1 in branded snack foods; Robinsons Land, No. 2 in malls with 44 malls as of 2017, 51 by 2019, plus 63 residential condos, 38 subdivisions, and 19 office buildings, in various stages of development; Cebu Pacific Air, No. 1 domestic airline with 58.5% market share and 20 million passengers a year; it grew from five aircraft to 57 aircraft after 21 years; an integrated petrochemical complex complete with a naptha cracker, a first locally, that cracks the naptha to produce raw materials to make polyethylene and polypropylene; an 8% ownership of PLDT worth P29 billion; a 27.1% ownership in Meralco worth P71.24 billion; a 37% ownership of land developer UIC in Singapore worth P42.6 billion; 100% ownership of Robinsons Bank which the group hopes to become of the ten largest banks locally; and 30% in Global Business Power Corp. worth P12 billion.
Listed JG Summit had a market value, (as of Oct. 31, 2017) of P534.34 billion, down 14% from its peak of P624.24 billion in May 2017. With control of 60.3% of JGS, John is worth P322.2 billion or $6.3 billion (at P51 to $1).
JG Summit more valuable?
It's incredible but JGS is worth more than twice as much as San Miguel Corp. (P534.34 billion market cap vs SMC's P244.98 billion). The nation's largest company in revenues, profits and diversity of businesses, SMC reported P393 billion in revenues, up 20% from a year-ago period, and P27.6 billion in recurring net income, in first half 2017, up 21%.
In 2017 first half, JGS made only P134 billion in revenues and P14.6 billion in profits. SMC generated almost three times more revenues and 1.89 times more in profits in the same period, and yet is valued by the market at less than half that of JGS. Surely, SMC is the most underpriced company in the stock market today.
JGS Group businesses are remarkable for balance and discipline and exude what they call a "vibrant entrepreneurial culture". A third is in branded foods (URC), a third in core investments (PLDT and Meralco), and a third in Cebu Air and Petrochemicals.
Strategic decision to grow by acquisitions
In the second decade of the 21st century, Gokongwei made a strategic decision. JG Summit must grow and thrive thru acquisitions. In 2011, the group acquired, thru share swap, 12% of PLDT valued at P69.2 billion. An option for 4% was later sold, generating $600 million cash for JG Summit. Half of the $600 was used to prepay a $300 million JGS debt. In sum, Digitel was valued at P74.1 billion and its sale was described by James Go as "the largest acquisition transaction in Philippine corporate history."
In December 2013, JG Summit bought 27% of Meralco for P71.9 billion from San Miguel Corp. which netted P40 billion for the beer, food, and infra conglomerate.
On March 20, 2014, CEB acquired 100% ownership of Tiger Airways Philippines (TAP), including 40% stake in Roar Aviation II Pte. Ltd. (Roar II), a wholly owned subsidiary of Tiger Airways Holdings Limited (TAH). On April 27, 2015, with the approval of the Securities and Exchange Commission (SEC), TAP was rebranded and now operates as CEBGO, Inc.
Biggest food acquisition
Food subsidiary URC's biggest acquisition was made in November 2014, NZ$742 (P26.25 billion) for Griffin's Foods, No. 1 snack foods company in New Zealand. Combined with its own snack foods, JG's purchase of Griffin gives it scale to tap the ASEAN, Greater China and Oceana markets.
From 2011 to 2017, the PLDT investments raked in P17.96 billion in dividends for JG Summit. That's a return of 26% from the P69.2 billion invested in PLDT in 2011, aside from the $600 million (P25 billion in 2011) earned from the sale of the 4%.
Value of JGS's PLDT stake
Today, JG Summit's 8% share is valued at P29 billion as PLDT share price has skidded 14% from its 12-month high of P1,944 to P1,710 valuing the giant telco at P362.75 billion.
In 2011, 8% of PLDT was worth P46 billion. Today, that is worth only P29 billion, a drop of P17 billion. But JG Summit collected P17.96 billion in dividends from 2011. That makes it even. So the $600 million (P25 billion) made from the sale of the 4% is the profit so far from the PLDT stake that is now valued at only P29 billion.
When JGS acquired 8% of PLDT in 2011, CEO James Go enthused "PLDT is going to be dividend accretive to the group." He noted that in five years before JGS's entry, PLDT declared 100% of its core earnings as cash dividends.
In 2016, PLDT reduced its dividend payout rate to only 60% of core earnings, citing: "1) the elevated levels of capital expenditures to build a robust, superior network to support the continued growth of data traffic; 2) plans to invest in new adjacent businesses that will complement the current business and provide future sources of profits and dividends; and 3) management of PLDT cash and gearing levels." In other words, PLDT is no longer as rich as before nor as profitable.
Relatedly, cellular phone demand has stagnated with 125.56 million subscribers and a penetration rate of 120.4% of the population. Growth in 2016 was a measly 1%. Average growth rate from 2012 to 2016 was 4.8%, down dramatically from 17.6% average growth in 2007 to 2011.
The Meralco acquisition
In Meralco, JG Summit has done much better. It has collected P24.11 billion in dividends from Luzon's power distribution monopoly, giving JG a return of 33.5% from its P71.9 billion acquisition cost for its 27.1%. Plus, the Meco stake is valued today at P88.57 billion, up P16.67 billion (23%) from JG's P71.9 billion acquisition cost. The P24.11 billion dividends plus the P16.67 billion rise in market cap of Meralco gives a total gain of P40.78 billion or 56.7% over P71.9 billion.
In honoring John, MAP, which has among its members the top 700 CEOs of the land, is saying that managing an enterprise is a much more difficult task than starting a new one as an entrepreneur.
Entrepreneurship is insanity
Entrepreneurship sometimes borders on insanity. One's dreams or vision could be just delusion. On the other hand, management deals with reality, the running of organizations to achieve desired objectives, to achieve progress.
Entrepreneurship begins with a need, an urgency, an opportunity.
For John, it began when he was 13 when his rich father died suddenly, from complications due to typhoid. "Everything I enjoyed vanished instantly. My father's empire was built on credit. When he died, we lost everything—our big house, our cars, our business—to the banks," he recalls.
Rich boy before
He had lived a gilded life. He related in 2007: "I was born to a rich Chinese-Filipino family. I spent my childhood in Cebu where my father owned a chain of movie houses, including the first air-conditioned one outside Manila. I was the eldest of six children and lived in a big house in Cebu's Forbes Park. A chauffeur drove me to school everyday as I went to San Carlos University, then and still one of the country's top schools. I topped my classes and had many friends. I would bring them to watch movies for free at my father's movie houses."
All that vanished overnight. What did John do? "I worked," he says.
"My mother sent my siblings to China where living standards were lower. She and I stayed in Cebu to work, and we sent them money regularly. My mother sold her jewelry. When that ran out, we sold roasted peanuts in the backyard of our much-smaller home. When that wasn't enough, I opened a small stall in a palengke. I chose one among several palengkes a few miles outside the city because there were fewer goods available for the people there. I woke up at five o'clock every morning for the long bicycle ride to the palengke with my basket of goods."
Selling what people needed
At 15, John sold what people needed—"soap to keep them clean, candles to light the night, and thread to sew their clothes."
Without John knowing it then, he learned the first lesson of entrepreneurship – satisfy a need. There must be a demand for your product or service.
He also learned the advantages of being young and active.
"I did not tire as easily, and I moved more quickly.
"I was also more aggressive. After each day, I would make about P20 in profit! There was enough to feed my siblings and still enough to pour back into the business. The pesos I made in the palengke were the pesos that went into building the business I have today." He adds: "I told myself, 'If I can compete with people so much older than me, if I can support my whole family at 15, I can do anything'!"
Best person to depend on
Very important, John confides, "When I wanted something, the best person to depend on was myself. And so I continued to work."
After two years doing business in Cebu, Gokongwei expanded to Manila. He says:
"From Cebu, I would transport tires on a small boat called a batel. After traveling for five days to Lucena, I would load them into a truck for the six- hour trip to Manila. I would end up sitting on top of my goods so they would not be stolen!
"In Manila, I would then purchase other goods from the earnings I made from the tires, to sell in Cebu. Then, when WWII ended, I saw the opportunity for trading goods in post-war Philippines."
First company, at 20
"I was 20 years old. With my brother Henry, I put up Amasia Trading which imported onions, flour, used clothing, old newspapers and magazines, and fruits from the United States.
"In 1948, my mother and I got my siblings back from China. I also converted a two-story building in Cebu to serve as our home, office, and warehouse all at the same time. The whole family began helping out with the business.
"In 1957, at age 31, I spotted an opportunity in corn-starch manufacturing. But I was going to compete with Ludo and Luym, the richest group in Cebu and the biggest cornstarch manufacturers. I borrowed money to finance the project.
"The first bank I approached made me wait for two hours, only to refuse my loan. The second one, China Bank, approved a P500,000 clean loan for me."
John launched his first product – Panda corn starch. But then a price war ensued. "After the smoke cleared, Universal Corn Products was still left standing. It is the foundation upon which JG Summit Holdings now stands," he points out.
Lesson: Have a succession plan
The sudden demise of John's dad at age 34 gave him one important lesson. Prepare a succession plan.
"One must teach people to take over a business at any time," he lectures. "The values of hard work that I learned from my father, I taught to my children. They started doing jobs here and there even when they were still in high school."
Despite having "retired" from JG Summit Holdings 16 years ago, John remains active in the business.
In 2007, he told an advertising congress: "my children teased me because I still go to the office every day and make myself useful. I just hired my first Executive Assistant and moved into a bigger and nicer office."
"Building a business to the size of JG Summit was not easy. Many challenges were thrown my way. I could have walked away from them, keeping the business small, but safe. Instead, I chose to fight."
Self-made by 50
At 50 in 1976, John was a considerably self-made man. "We had built significant businesses in food products anchored by a branded coffee called Blend 45, and agro-industrial products under the Robina Farms brand," he recalls.
He became ambitious. He focused on acquisitions. In 1976, he tried to become a director of giant San Miguel Corp.. In three attempts, he lost each time.
Still, said John, "this was one of my defining moments." "I was able to prove to others–and to myself–that I was willing to put up a fight. I succeeded because I overcame my fear, and tried. I believe this battle helped define who I am today. Since then, I've become known as a serious player in the business world, but the challenges haven't stopped coming."
Three battles against Goliaths
Aside from the San Miguel challenge, Gokongwei likes to think he won three big business battles – in airline, in cellular telephony, and in ready to drink tea. "We set up businesses against market Goliaths in very high-capital industries: airline, telecoms, and beverage," relates John.
With only son Lance in command, John grew Cebu Pacific from five aircraft in 1996 with 360,000 passengers, 24 daily flights to three destinations to, by end-2016 — 57 aircraft, 20 million passengers, 59 domestic routes, 43 international routes, and 2,820 scheduled weekly flights.
Owned 67.24% by JGS, Cebu Air, Inc. went public in 2010, raising $613 million, "the largest low cost carrier IPO in the world," said James Go. It now has a market cap of P64.83 billion, up from its 12-month low of P53.92 billion in December 2016. Cebu Air is now JGS's second biggest moneymaker (after Foods), both in revenues (26% of group sales) and profits (P6.5 billion vs. P7.17 billion of foods), in 2016.
Pioneer low-cost carrier
Cebu Pacific became the pioneer low-cost carrier, using the "low fare, great value" strategy, by providing scheduled air travel services targeted to passengers who are willing to forego extras for fares that are typically lower than those offered by traditional full-service airlines while offering reliable services and providing passengers with a fun travel experience. Profitability is achieved by having: high-load, high-frequency flights; high aircraft utilization; a young and simple fleet composition; and low distribution costs.
CEB's total revenues went up by 9.6% from P56.50 billion in 2015 to P61.90 billion in 2016 mainly due to 4.1% growth in passenger volume and 4.9% increase in average fares.
This increase was primarily due to the 4.1% growth in passenger volume to 19.1 million from last year's 18.4 million resulted from the increase in CEB's fleet from 55 aircraft as of Dec. 31, 2015 to 57 aircraft as of Dec. 31, 2016 and the overall improvement in seat load factor from 82.6% to 86%.
Recalling Cebu Air's genesis, John says: "My son Lance and I had a vision for Cebu Pacific: We wanted every Filipino to fly."
Largest domestic airline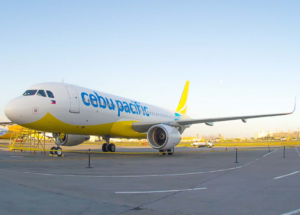 By 2007, Cebu Air was claiming it was the largest in terms of domestic flights, routes and destinations. It also had the youngest fleet in the region. The fleet has an average age of 3.5 years.
Said John in 2007: "Largely because of Cebu Pacific, the average Filipino can now afford to fly. In 2005, 1 out of 12 Filipinos flew within a year. In 2012, by continuing to offer low fares, we hoped to reduce that ratio to 1 out of 6. We want to see more and more Filipinos see their country and the world!"
In 2016, there were 22 million domestic passengers, indicating a ratio of one of every five Filipinos travelling by air, locally. Including international, the Philippines has 42 million air passengers and passenger growth has been a fast clip of 10% per year.
To be sure, Lucio Tan's Philippine Airlines remains much bigger than Cebu Air, in terms of revenues (P108 billion in 2016) and number of aircraft (82). It flies to 32 domestic destinations and 42 international. PAL flew 13.35 million passengers in 2016.
Telco battle
In 2003, John established Digitel Mobile Philippines, Inc. and developed a brand for the mobile phone business called Sun Cellular. Prior to launching Digitel, John was actually offered majority ownership of PLDT by Anthony Salim but was blocked by PLDT top honcho and Salim proxy Manuel V. Pangilinan. PLDT at that time was bleeding money from losses and Salim wanted to get rid of it.
Gokongwei was eight years late to the cellular phone game.
"But being a late player had its advantages," he explains. "We could build our platform from a broader perspective. We worked with more advanced technologies and intelligent systems not available 10 years ago. We chose our suppliers based on the most cost-efficient hardware and software. Being a Johnny-come- lately allowed us to create and launch more innovative products, more quickly. All these provided us with the opportunity to give the consumers a choice that would rock their world."
Making life better
Within one year of its introduction, Sun hit one million customers. Sun's 24/7 Call and Text unlimited changed the landscape of mobile-phone usage. Digitel, of course, was acquired by PLDT in share swap in 2011.
Says John of the experience with Cebu Air and Digitel: "In the end, it is all about making life better for the consumer by giving them choices."
The green tea battle
In 2004, JGS launched C2, the green tea drink that would change the face of the local beverage industry — then, a playground of cola companies.
Iced tea was just a sugary brown drink served bottomless in restaurants. For many years, hardly was there any significant product innovation in the beverage business.
Despite having little experience in tea drinks (URC's only background in beverage was instant coffee) and despite the presence of multinationals, URC went into the business.
While visiting China in 2003, John noticed the immense popularity of bottled iced tea. "I thought that this product would have huge potential here!" he exclaimed.
The Philippines was not a traditional tea drinker. Consumers were familiar with colas in returnable glass bottles.
"Precisely," gushed John, "this made the market ready for a different kind of beverage. One that refreshes yet gives the health benefits of green tea."
URC positioned green tea as a "spa" in a bottle. A drink that cools and cleans. Thus, C2 was born. C2 immediately caught on with consumers. "When we launched C2 in 2004, we sold 100,000 bottles in the first month. In three years Filipinos were drinking around 30 million bottles of C2 per month," noted John with pride by 2007.
Control your destiny
John says: "With Cebu Pacific, Sun Cellular, and C2, the JG Summit team took control of its destiny. And we did so in industries where old giants had set the rules of the game. It's not that we did not fear the giants. We knew we could have been crushed at the word go."
"So we just made sure we came prepared with great products and great strategies. We ended up changing the rules of the game instead."
"There goes the principle of self-determination, again. I tell you, it works for individuals as it does for companies. And as I firmly believe, it works for nations," said John in a 2007 speech before ad executives.
In 2007, John gave me a copy of a book, with his dedication, "John Gokongwei Jr., The Path of Entrepreneurship" by Marites A. Khanser.
Rules of business
The most important chapter in John's book is Chapter 20, "The Nine Rules for Business Success" which John himself wrote.
Change is inevitable and flexibility is the key.
Personal stakes in the company encourage everyone to work hard.
Mistakes and disappointments are inevitable.
Good brand building equals reputation.
Family support is crucial.
Never lose sleep thinking of business risks.
Pausing to recharge brings new vigor.
Reading and traveling enrich one's mind.
Philanthropy is a personal satisfaction.
On Rule No. 1, John says he always looks for "new developments in the business environment for information and policies, which may affect our operations. The decision to move from peddling soap on bicycles to bringing tires to Manila on batels, to opening the first flour company, to being one of the largest conglomerates in the Philippines today is a testament to that flexibility. Even during the difficult times under martial law or during the 1997 Asian financial crisis, our group was one of the Filipino companies to survive and prosper because of our flexibility and adaptability to change and adversity."
On Rule No. 2, John gave each of his siblings' shares in the company. "They all worked very hard for its progress," he says. "However, it is not my siblings, but also our employees who are committed to making our business successful. We are currently studying a stock option plan to be given to employees worth promoting and keeping, giving them the same sense of ownership like those of my siblings."
As of June 30, 2017, Lance Yu Gokongwei owned 4.277% of JG Summit, James Go 2.076%, Lance's sisters Robina 1.475%, Lisa 1.158%, Faith .851%, Marcia .851%, and Hope .504%. John's wife Elizabeth personally owns 1.035%.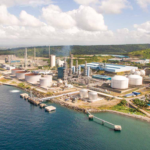 On Rule No. 3, John made a few mistakes.
They include, I believe, the purchase of Oriential Petroleum (it still has to produce oil in significant quantities), as well as the money-losing ice cream and textile businesses.
His Digitel Philippines never made money before he sold it to PLDT in a stock swap. A big turnaround is the petrochemical business which used to bleed JG Summit.