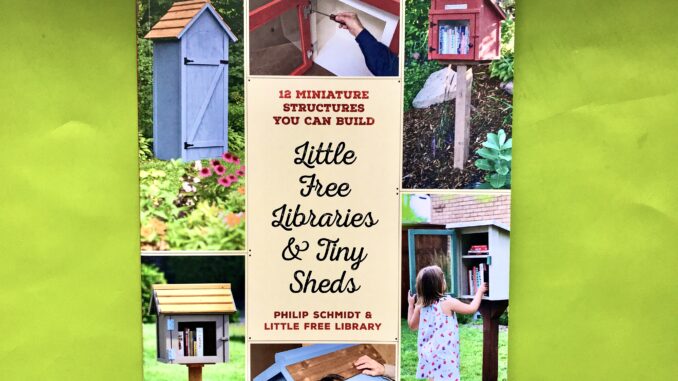 By Philip Schmidt & Little Free Library
Paperback, 176 pages, 2019.
Quarto Publishing Group
"This book is your entrée to the growing world of little libraries and tiny sheds. Whether you build a structure to create a gathering place on your block or just to save yourself a trip from your garden to your garage…."
How you use your shed is up to you. You can store books, tools, toys, food, or flowers. Your purpose will determine your plan, design, and building. This book gives the basic how-tos and project ideas.
Little free libraries are a great way to share our love of books and encourage others to read more. I hope you can pass on your beloved books, even if it's just inside a sturdy crate outside your house.
Our neighborhood has a handful of little free libraries and a free food and mask pantry. Anyone can take what they need or replenish the stock. It's a great reminder that we can still rely on the kindness of our neighbors.