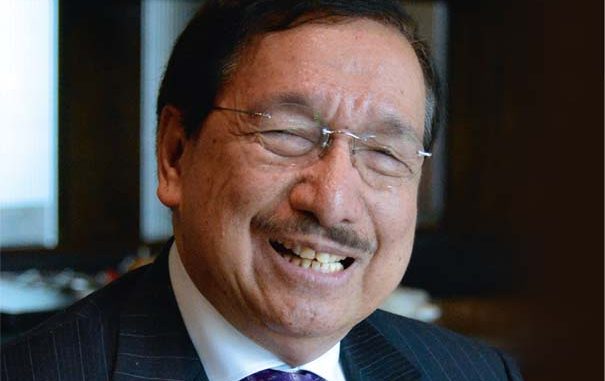 Amable R. Aguiluz V built Asia's largest school system—200 schools with 150,000 students.
King Aguiluz is the founder, owner and chairman of the AMA Group of Companies.
AMA's 200 schools are in the Philippines alone, 87 franchised by third parties, 46 managed under management agreements with their owners, and at least 16 owned by the AMA Group.
Annual turnover of the Philippine schools is about $50 million with profits hitting $22 million a year.
AMA is also the biggest educational system in Asia with its 10 overseas operations that span from Hong Kong and Macau to Manama and Muscat to as far as Nigeria.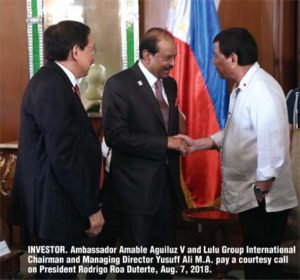 The international network includes the largest private university and school in the Gulf – AMA International University Bahrain (AMAIUB) and AMA International School Bahrain (AMAISB).
"Nobody comes close," King enthuses.
UPAA presidential award
This year, King Aguiluz received what could be the ultimate accolade. He was given the Presidential Award by the University of the Philippines Alumni Association.
King finished business administration from UP in 1968, MBA at UE in 1983, and PhD from Columbia College, Missouri, USA in 1990.
He also attended AIM's Top Management Program in Bali in 1991, plus a management program at Wharton the same year, and Harvard's three-year management course for business owners in 2002, the only Filipino CEO to do so.
Aguiluz beat UP and its peer schools like Ateneo de Manila, De La Salle University, and the University of Santo Tomas, in offering the first bachelor 's degree in computer science in the Philippines, in 1981. King founded the country's first IT and computer college harnessing professors who graduated, where else, from UP. "They (the UP-educated profs) gave me the technical expertise. They were also willing to learn," laughs King today.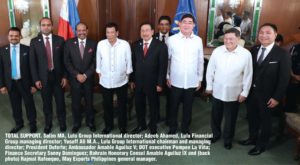 Aguiluz got into computers by selling them, following a tie-up with Computer Land, then the world's largest computer retailer, in 1978. A couple of years later, it dawned on King that computers are not about selling them. It's about education. You have to educate the customer so he will be prompted to buy computers. Knowledge first, before use.
"I then focused on education," he relates. In 1980, he started a computer school, with 13 students, those who responded to his ad. "They (the original 13) are now big names," King says with pride.
In 1981, by some stroke of luck or thru his persuasive power, he got the license, a first, from the Department of Education to offer BS Computer Science.
"I don't know how I convinced him," recalls Aguiluz, referring to then Deputy Minister of Education, Antonio Dumlao. "I told him this is something the country needs."
Aguiluz showed the official a perspective drawing of the proposed computer science college. "This is the building," he told the official, pointing to a redrawing of his father's ancestral home in leafy Quezon City. He didn't own the house. It belonged to his parents.
His dad was the late Amable Aguiluz, who served in the national government as budget commissioner and auditor general. King also had no stable of teachers. "Secretary Dumlao released the license to me on the spot," says King. "I prayed hard," he credits the Lord for what seemed like luck.
King named the school after his dad – AMA –Amable M. Aguiluz. King is ARA – Amable R. Aguiluz V. King opened the school in 1980, in November, his father's birthday.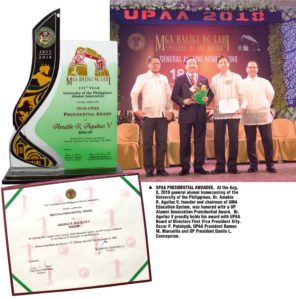 In 1980, King's AMA Institute of Computer Studies offered computer courses, six months to as long as two years. Again, he was not satisfied. Being limited in scope, computer courses attracted a niche market. So he expanded his course offerings.
Ten years later, the Commission on Higher Education also certified AMA Computer College. By then, AMA has had tremendous first mover advantage. La Salle offered BS Computer Science two years after AMA did. It was followed by his beloved UP.
About 350,000 have studied or finished schooling at AMA—the largest pool of technically-skilled and technology-oriented manpower in the Philippines trained under a single roof—and under a single brand— the AMA brand. AMA has the biggest IT infrastructure in the Philippines.
His school system has made King a veritable billionaire. Yet, he says, "I don't think I can say I am what you call 'made'." "I always feel like I am just starting," he adds. "I don't want to retire." AMA School System has now a teaching staff of 4,000, a third of them with doctorate degrees.
A major reboot has been the focus on senior high school, under the government's K to 12 program. "Offering free senior high school has been a big advantage over the other schools," figures King. Half of AMA System's students are senior high enrollees. Senior high is offered in all of AMA's 200 campuses.
Education for everyone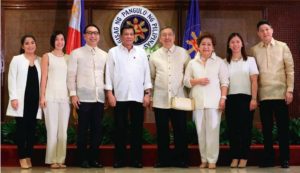 Barely three years ago, King Aguiluz began bringing the business to the next level—offer quality education to everyone, anyone, anywhere, every where. "I want to provide education to all Filipinos, especially those who have no access to it," he says.
King also operates the biggest private university in the Middle East and is a good friend of the Bahrain royalty. He is President Duterte's special envoy to the Gulf Cooperation Council (GCC) member states. He had the same appointment under three previous presidents – Joseph Estrada, Gloria Arroyo, and Benigno Simeon Cojuangco Aquino III.
As special envoy to the GCC, King has saved a number of OFWs from sure destitution and at times, sure death.
When he turned 70 in 2015, King fretted as if he was just starting. He said then, "with technology in medicine, with God's grace, I can still live to see my 13-year-old grandson Mique – Amable 19th – become president of the Philippines." "He is the genius in the family, No. 1, and president of his class in Ateneo," King said with pride. "He got the genes from his grandma," the proud grandpa added.
But first, King had to attend to the current generation, particularly the 16% of the 39 million who are of school age but are out of school. They are out of school, either because they cannot afford it, or they have no time for it, or there are no schools near their home or their places of work.
King's answer to their problem—online education which simply stated is educating people without the need for physical classrooms but with the magic of satellite, internet and even the cellular phone. "I want to educate the Manny Pacquiaos of this world," King says.
Disrupting education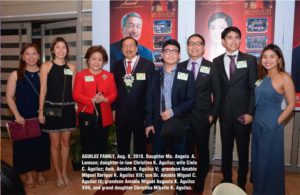 King's AMA is disrupting education further with its vision to extend universal education by offering online courses (combined with brick-and-mortar experiences) to nearly everyone willing to learn, without him or her having to commute to a school or campus, and serving consumers outside of the mainstream and the elite sector, thru the use of technology such as satellite, internet, and handheld devices.
The students master courses, programs, subjects and IT skills unhampered by traditional time-based metrics, thus making higher education affordable, accessible, simpler, more relevant and focused, competency-based, and a journey of life-long learning.
In the Philippines, according to King, online or open course education helps solve the government's chronic shortages of classrooms and teachers while preparing workers to acquire skills and knowledge needed by the work place of the 21st century.
Thirty-eight years ago, King Aguiluz put up the first computer school in the Philip- pines on a rented accessoria on Shaw Boulevard, Mandaluyong. He had only 13 students and 20 computers. He started the school because he wanted to sell computers and because he wanted to be independent from his parents.
Self-made Dad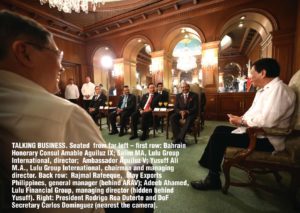 King's father was the late Amable M. Aguiluz (AMA), the self-made professional and poor boy from Lubao, Pampanga who became audit clerk of the National Bilibid Prisons, and rose to budget commissioner, BIR commissioner, treasurer of the Philippines, auditor general, and member of President Diosdado Macapagal's cabinet.
The elder Aguiluz infused in his children the love of education, decency and integrity, hard work and burning ambition.
The elder Aguiluz had eight children – seven boys and a girl. King is the fourth boy, hence Aguiluz V, with his father being the First.
In 1978, King's initial ambition was to become the biggest computer dealer in the country. He went to America to get a franchise to sell Computerland computers in the Philippines.
But you couldn't sell computers unless buyers knew how to operate them. So he had to educate the consumer. The computers didn't sell well. They were expensive.
Also, King had little, if any capital. "I could not open a letter of credit because of limited dollar reserves. Still, he managed to open a computer shop, a 300-sqm affair, in Amorsolo Street, Makati.
As luck would have it, he made his first million selling computers. "But it was not enough, because I had staff, salesmen, engineers. I had to grow. I decided to educate the market," King relates.