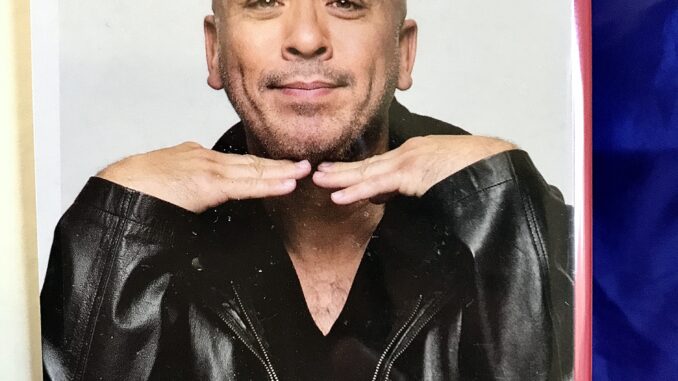 By Jo Koy
Hardcover, 305 pages, 2021
Dey St (William Morrow)
If you have a dream, you have to read this book for inspiration.
Since he was a kid, Joseph knew he wanted to be a comedian. But he was too afraid to tell anyone, especially his Filipina mom who wanted him to finish college, get a stable job or maybe become a doctor—the dream of most immigrant parents.
But Josep (as his mom calls him) dropped out of college to pursue stand up, to his mom's disappointment. Success doesn't come by accident and Jo Key proves it. He studied the comic greats, practiced his stand up, recorded himself, and hustled HARD.
Aside from the usual obstacles of anonymity, when Josep moved to Los Angeles he faced racism from comedy clubs, managers, networks. This made him afraid to open up about his Filipino roots and family. The only open mics were for Asian theme nights. But he didn't want to be stuck in a stereotype.
"I didn't want to be pigeonholed as the guy who told cheap ethnic jokes, no matter what Hollywood wanted. And that's not because I was shamed of my background or my identity, not at all. I just wanted to appeal to everyone—white, Black, Asian, Latino, Arab, Indian. Everyone."
Fueled by his need to support his family, Joseph didn't want to fail. He wanted this so badly that he made his own opportunities. He booked his own gigs, grew his fans, and perfected his comedy—until he created his own Netflix special. Joseph's tenacity earned him his well-deserved success.
My only problem is Joseph's reference to himself as a Half-Breed. I know he means that he comes from a white dad and an Asian mom but Half Breed implies that if you're not fully white, you're only half of something. To breed is to produce an offspring, so any child is a complete being.
Despite the odds, Jo Koy is now fully an accomplished comic who sells out mega venues and is known worldwide. His story is filled with heartache, fear, suspense, and mistakes. We learn about his absent military father, his mentally ill brother, and his complicated strong-willed mom—who all gave him love, anguish, and guilt.
Jo Koy writes with honest reflection and revelation. Fans will love to learn more about him, Asians and immigrants can relate to his struggles, and everyone will laugh at his humor.
"I wanted my comedy to be universal."