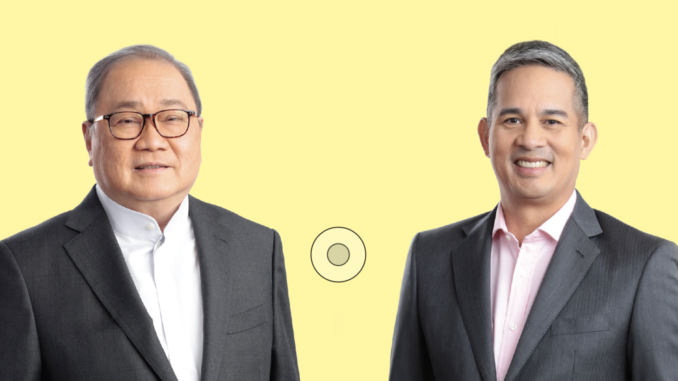 By Antonio S. Lopez
When the COVID-19 pandemic struck the Philippines in early March 2020, no company seems to have thoroughly prepared itself for the ensuing health and economic crises as PLDT, the country's telco and cellular phone colossus. PLDT is the country's largest and the only integrated telecommunications company and digital services provider.
Among Philippine companies, big and small, PLDT turned in the best performance in 2020, the year of the worst pandemic in a century and the worst economic slump in 500 years.
Revenues of the telco behemoth rose 7% to a record P181 billion in 2020, from the previous high of P169.18 billion in 2019. Profits leaped a remarkable 8% to P24.58 billion from P22.78 billion.
Net of interconnection cost, PLDT consolidated service revenues rose 9% to P171.5 billion, the highest ever and exceeding the previous record of P157.5 billion in 2019.
Data and broadband 73% of revenues
Data and broadband powered sales with P124.5 billion in revenues which swelled 18% and accounted for 72.6% of total company revenues. Mobile service revenues went up by 29%, home broadband revenues climbed 16%.
EBITDA scaled to an all-time high–P88.8 billion. EBITDA (earnings before interest, taxes and depreciation), a measure of cash flow and intrinsic profitability, grew 7%. EBITDA margin rose to over 51% in 2020, from 45% in 2018 and 52% in 2019. EBITDA, P88.8 billion, is measured as a percentage of revenue, P171.5 billion.
While two-thirds of Philippine businesses were failing or have failed, PLDT's cash hoard was yielding an amazing 51% return.
Business segments –individual, enterprise, and home revenues—all rose to all-time highs and gained valuable market share. PLDT's landline, the core telco business, was up by 4% or P1 billion to P28.1 billion.
Longest lockdown
With the pandemic, the government imposed the world's longest and strictest lockdown which resulted in the closure, in whole or in part, of 70% of businesses, the layoff of at least 8 million workers, and the loss of consumption (household spending is 70% of the economy) of P2.2 billion a day. The economy collapsed to its lowest level in 500 years, registering a record 9.5% decline in output in 2020.
The Philippines lodged more than 603,000 COVID cases with at least 12,500 deaths, the worst in the 22 countries that rim the Western Pacific region.
People and businesses worked at home, away from their offices or factories. To do that, they needed connectivity—a telephone line, cellular phones, wifi, broadband or data services. With the strongest signal and with the fastest speed, Ph standards.
The telco companies went to the rescue. And no one did it better than PLDT.
Factors for success
Alfredo S. Panlilio, chief revenue officer of PLDT and the president and CEO of its cellular subsidiary, Smart Communications, cites three factors for the company's shining successes amid the pandemic and economic crisis of the past year:
1. Our people worked hard and continued to serve our customers despite the constraints of the pandemic.
2. Our offers remained relevant across all segments—Individual, Home, and Enterprise.
3. We are powered by the fastest, widest and most reliable network.
To get a stranglehold of the market, PLDT spent money, big money—P71.9 billion in 2020 alone plus another P90 billion for 2021 in capital expenditures.
For the past ten years, from 2011 to 2020, PLDT poured P460.7 billion in capital expenditures –for equipment, machinery, buildings, towers, network expansion, other big-ticket items.
More money for capex than profits
The P460.7 billion is 80% or P204.1 billion more than the combined profits of PLDT from 2004 to 2020, of P258.6 billion. This means PLDT management has kept reinvesting profits in the business, rather than hollowing out the company to extract maximum profits and remitting the money abroad.
The Indonesia group of Anthoni Salim's First Pacific controls 26% of PLDT, NTT Docomo of Japan another 20%, John Gokongwei's JG Summit 11.23%.
After pouring P461 billion in capital investments, PLDT has built the most extensive and largest fiber infrastructure in the country—more than 429,000 kilometers long, enough to cover the distance from Aparri to Zamboanga 224.5 times.
Future-proofed
Manuel V. Pangilinan, the Wharton- educated chairman, president and CEO of PLDT, has one word to describe the company's strategy of success: Future- proofing the business. PLDT invested heavily in technology, equipment and network in a massive transformation that came in the nick of time to enable PLDT to cope with and conquer the pandemic and the economic crisis.
Today, 96% of the population is connected to the PLDT-Smart network. The company has 75.186 million subscribers, of which 72.7 million are individuals. Home subscribers number 2.39 million, plus 1.15 million international voice subscribers, of whom 240,000 are actively roaming.
That market base turned in huge revenues, P181 billion, up 7%, and huge profits, P24.58 billion, up 8%, in 2020.
Globe lags
In contrast, arch rival Globe Telecom of the Ayala Group, saw its revenues decline 2% or P2.6 billion to P146.4 billion in 2020 after hitting a record P149 billion in 2019. Globe's net profits likewise dived, from P22.3 billion to P18.6 billion, a drop of P3.7 billion or 17%.
Globe's revenue and profit decreases reflect the superiority of PLDT Smart's signals, technology, and network over that of its rivals.
Not that the Ayala group is a patsy. Despite a pandemic-induced market slump, the Ayala Corporation holding company saw its market value rise dramatically, more than double, by 116%, from P225.86 billion in March 2020 to P488.75 billion, making its owners P262.89 billion richer in less than a year.
Not to be outdone, Ayala Land, the property subsidiary, surged by 92% in market capitalization, from P286.64 billion to P550,16 billion, a gain of P263.5 billion or 92%, in 12 months.
Imagine: Your wealth increased 92% to 116% at a time when the average bank interest rate was 5% per year for corporates and inflation hovered at 2.6% annually.
Investors gobble up PLDT
Investors have voted with their cash. They have gobbled up PLDT shares. This triggered a sharp 61% rise in the price of PLDT in 12 months, from a low of P805 per share in March 2020 when the pandemic arrived, to P1,297, making its owners P106 billion richer by today. Actually, PLDT's share price rose to its highest in 52 weeks to P1,487, up 85% from its 52-week low, before correcting at current levels.
In contrast, Globe's share price rose only by 27% during the same 12-month period, from a low of P1,590 a share to P2,018, gaining its owners, principally the Ayala family and Singapore's SingTel, P57 billion in capital appreciation.
PLDT has transformed itself. Dramatically, it went digital and pioneered in 5G technology. The resulting network then smashed the competition.
Smart is the first Philippine telco to launch 5G services nationwide. It has rolled out its commercial 5G service to key cities in Visayas and Mindanao. Its 5G service began July last year in Metro Manila.
"The commercial launch of 5G underscored our commitment to bring the best digital technologies to our customers nationwide," says Panlilio.
9 million homes covered
PLDT had extended the reach of its fixed broadband service to cover some 9 million homes. Available fiber-powered ports increased to 4 million. In 2021, PLDT aims to further expand its fiber network by 125,000 kms and add 1.7 million ports.
"The rollout of 5G in more areas of the country complements the deployment of Smart's LTE network and the 429,000-km fiber infrastructure," Panlilio points out. "We now can provide customers with the widest range of powerful connectivity services."
Demand for connectivity
Increased demand for connectivity for work-from-home, online learning and streaming propelled Home to post a record 11% or P4.3 billion increase in revenues year-on-year to P41.4 billion. Data/broadband revenues now account for 80% of Home revenues. The extensive nationwide fiber rollout, along with increased installations, helped serve increasing demand.
Despite the initial restrictions in movement, PLDT Home tried to connect as many Filipino families as possible in 2020. In the first quarter 2020, before the lockdowns, monthly installations averaged around 42,000. That improved to an average of 75,500 for September – December. In 2021, the PLDT Home Team is aiming to hit over 100,000 monthly average installations.
Unprecedented demand for home broadband
Last year was crucial for the PLDT Home business. The lockdowns unleashed an unprecedented demand for home broadband services. PLDT rolled out three major programs to help Filipinos rediscover what home meant in the new normal.
PLDT's sterling performance amid the worst pandemic in 100 years and the worst recession in more than 500 years demonstrates the resilience, stability, and long-term viability of the company's business model. It also shows how good is the management under the tandem of CEO Manny Pangilinan (MVP) and Chief Revenue Officer Al Panlilio.
PLDT overcame COVID-19 challenges with its relentless network buildout and delivery of superior customer experience, says Panlilio.
Some PLDT customers may not agree with "superior customer experience" but nearly all will now agree that PLDT remains a tremendously profitable business. In fairness to PLDT, Ookla recognized PLDT and Smart as the fastest fixed and mobile networks in the Philippines during 2020.
The late taipan John Gokongwei Jr. had the foresight to maneuver to acquire majority control of PLDT in 2002 from the Indonesian Salim group. But Wharton-educated Pangilinan had an equally savvy foresight to thwart Gokongwei's takeover.
MVP then uncorked an aggressive expansion program that has made PLDT what it is today—the crown jewel and cash cow of the Salim group's First Pacific Ltd of Hong Kong. Today, MVP is firmly entrenched, backed by the the Salim group's First Pacific, NTT-Docomo of Japan and 11.3% investment of the Gokongwei family.
"We are the leading and most diversified telecommunications group in the Philippines. In the midst of massive technology changes, we remain focused on our commitment to serve the nation and deliver the best communications and digital solutions to Filipinos," said First Pacific of its Philippine telco property.
Enthused Pangilinan with the 2020 PLDT results:
"Our key learnings from the pandemic can be summed up in two words: Transform and Perform. We have endeavored to keep PLDT at the forefront of digital changes, and we are enabling other companies to similarly adopt the digital mode of doing business. Part of PLDT's success during the pandemic lies in the perseverance of our people in keeping the business going despite the lockdown. Once restrictions were eased, the network buildout recommenced with an accelerated pace. The repairs and installs of our Home business also continued apace in the second half of this year."
MVP added: "We are indebted to our sales frontliners who ensured that we were able to keep our services available to our subscribers and their communities, and are similarly grateful to our partner retailers. Meanwhile, we have also enabled the shift towards online payments and other forms of cashless payment systems that could be deployed to lessen the contact between our people, our staff and the customers."
Smart marketing has paid off for both PLDT and Smart.
READ FULL ARTICLE HERE: