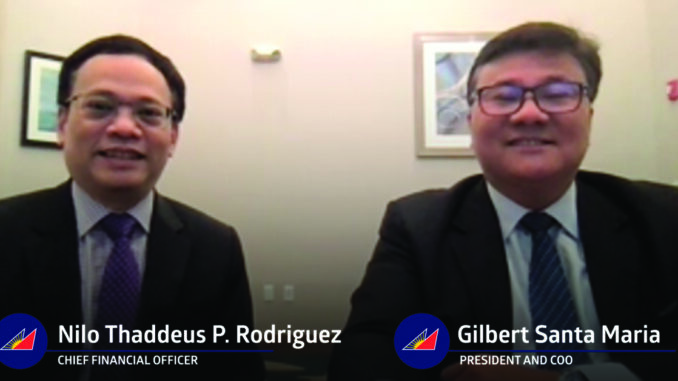 (On Sept. 6, 2021, Philippine Airlines President and PAL COO Gilbert Santa Maria (GSM) and PAL Chief Financial Officer Nilo Thaddeus Rodriguez (NTR) gave a press briefing on the carrier's bankruptcy declaration and rehabilitation.  Here are excerpts from the conference moderated by Cielo Villaluna)
Will fleet reduction lead to job cuts?
GSM: No, we're already done with the job cuts last March in the spring and so in anticipation of this exercise of CH.11 filing, we already reduced our head count.
We do not anticipate additional job cuts with the caveat that while the timing of CH.11 was driven by the legal requirements and the requirements we had to complete in order to be able to bring the entire plan before a judge in New York.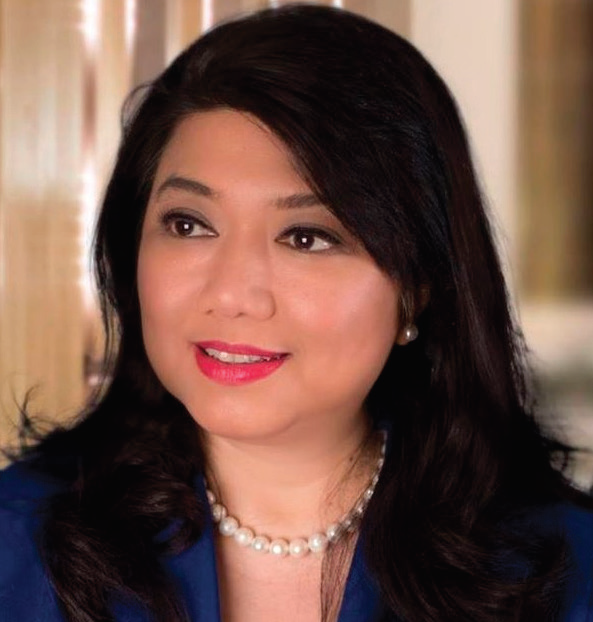 The reality of the pandemic is still on us and the only caveat to my statement that we will have no longer additional job cuts is we hope that the pandemic does not become worst and we can actually recover.
Was PAL aggressive enough in securing govt support?
GSM: We did receive a great deal of government support, right?
We would not be still alive if we did not have direct support from the government in the form of purchase charters, all the repatriations and sweepers bringing Filipinos home from all over the corners of the world as well as bringing the vaccines in and out, flying Filipinos from Manila to their home provinces.
All of that is continuing today and all those are paid charters. These are services we provided to the government and we give them a good price and the government basically gives the business to us. That business has kept us alive. Kept us alive through the depths of the early pandemic and as the commercial flights resumed, continue to keep us alive.
So we did receive the government support. We also received some support in the form of the "Bayanihan II" Act provisions that enabled discounts or rebates to our aerodrome fees and we received approximately US$4 million of that.
We did not, however, receive any direct financial assistance from the government in the form of credit lines or handouts. That's taxpayer's money, I'm sure there were much better uses to put those money to.
NTR: I just also want to add that recently both the MIAA and CAAP had also passed resolutions to further suspend or provide support by suspending payments of aeronautical charges for the rest of 2021. That has come for this year as further support.
Will C11 have an effect on passengers?
GSM: There should not be any impact to our passengers. From the filing itself it will actually assure the passengers that booking that you have made in the next few months are going to be honored.
Well again subject to the actual restrictions that the government will continue to require because of the continuing pandemic.
But this actually relieves our passengers. I'd like to add this as well, that we've paid out more 90% of the refunds. Well over US$400 million in refunds.
I think I'm undercounting. Nilo will have correct numbers. And we only have a fraction of the refunds left.
But we do have, you know, we have technical problems with some people whose refunds were filed very early and who have not yet been paid so we are resolving those now and managing our processes to make sure that those are taken care of. But our passengers will fly, if they want refunds, they will get refunded.
---
What are the next steps in the process?
NTR: So the next step for us is as soon as we complete what we call the first day hearings in the US that's going to happen on Thursday (Sept 9) right there then court order will be used now for us to file locally a recognition hearing under the FRIA law. So that's what going to happen next.
In terms of the rehabilitation, that's why we selected or strategized to go through a pre-arranged process , this allows PAL to actually stay in the rehabilitation in the shortest possible time and we expect to emerge and get our plan approved by the court within this year. That's the target.
GSM: The pre-arranged process is unique because it typically use the CH.11 process because of its stay order that prevents the seizure of assets. We did not do that. We started negotiating with vendors and creditors a year ago.
NTR: Yes. A year ago exactly when we launched this formally
GSM: And we've been negotiating with them in good faith ever since and we have extracted concessions from them and you know we've basically reassured them of our survival now that we are filing.
And because it's pre-arranged, we have almost exactly 92% of value signed and supported and restructuring support agreements about 98% in terms of count. Is that right?
NTR: Yes. So we expect by the time that the whole process or at least the first part of this process is over, we would have maybe majority if not 100% support of our creditors.
GSM: This is unusual for aviation. So we don't anticipate staying in the CH11 process for very long.
Why did it take this long to complete or to file the Chapter 11?
GSM: This is a fairly complex, difficult process. While we went into it voluntarily, and evaluated all options, including the option of filing in the Philippines, which will require us to file a parallel process under the English Law, I call the English scheme, and also require us to file Chapter 15 for recognition in the US.
We selected Chapter 11, and then a year ago started negotiating. And those negotiations were difficult and intense.
Because you can imagine, the creditors wanted to ensure that the assets they own, the aircraft, remain in good shape, that the assets still have value if they have to take them back.
At the same time, we have to reassure them, that we are very likely to continue to survive. We have a competitive position and a business plan—during the pandemic, through the pandemic, exiting the pandemic over five years—was robust enough to survive the likely challenges that are going to emerge.
So this process negotiating with the creditors, took a good deal of time. Can you imagine, they have their lawyers, every single one of them bilateral negotiation and it was Nilo's team, our advisers and lawyers, who will handle the negotiations for us.
In parallel, at the same time, we are also arranging DIP financing and the DIP financing, is a process that PAL went out and basically sought investors who are willing to back PAL in the form of debt, as we went through the Chapter 11 process.
And in that process we are very lucky to have Dr. Lucio C. Tan, our Chairman and CEO, who wanted to continue to support PAL. And so, the DIP financing process, requires great deal of paper work. Requires legal process as well. It is not entirely a process that would be debt.
At the end of the Ch.11 process, the DIP financing, the $505 million mentioned, will be converted partially into equity and partially into unsecured long term debt. Some of the money of the $505 million, were raised through Philippine banks, commercial banks, on private terms, then on lent to PAL. So both this process took a while.
At the same time, there is a third parallel process of which is restructuring the airline. And you saw the results of that last spring, when we have to let 2,300 people go. But that whole preparatory process, took months to accomplish, and at the same time after that, we continue to upgrade the systems, we continue to upgrade our transactions system Amadeus.
We are upgrading our website, and our apps as we speak, in order for us to be able to better serve our Filipino customers. All of this were happening in parallel because this are essential elements of our recovery plan.
NTR: To add, we were talking to 40 counterparties and keeping, and all of these happening consensually. Including keeping the airports, fuel suppliers, vendors at bay and saying that we are continuing to fly and continue to operate. So putting that all together and aligning them together, really took some time.
GSM: Airlines that went into the Ch.11 process on a free-fall basis, not pre-arranged, stayed in the process for as long as 27 months. And the quickest one was probably 9 months.
On the aircraft orders, in the past years, PAL had signed purchases deals for new aircraft, particularly the more fuel-efficient aircraft. What will happen to these orders? How many aircraft and what type of aircraft will be affected by cancellations or delays in deliveries?
NTR: As part of the restructuring, and based on the view of our Strategy and Planning team, and everybody else in PAL, on how this recovery will shape up, the industry and PAL in particular, we are looking at a five- year horizon from 2020. We expect that getting back to 2019 might go beyond 2025. And accordingly, part of the restructuring, looked at the type of fleet that we will need till that point in time. That basically affected the 13 narrow-body aircraft from Airbus that was supposed to be delivered within the next 5 years.
We were able to get the support of Airbus, to basically postpone those deliveries and give us the option to cancel some of those aircraft beyond 2026 to 2030. That basically, is when those new aircraft would be aligned to come in to the PAL fleet depending on how this recovery shapes up
GSM: That was part of the negotiation, so the pre-delivery payments, value have to be retained. We basically negotiated very well with Airbus. They walked away happy. We walked away happy. And the outcome is quite good for PAL.
Re the $150 million, who are the new investors providing that financing? Are those money also convertible to shares? If yes, what will be the impact on the ownership of PAL moving forward?
NTR: We are still at the final phase of that effort to raise that we call our Exit Facility, that will be made available to us upon emergence from the Ch.11 process. That is basically a secured facility, secured by PAL own aircraft and our Mabuhay Miles program. I would think this is the first time, or one of the very few, rare occasions, a mileage loyalty program would be part of the collateral for this facility. This will be only made available to us upon emergence from Ch. 11.
GSM: So the exit financing raised, was actually done in the open by our adviser Seabury, and they invited 180 investors. These potential investors have taken a look at it. There was general interest to continuing support to PAL. It is not convertible it is a secured facility.
In respect to the exit from the Ch.11 process, when you say that you expect a court approval within the year, by the end of this year? Does that also mark the exit from the Ch.11 process? When do you expect to complete the whole process?
GSM: Before the end of the year.
NTR: Yes.
GSM: Before the end of the year. The last time that PAL went through a rehabilitation, it took 7 or 8 years, for the Philippines to leave the receivership program. That was the then practice.
That is no longer going to be necessary by filing under Ch.11. So once we exit, before the end of the year, we are done. We will have a lighter balance sheet. We will have new capital, and our cost structure will be a lot lighter. So we will be done before the end of the year.
NTR: Basically, the court will have to approve a plan of reorganization. And in this plan, it contains PAL's recovery plan, all the restructuring support agreements that our creditors, 92% of them have signed. That's what's going to be approved by the court sometime in the next few months. Then PAL, will be able to exit or emerge from the Ch.11 process.
GSM: The court has to approve a number of different things. The first day of motion that will happen this week, a court hearing, will basically validate the fundamental basis for us filing Ch.11. One of the requirements after that, is for us, for the court to approve the DIP financing that they've already lend up.
The court will be interactive in this process. It is not touch them once, and touch them at the end. This will be under the supervision of a US trustee and because we have over 90% of our creditors already with written support for this process, the prospect of a drawn out unsecured creditors committee, a battle which normally happens in CH.11, that prospect for that is less likely. Much, much, less likely.
So we don't anticipate the court has to manage a bunch of creditors fighting over scraps. That is not going to happen. Everybody has already agreed. What we are going to do, how are we going to do it. Then there is a statutory period for different steps, that will require notification of everyone, including our employees, current vendors, suppliers, etc. Once those steps are over, and when the restructuring plan is put to a vote, by the court. And the vote comes in, we anticipate it should be 100%, we hope. All we (have) is 2/3, but once that is completed, the judge will gavel it and we will exit.
NTR: You will be able to follow this through our microsite. The thing about this process, every key document, petition that has been approved by the court will have to be posted. As decisions are made the court along the process.
GSM: The microsite is already up, and so you'll be able to track up. Because it is a US process, the level of transparency is very high Based on the information provided last Saturday, there will be an infusion of US$505 million of new debt and equity funding for liquidity during recovery. Can you give us more details about your plans for proceeds for this financing?"
NTR: Some part of it goes to the agreements that we have executed with our creditors. Part of the funding will be used to pay catch-up payments on what we owe them, or what we have negotiated with them, in terms of fulfilling those restructuring support agreements. Some will go to the liquidity requirements of our operations during this period and beyond. So those basically are what the funding will be used for.
Because, since this process will be rather short, from the normal, traditional Ch.11 process, then the liquidity will be really required as PAL embarks on its continuing recovery and continue to operate specially once we emerge from Ch.11.
GSM: The $505 million is a DIP facility. So there are two facilities in there, one tranche will convert to equity, and another tranche will convert into debt, unsecured long-term debt. Both of those basically, will be approved early in the process.
So one part of the process, is the amount of cash we are putting on the table to pay our arrears and forbearance. We have not been paying our lessors since last year. So we are paying them part of that, pay in principle the banks, and Nilo described it, we need to continue operating, buying fuel, etc.
What's the projection or how long will it take for you to go back to your original or current size of the business?
GSM: Let me call Dexter Lee to answer that question. To give you some specifics.
Dexter Lee (DL) (Dexter is SVP for Strategy and Planning)
We don't foresee demand coming back to pre-pandemic levels until 2024-2025. And at that point in time, we don't believe we will be at what our size was. More than $3 billion in revenue by 2025. We expect to reach those numbers closer to the back half of the decade. We do have significant plans in terms of adding capacity as demand recovers as well as currently looking at routes that we will want to serve. Both existing routes, pre-pandemic and new routes.