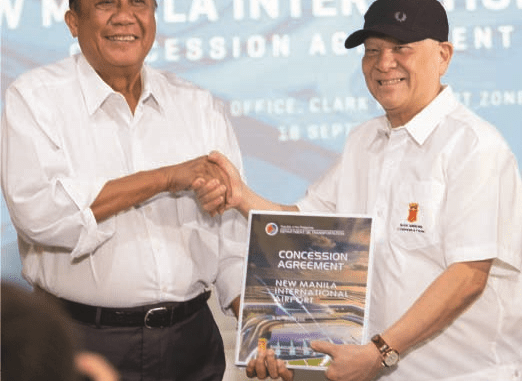 For 2019, Ramon S. Ang is BizNewsAsia's Man of the Year.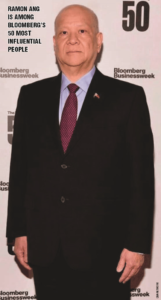 RSA is the vice chairman, president and chief operating officer of the San Miguel Corp., the country's largest corporation with estimated 2019 revenues of P1.1 trillion, up from P1.024 trillion in 2018.
In 2019, RSA hit all the right buttons and made the right moves to scale up SMC's operations and projects.
Ramon keeps starting up and expanding businesses to create employment, attract foreign investments, modernize the economy, alleviate poverty, and make the country better, if not simply great. "I love this country," he says.
This January 2020, Ang will break ground for San Miguel's P735.6 billion New Manila International Airport (NMIA) in Bulakan town, Bulacan province. It will have four runways, three terminals, and eight taxiways to service up to 100 million passengers a year.
On Sept. 18, 2019, the Department of Transportation (DOTr) gave SMC the notice to proceed (NTP) – the final step in the regulatory approval process.
Despite its gargantuan cost, the NMIA will not involve a single centavo of taxpayers' money and carries no sovereign guarantees, unlike past and current private sector projects which are guaranteed to make a profit and rescue by government in case of debt default.
RSA had to personally appear before President Duterte and his economic managers to assure them San Miguel was given no more incentives than those given other private sector projects.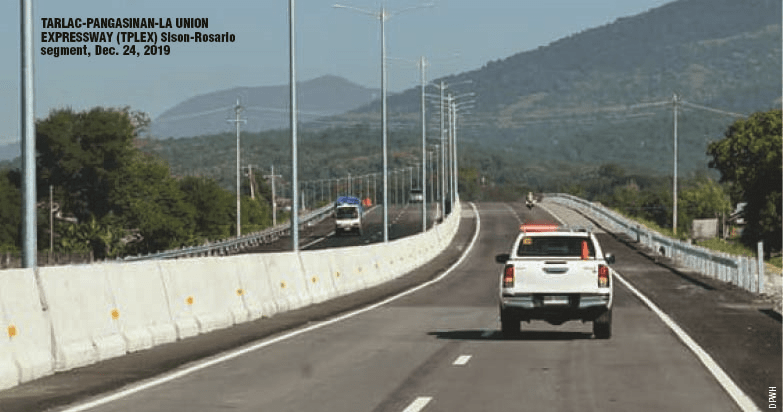 NMIA is the country's largest infrastructure project. It will remake the country, to use Bloomberg's own words. When completed in six years, the Bulacan airport will entice up to 30 million tourists, create 40 million jobs, and contribute, in my estimate at least 1% of the country's output of goods and services or GDP which hits 25 trillion in six years.
The biggest names in world business want to joint the airport project, including Japan Bank for International Cooperation (JBIC) president Tadashi Maeda, Fiat Chrysler Automobiles chairman John Elkann, Robert Kwok of Malaysia, and global sovereign funds.
Bloomberg has named Ramon Ang in the world's 50 most influential people, the first Filipino in the coveted list of people who defined 2019. The business magazine cited RSA for winning the bid to acquire (for $2.1 billion) the country's largest cement maker, which will help SMC build its $14.4 billion airport. Bloomberg said Ang is remaking his country.
Among those in the Bloomberg 50 are Denmark's youngest PM, Mette Frederiksen, the Hong Kong protesters; PM Jacinda Ardern of New Zealand; Kevin Mayer, chair of Disney Direct to Consumer and International; Doug McMillon, CEO fo Walmart; Kevin Feige, president, Marvel Studios; Mortimer Buckley, CEO of Vaguard Group, Inc.; Ann Sarnoff, CEO, Warner Bros.; David Marcus, co-cresator, Libra, Facebook, Inc.; Vicki Hollub, CEO, Occidental Petroleum which bought Anadarko Petroleum for $55 billion; Jeff Zucker, chair, Warner Media News and Sports, and president, CNN; Ritesh Agarwal, CEO, Oyo Rooms, the No. 1 hotel operator; Shari Redstone, vice chair, CBS and Viacom Corp.; and Greta Thunberg, climate activist.
RSA re-engineered SMC into what it is today—a nimble, green, colossal, hugely profitable money-spinner with No. 1 position in at least eight industry areas – beer (San Miguel Brewery), food (San Miguel Pure Foods), packaging (San Miguel Packaging Group), power generation (SMC Global Power Holdings), fuel and oil (Petron Corp.), infrastructure (SMC Infrastructure), fun to drive premium cars (BMW), and cement (Northern Cement).
About 60% of San Miguel's business, revenues, and profits is the handiwork of RSA.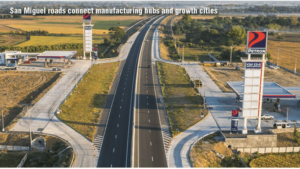 Fifteen years ago, if not less, San Miguel was absent or not even a force to reckon with in five major businesses – fuel and oil, power generation, infrastructure, cement, and luxury cars. About 60% of SMC's business today was created by RSA.
In 2008, SMC had revenues of only P168 billion. By end-2018, revenues had ballooned to a record P1,024 billion (P1.024 trillion), a six-fold or a 509% increase in 10 years or a 50.9% rise every year.
In 2008, SMC had a net income of only P20.1 billion. By 2018, profits had levelled at P48.6 billion, up 142%. If reckoned from 2007's P8.4 billion net income, the rise in profitability has been more dramatic, to P48.6 billion, a whopping increase of 479%, or a dizzying 43.5% gain in profits per year.
Ang became SMC vice chairman in January 1999 and president and chief operating officer on March 6, 2002.
Half Chinese and a mechanical engineer by training, Ang is a low-key executive who shuns stiff suits and ties, except when attending board meetings and negotiating with partners and bankers.
Often, he reports for work in simple shirt or t-shirts and wearing only slippers. Humble of manners, he disdains antagonizing people and firing subalterns.
Ang learned the rudiments of business at age eight when he began helping his father in his auto parts and machinery surplus businesses.
At 13, RSA built up his business using only a telephone directory. Clients would walk into their Abad Santos, Tondo shop or call up asking if a particular part was available.
Ramon would jot down the part number or description of the item and then rifle thru the pages of the phone book to get a quotation from other suppliers. Then he would get back to the customer and quote a price, adding an infinitesimal margin.
Eventually, the teener made his first million importing and reconditioning heavy equipment.
In 2008, RSA decided to remake San Miguel and launched its largest expansion and diversification program.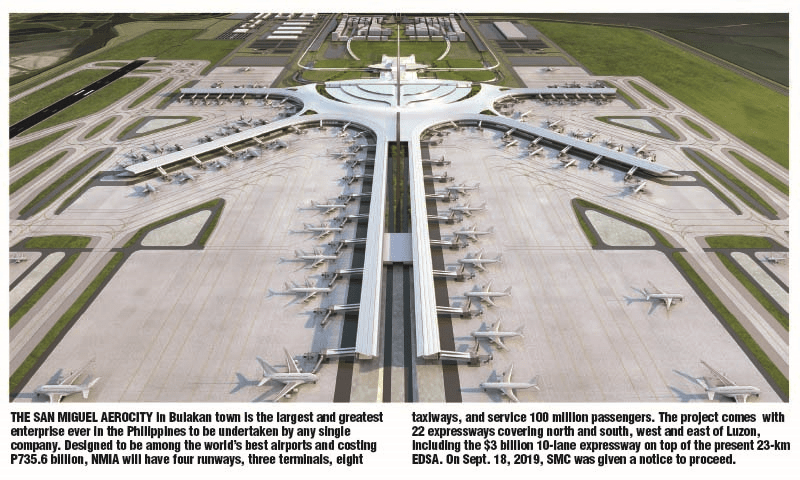 From 2008 to 2015, San Miguel bought four of Luzon's biggest power plants; acquired rights to and developed the Tarlac-Pangasinan-La Union Expressway (TPLEx) that connects Manila to the far north; bought and five years later sold at a huge profit of $2 billion, a 32.8% of electricity monopoly retailer Meralco; became majority owner of Petron Corp. which has the largest network of gas stations in the Philippines; bought Exxon-Mobil's refinery and 600 service stations in Malaysia; built three expressways to NAIA; acquired and later sold at a small profit control of Philippine Airlines; acquired La Pacita biscuits, and begins the Skyway connector road from Magallanes to Balintawak.