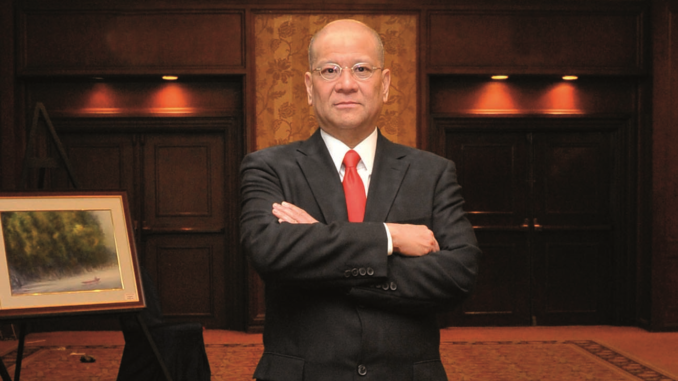 Business tycoon Ramon Ang downplayed the negative impact of the enhanced community quarantine on businesses, saying he'll "choose life over money."
"At this point, what is more important are lives, not money," Ang said in an interview with CNN Philippines. "We can make money again but life, once you lose it, it's gone forever. So between life and money, I'd choose life."
The San Miguel Corp. president and chief operating officer said he supports the extension of the enhanced community quarantine if that means saving more lives from COVID-19.
"We have to be sure that when we're going to lift it on April 15, we have already flattened the curve," he said, adding that if it were up to him, he would "lift [the quarantine] at least by the end of April or May 15."
A lawmaker has earlier proposed to extend the Luzon-wide quarantine, arguing that the Philippines is still grappling with the health crisis. The health department has so far recorded 2,311 confirmed COVID-19 cases. Of these, 96 have died, while 50 people have recovered.
Initiatives in response to COVID-19
For its part, SMC has launched a number of initiatives to assist those affected by the pandemic. This includes a P181-million worth of food donations to poor communities.
The corporation also has earlier earmarked P500-million to purchase personal protective equipment for health workers on the frontlines.
Ang said they have already coordinated with the Department of Trade and Industry in sourcing PPE from local manufacturers.
"Most of these are going to be manufactured in the Philippines — in Clark, Subic, all these export processing zones," he said.
"I think we should be able to quickly give away these safety equipment because it's locally-manufactured," he added.
SMC has also donated over 100,000 liters of free alcohol to hospitals, local government units, and the police.
Ang had earlier called on other businesses to likewise utilize their resources to assist COVID-19 frontliners.
"We also invite other businesses to join us in this initiative and work together to support our selfless health care workers on the front lines of this crisis," he said. "We are all in this together."
— CNN Philippines, April 1, 2020