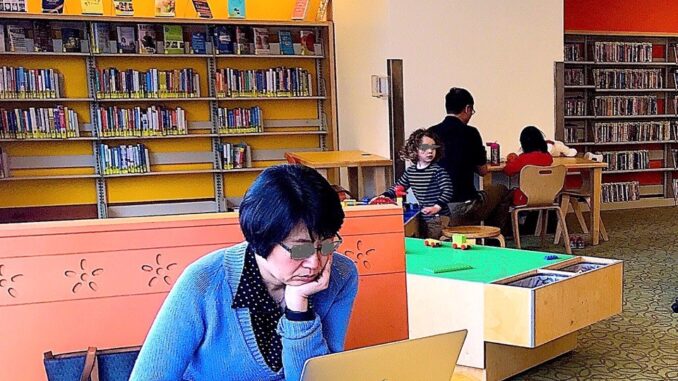 To spur innovation, Silicon Valley values collaboration and social interactions. Not anymore. To avoid the spread of COVID-19, SV told its workers, students, and residents to stay home until further notice.
On March 11, the World Health Organization declared the coronavirus disease 2019 a pandemic. Two days later, US President Trump declared a national emergency for nationwide emergency operations and virus testing.
The US was first hit by COVID-19 on January 21, 2020 in Seattle, Washington, headquarters to Amazon, Starbucks, and nearby Microsoft and Nintendo.
By February 29, Washington reported the first US death which prompted a declaration of a state of emergency. It used to have the most COVID-19 US cases of over 1,376 and the most deaths at 77.
But now New York has the most US cases with over 8,200—a jump from 500 in early March because it was slow to enforce social distancing and business closures.
Some 708 mi (1,350 km) away, California ranks third with over 1,006 COVID-19 cases and 19 deaths. On March 4, California declared a state of emergency. So did 12 infected states.
To avoid COVID-19 infection, health officials urged businesses to enact measures to run businesses with only essential personnel on-site, allow work from home, stagger shifts to ease commuter congestion on public transportation, cancel large gatherings, restrict travel, maintain distance, and plan for an outbreak.
"​Businesses should plan for ways to enhance surface cleaning, address absenteeism and, whenever possible, replace in-person meetings with video or telephone conferences and increase teleworking options." (US Center for Disease Control)
IT go home
On February 25, a Facebook contractor in Seattle was positive for COVID-19. CEO Mark Zuckerberg promptly cancelled its annual Game Developers Conference in May and pulled out of all public events.
Last year, FB's conference had the highest attendance of 29,000. After the outbreak, major attendees cancelled: Sony, Electronic Arts, Kojima Productions, and Microsoft's Game Stack.
By March 5, FB closed its Seattle office with 5,000 to WFH. Shortly, an Amazon employee tested positive so its 50,000 workers were sent to WFH. Same with Microsoft's 54,000 Seattle workers and Nintendo's Seattle and California workers.
Twitter closed its Seattle office for a deep clean and told its global workforce of 5,000 to WFH. CEO Jack Dorsey, along with FB and TikTok, pulled out of the SXSW conference, a film & music festival on March 16 which draws 17,000.
California's Silicon Valley is home to Apple, Google, Facebook, HP, and Netflix who adopted social distancing mandates.
Google asked all its Seattle and California workers to WFH and not bring visitors to the office. So did Nvidia, a leading chip maker based in Santa Clara.
Facebook, which boasts one of the largest open office plans, told its workers to stay home and avoid in-person meetings. It cancelled employee shuttles, closed food self-service and gyms, and restricted visitors.
On March 10, two attendees of a cybersecurity conference held on February 24, were positive for COVID-19. This was held in San Francisco with 40,000 attendees.
A NASA employee in the SV Ames Research Center also tested positive. Though his exposure was likely limited, "out of an abundance of caution" the center is on "mandatory telework status with restricted access until further notice."
On March 13, Apple closed all its retail stores outside of China and moved its global workforce to WFH. All sites are deep cleaned with health screenings and temperature checks.
"[T]he most effective way to minimize risk of the virus's transmission is to reduce density and maximize social distance," said Apple.
"All of our hourly workers will continue to receive pay in alignment with business as usual operations. We have expanded our leave policies to accommodate personal or family health circumstances created by COVID-19 — including recovering from an illness, caring for a sick loved one, mandatory quarantining, or childcare challenges due to school closures," said Apple.
Stay out of school
Stanford University was the first to send students home and offer online classes and exams after a confirmed case on March 6. It cleared out its campus and offices, cancelled large events and overseas travel, and sent workers to WFH indefinitely.
University of California Berkeley cancelled all classes and events. Other UC schools like San Diego and Los Angeles moved to online classes through April 10.
Not all schools closed quickly. San Jose State University president moved her university address online. Students protested her self-quarantine when they were still required to come to classes.
In Cupertino, home to Apple, schools initially remained open with extreme precautions to educate children on hygiene. Elementary students wash their hands six times daily on schedule and sit at arm's length during meals and classes.
When Santa Clara county had its first COVID-19 death on March 10, it immediately banned all gatherings over 1,000 people.
By Friday the 13th, it had its second death so SCC banned gatherings of over 100 with a restricted ban on 35-100 people.
This prompted all district public schools with 10,000 students to close until April 10. Nearby Fremont with 18,000 students, closed for three weeks. Daycares and preschools also closed throughout the Bay Area. All classes will be done online.
In response to the COVID-19 school closures, Comcast, a leading US telecom provider, offered free wi-fi hotspots nationwide to allow students to study online and parents to WFH.
Be antisocial for now
When public gatherings of over 250 were first banned, Stephen Curry's NBA team, the Golden State Warriors in San Francisco was the first to agree to play without fans. But shortly, after an NBA player tested positive, all professional sports were cancelled anyway.
On March 17, Silicon Valley and the surrounding Bay Area were ordered to shelter in their homes for the next three weeks, except for essential business and needs. Violators can be fined or imprisoned.
With the ban, high school trips, sports, and events like the junior prom are cancelled. It's uncertain if graduation ceremonies will be held in June. While the SAT, a nationwide college exam, is cancelled for May.
In San Jose, a firefighter, some policemen, and three airport employees are positive for COVID-19. They likely exposed over 10,000 on the job, unaware they were infectious. Flights are slashed in half and many airline and airport workers lost jobs.
Doctor's offices are closed and many practices offer online video diagnoses.
Throughout the Bay Area, retailers and restaurants slashed their profits by 90%. Restaurants and bars can only offer take out. Some rely on food delivery services to keep afloat. Many businesses closed for good.
All shows, movies, and theaters are cancelled. Community centers, libraries, museums, and churches are closed. Major retailers like Nike are closed . But groceries, pharmacies, and department stores like Target are open.
With rising cases throughout the US, CDC urged the whole US to ban public gatherings of over 50.
By March 19, California was ordered to stay home except for essential work, groceries, medicine, and exercise.
In other states and countries, residents are encouraged to stay home but many continue to go to work. Wage earners, afraid to lose their jobs, come in even if they seem to exhibit flu symptoms which likely expose others.
Silicon Valley's trillion dollar titans Apple, Google, and Amazon make it their business to track trends and disrupt the norm. They are leaders that businesses try to emulate. Even before official orders, they shut down offices to work from home and ride out COVID-19. Other businesses should heed their example and stay home.
A virus cannot travel if there's no one it can transmit to. Profits are not worth the cost of a pandemic.
—-You can write me on Instagram @IvyDigest, ivydigest@gmail.com