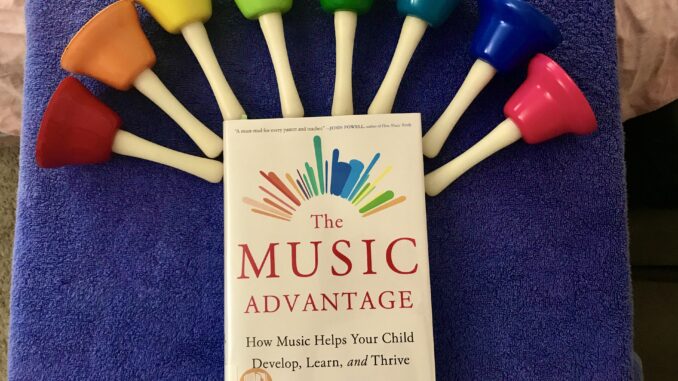 By Anita Collins, PhD
Hardcover, 266 pages, 2021.
Tarcher Perigee (Penguin Random House)
It's well established that music makes you smarter and more successful. Most famous scientists, inventors, and Nobel Prize winners play an instrument.
Anita gives the scientific basis for music's impact in your life—as early as infancy up to adulthood. She is a multi-awarded educator, researcher, and science writer.
"Sound is food for the brain."
Sound and music are precursors to learning language, reading, bonding with others, and organizing mental data. That's why singing to your baby is so critical to their development.
For further enrichment, students and adults can learn to play music because it has so many benefits that spill into every facet of your life.
When you listen to music, your brain breaks down each note, rhythm, and volume as it processes the whole sound or song. It's harder for the brain if there are competing or multiple sounds at the same time. That's why music strengthens memory, focus, stamina, self-control, and persistence— all necessary for high grades, career success, and lifelong achievement.
Learning music helps kids read, self-regulate, build confidence, maintain balance, get high grades, become leaders, and boost their brains.
The discipline of learning a musical instrument makes mistakes inevitable. Players know they start from ignorance and become better if they practice more. This hones a child's patience, resilience, and grace because Musicians know that true mastery only comes from consistent practice and perseverance.
It's never too late to listen to music or play an instrument to reap its benefits.