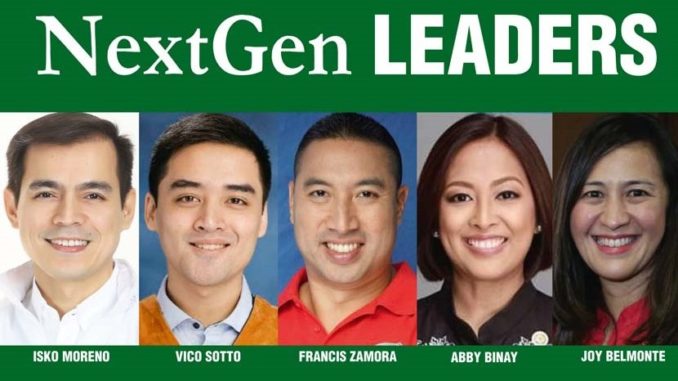 Five lessons from the May 13, 2019 Senate, congressional and local elections:
One, the nation is looking for young leaders. They are below 50, educated, competent, hardworking, dedicated to the people, with a measure of moral moorings, with a vision of what they can contribute to governance and the welfare of the people. They won with commanding and overwhelming mandate in their respective constituencies from voters whose average age is 24.
Two, people are fed up with corruption.
Three, President Duterte is immensely popular.
Four, Filipinos are getting tired with political dynasties and want them (the unwanted ones) eliminated from the face of Philippine politics.
Five, the pool of possible presidents in the next presidential election (2022) is very limited and not exactly the best of the race.
Thrones demolished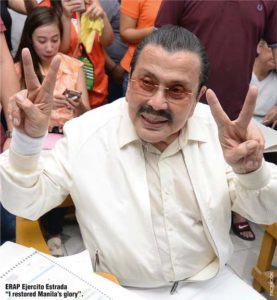 Among the dynasties that lost the Game of Thrones– the Estrada family (which lost two senatorial fights, two mayoralty races, and one gubernatorial slot), the Jojo Binay family (the patriarch lost a congressional rate to a virtual unknown rival and his daughter almost did not make it as senator), and Cebu's Osmeña brothers (Tomas Osmeña, mayor for 20 years, lost finally the city mayorship while his elder brother three-term Senator Serge Osmeña III failed in his comeback bid for the second time in a row). In Dinagat Island, near Leyte, Kaka Bag-ao ended the gubernatorial reign of the religious-political dynasty of Benglen Ecleo in power since 2006.
Other formidable political houses that fell amid the tsunami of anti-dynasty votes, according to the Inquirer: the Gordons and Magsaysays of Zambales, the Javiers of Antique, the Zaragozas of Ilocos Sur, the Seares and Luna clans of Abra, the Jalosjos clan of Zamboanga del Norte and the Lobregats of Zamboanga City.
Quezon City
In Quezon City, former Ilocos warlord Vincent "Bingbong" Crisologo lost his mayoral bid to Gen X-er Joy Belmonte, 49. The daughter of long-time Quezon City Mayor and Speaker Feliciano Belmonte, Joy secured 56.2% of the vote cast for mayor, beating the aging Crisologo, 71. Her vice mayor, three-term councilor Gian Sotto, 41, and the son of Senate President Tito Sotto, easily defeated Crisologo's running mate, Jopet Sison.
In Manila, one-time street scavenger Isko Moreno, 44,  toppled Joseph Estrada, 82, and probably put an end to his  otherwise colorful and celebrated public career that began in small town San Juan in August 1969. After 18 years as San Juan mayor, Erap went on to become senator, vice president, president, and then mayor again, in Manila.   He credits his sterling career to the support of the Filipino marginalized, his role in more than 150 movies.  "I internalized their feelings and problems," said the most populist president ever.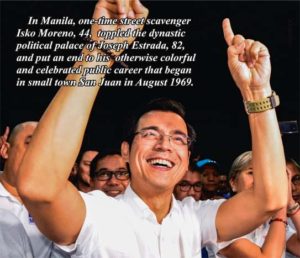 Moreno also wrote finis to the career of comebacking mayor Alfredo Lim, 89. Isko won with a commanding 50.5% (357,925) of the 707,453 votes cast for mayor, 147,812 more votes than Estrada's 210,605 (29.76%). Lim had 138,923 votes (19.63).
In Estrada's native San Juan, his granddaughter Janella Ejercito Estrada, daughter of Jinggoy Estrada, lost to Francis Zamora, 41. The son of reelected long-time Congressman Ronaldo Zamora garnered 59% of the vote. Francis vowed to cut city debts, relocate San Juan's squatters, solve its congestion and build a new business district in upscale mall Greenhills.
Elsewhere, an Estrada nephew, the flamboyant ER Ejercito, son of the late actor George Estregan, lost the gubernatorial race in Laguna for the second time in a row. ER's son, John Paul, failed to grab the mayorship of Pagsanjan, hometown of the Ejercitos in Laguna. However, ER's wife, Maita, the incumbent Pagsanjan mayor, ran and won as vice mayor.
Another Erap nephew, Gary Estrada, did not get elected vice mayor of Cainta town, east of Manila.
The Estradas though had a big winner, Jana Ejercito, daughter of Erap's younger brother Jessie. She won reelection, topping the councilors' race in San Juan.
Estrada should have had an augury of things to come in 2016. He won by only 2,000 votes over Alfredo Lim when he sought reelection in 2016. His second wife, Guia Gomez, had an even thinner mandate. She won by just 1,000 votes over Francis Zamora in 2016.
Voice of the people
Conceding his defeat a day after the election, Estrada addressed followers outside his Manga Street house in Sta. Mesa, Manila, said, "the voice of the people is the voice of God. We have to accept it. We have done our best. Thank you from the bottom of my heart." Later, in a prepared statement, the grizzled former president added, "there is life after politics." He feels proud that he leaves Manila City Hall with a record P14 billion in its coffers. Many still consider him Manila's best mayor.
In northern suburban Valenzuela City, reelectionist Rexlon "Rex" Gatchalian, 40, coasted to an easy victory, unopposed. He got 97% of the votes cast for mayor. Valenzuela is a modernizing city although it is under the stranglehold of business tycoon William Gatchalian.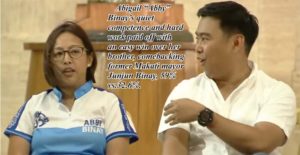 Abigail "Abby" Binay's quiet competence and hard work paid off with a two-to-one win over her brother, comebacking former Makati mayor Junjun Binay, 59% vs. 32.6%.
Amazing is the support by the people of Pasig to their new mayor, Vico Sotto, 29, who toppled the 27-year dynastic rule of the Eusebio family in Metro Manila's richest eastern suburb.
The son of celebrities Vic Sotto and Connie Reyes, the Jesuit-trained Sotto trounced the reelectionist Bobby Eusebio with 63% of the vote—209,370 vs. 121,556. Young Sotto vowed to rid Pasig of corruption and drugs, attend to the poor, and revitalize business.
Common traits
Something common about these winners: They are well-educated, competent, hardworking, dedicated to work for the people. Corruption? Well, that has yet to rear its ugly head during their stints.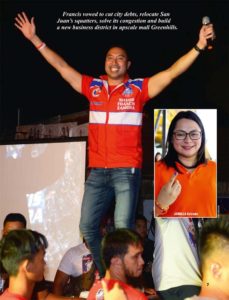 Abby Binay, 43, finished law at Ateneo and human ecology at UP. Rex Gatchalian studied political science at Georgetown, cum laude. Vico Sotto has political science and master's degrees from Ateneo.
A three-term councilor and two-term vice mayor of Manila, Isko educated himself, having gone to Pamantasan ng Lungsod ng Maynilad and for short courses at Harvard and Oxford. Francis went to La Salle where he was basketball team captain, got an MA in public administration at UP, and did entrepreneurship studies at New York University. Joy Belmonte has a social science degree from Ateneo.
These young leaders are not at all political neophytes. Isko was councilor for three terms and vice mayor of Manila for two terms before seeking election as senator in 2016 (he failed).
Joy Belmonte was QC vice mayor for nine years.
Francis Zamora was councilor for three years and vice mayor for six years. Vico Sotto was councilor of Pasig for three years before his election as mayor. Abby Binay was Makati congressman for nine years before her election as mayor in 2016.
In the Social Weather Stations survey of March 2019, "Will not be corrupt" was the No. 1 characteristic people wanted in a senator – the choice of 25% of all voters in Metro Manila and nationwide. Second was "Helps/has concern for the poor", 23% in Metro Manila and 22% nationwide. Third was "has good personal characteristics" (which is a repeat of the first two), 15% in NCR and 21% nationwide.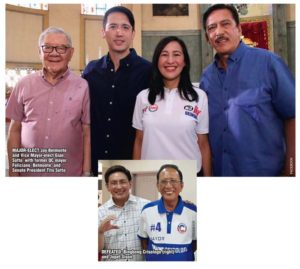 In the 2010 senatorial elections, Bong Revilla topped with 19.5 million votes or 51.15% of all votes cast for senators. No. 2 was Jinggoy Estrada, 18.92 million votes or 49.61%. Two things remarkable about Bong and Jinggoy – they were succeeding their fathers (Ramon Revilla and Joseph Estrada, respectively) as senators; and two, they were both celebrated actors (as were their fathers). This year, their celebrity magic did not work.
Bong Revilla votes
In this year's senatorial race, Revilla almost lost, ending up No. 11, with 14.624 million or 4.9 million fewer votes than the 19.5 million he chalked up in 2010. Jinggoy Estrada lost badly, ending up No. 15 with just 11.359 million votes, a whopping 7.56 million votes less than his second place winning 18.925 million votes in 2010. Why? Both senators were accused of plunder, supposedly the worst form of graft, and were jailed for it.
Another senator tainted by a father's corruption was Nancy Binay. She almost lost, managing a cliffhanger 12th place this year, with 14.5 million votes. The first time she ran for senator, Nancy placed a comfortable No. 5, with 16.81 million votes, 2.31 million more votes than her 2019 effort. In 2019, 47.29 million voted, 9.13 million more than the 38.16 million who voted in 2010, and 7.02 million more than the 40.2 million who voted in 2013.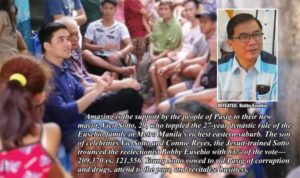 Meanwhile, with Duterte's control of both houses of Congress, the Judiciary and of course, the Executive branch, the former prosecutor of nine years and mayor of 23 years of Davao can do anything her wants, including the unthinkable, which is convert our centralized presidential system into a federal government.
Below 50
Of the 12 newly elected senators, three are below 50: reelectionist Juan Edgardo "Sonny" Angara, 46, reelectionist Nancy Binay, 46, and newcomer Christopher "Bong" Go, 44. Five of the Batch 2019 senators are above 50 but below 60—reelectionist Grace Poe, 51; comebacking Bong Revilla, 52; reelectionist Pia Cayetano, 53; reelectionist Aquilino "Koko" Pimentel III, 55, and neophyte Bato dela Rosa, 57. Three are above 60—first termer Imee Marcos, 63; comebacking Lito Lapid, 63, and reelectionist and topnotcher Cynthia Villar, 68.
The present crop of senators are a bit older than the members of old Senate of the 1960s, an unexpected outcome of the breakup of the two-party system (between the Nacionalista Party, Southeast Asia's oldest political party, and the Liberal Party) that was in vogue until the closure of Congress with martial law in 1972. From the 19th to the late 20th century, the average age of senators was about 40.