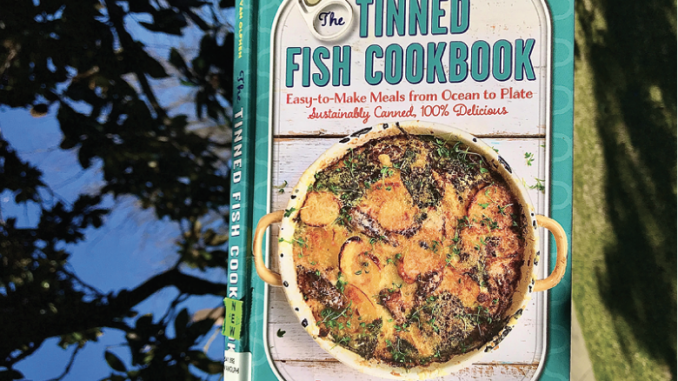 By Bart van Olphen
Hardcover, 144 pages, 2020.
The Experiment Publishing
I love canned fish with rice. You might be put off by the canning and think fresh fish is best.
"But did you know that a lot of wild fish for consumption is canned?"
Bart is a seafood chef who provides certified sustainable seafood to Europe and the US with his company Fish Tales. He seeks and supports sustainable fisheries around the world and is an ambassador for marine conservation. You can learn more at msc.org and vartvanolphen.com
His book briefly educates us on the fishing industry as he advocates for its preservation so "you can continue to enjoy the tastiest fish with a clear conscience."
"Always check to see if the fish and crustaceans carry the MSC [Marine Stewardship Council] certification label, so you know they were caught sustainably in the wild."
This Paris-trained gourmet shares 40 quick recipes for two with tinned tuna, salmon, anchovies, sardines, mackerel, herring and more. It's so easy that cooks of all ages and skills can do it.
The dishes are simple yet surprising—tuna puttanesca, salmon pizza, anchovy dumplings, sardine hummus, mackerel and potato frittata, cod liver with miso and herring.
Bart has opened my eyes to the fish tin's versatility. I have a greater appreciation for this cheap pantry staple that gives me a quick boost of healthy omega fats without the hassle. Now we can help preserve our oceans while we enjoy sustainably sourced seafood. It's as easy as opening a can.
@IvyDigest