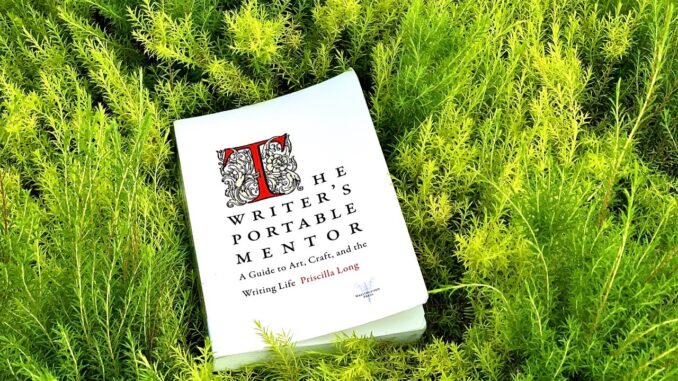 By Priscilla Long
Paperback, 349 pages, 2010.
Wallingford Press
Finally! A writing book that really improves any writing.
Long have I wanted to read this, but I started with newer books thinking they offered current wisdom. I was so wrong.
This master writer understands what strengthens the foundations of good writing and crumbles your writing blocks with prompts and examples. This is for intermediate writers who want to stand out.
Priscilla is a logophile—she loves words. She listens to them, rhymes them, collects them, and combines them on the page—like a palette. She revives our love of language and inspires us to make our mark.
Expanding on Dorothea Brande's prescription to write every day, Long says if you want to be a writer, you should write by hand for 15 minutes daily. It's the key to becoming and remaining a writer. "Any writing counts."
To be more productive, you should aim to use that 15 minutes to work on your publications. You can write your blog, articles, book chapters, assignments, story ideas, dialogue, scene, or plot.
Unlike most writing teachers who just prescribe a general formula or share their limited experience, Long explains why specific writing exercises work. She gives many examples of literary craft that illustrate each skill.
I finally understood why I need to write daily, what I need to work on, and how to make my work memorable. I am so impressed with Priscilla's effectivity that I just bought the 2018 expanded edition with new writing samples. This is a favorite that I will refer to repeatedly, for she is truly a mentor.
— Ivy Lopez