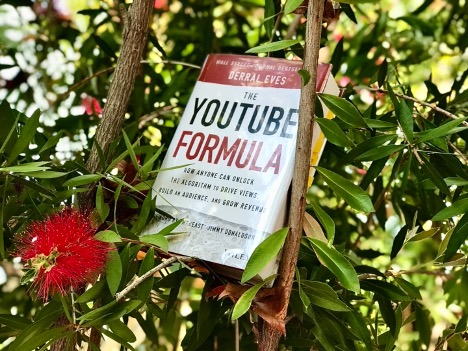 By Derral Eves
Foreword by MrBeast Jimmy Donaldson
Hardcover, 320 pages, 2021.
John Wiley & Sons
If you want to reach Gen X, Millennials, and Gen Z you need to go on YouTube.
How can you grow on YouTube in 2021?
Veteran YouTuber Derral breaks down YT's latest algorithm. He's been on YT since 2005, so he's an expert on its ever-changing algorithm and how to use it to make viral videos. You'll learn how to calculate your baseline metrics so you can measure how well your post is performing.
Derral compiles his advice on what it takes to make clickable content, retain your viewers, and get more views and subscribers—all so you can EARN.
He doesn't give shallow tips to hack the algorithm. Instead he tells you how to do your work—find your niche, study your audience, master your metrics, tweak your posts, and plan your content for long-term growth.
Study the data then cater your content.
For fans, Derral has worked with MrBeast, Brooklyn & Bailey, Studio C, and The Piano Guys.
I've read many YT and social media books but they're outdated and theoretical. Worse, they're written by so-called marketing gurus who don't have their own successful channel. So how do they know what they're talking about?!?
Though Derral IS a marketing major, what sets him apart is his prosperous practice since YT's birth. There's no other book like this on the market. What's a greater cred than living what you teach?