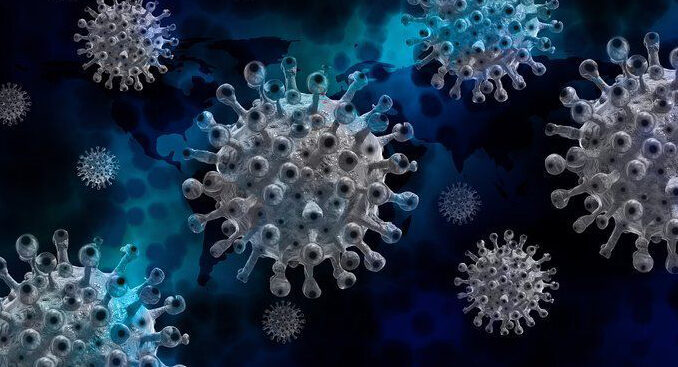 Among the 17 regions in the Philippines, Metro Manila will be the first to achieve herd immunity. This year. So confident is BenHur Abalos, the Metro Manila Development Authority (MMDA) chairman, has vowed that once the National Capital Region (NCR) is able to inoculate 70% of its adult population, any excess vaccines will be deployed to neighboring provinces –like Cavite, Rizal, Bulacan and Laguna.
As of Aug. 11, 2021, 9.866 million have been vaccinated in Metro Manila –5.869 million as first dose, and 3.996 million as second dose. NCR has been promised additional 4 million doses.
In particular, with a first dose, San Juan City has inoculated 152,460 adults or 164.4% of its target population of 92,758 (to reach herd immunity), Mandaluyong 338,338 or 115.4% of its target population of 293,259 adults, and Pateros 51,611 people or 106.5% of its 48,467 target.
A laser focus on Metro Manila is a good strategy. NCR produces 32% of the national economic output. Assuming a Gross Domestic Product (GDP) of P18 trillion, 32% is easily P5.76 trillion or a staggering P15.7 billion per day worth of value added to the economy, or P110 billion per week.
NEDA chief Karl Chua estimates that shutting down NCR for one week means a loss of P105 billion, slightly lower than my estimate of P110 billion loss in seven days. The national capital has been ordered locked down for two weeks, until August 20.
Expect a loss of P220 billion. Plus, according to Economic Planning Secretary Karl Chua, a two-week lockdown would also increase the ranks of the poor by up to 177,000 people and render 444,000 Filipinos jobless.
To me, it is senseless to let the Philippines' premier regional economy lose P220 billion just to save what? A few more hundreds of lives?
What about the lives and livelihood of the living—14 million people of Metro Manila, especially the 444,000 that would be rendered jobless?
Usually, for every 100 of COVID cases, 1.7 or less than two people will die.
OCTA, the so-called UP-based research group that is manned by two people, one a political scientist (who also conducts polls ala Pulse Asia of possible election winners) and another a mathematician (who usually goes for the extreme in his calculations), had projected a tripling of COVID cases in Metro Manila, from 1,500 on Aug. 3, 2021 to possibly 5,000 by Aug. 24, 2021.
It cites the Delta variant of COVID for making such a nasty projection and thus creating panic.
Worried or scared by the Delta variant, President Duterte in late July accordingly ordered a lockdown, for two weeks, Aug. 6 to 20, 2021.
Delta is supposedly twice more contagious than previous variants, could cause more severe illness on the unvaccinated, and also, is more deadly.
Surprisingly, on Aug. 9, the Delta or Indian variant of COVID had accounted for only 5% of total cases, with the Beta (South African) and Alpha (UK) variant still the dominant COVID cases, with 26% and 23% share, respectively, of over 9,025 samples tested by the Genome Center.
So what was the lockdown all about? Answer: Cash.
Because of the lockdown, Metro Manilans, the many who are poor, have to be given cash, P1,000 per person or P4,000 per family. Or P13 billion for 10 million people.
I am sure when Pulse Asia or OCTA conducts a pre-poll survey on who Metro Manilans want to be their president. Many will pick Sara Duterte, the president's daughter. Not Isko Moreno, who is the Manila mayor. Not Manny Pacquiao who is better known in Metro Manila than Sara.
Meanwhile, the IATF or whoever is in charge of vaccine procurement (General Galvez?) seems to have shown a particular bias for certain brands of vaccine—Sinovac, AstraZeneca, Moderna and Pfizer, in that order. Ignored are other vaccine brands.
So far, 24 million vaccines have been administered. You need to apply 70 million vaccines per dose or 140 million for two doses to reach herd immunity.
And it seems you need a third dose, or another 70 million by December this year, not to mention the need, also now, to inoculate the 18 and below kids, easily another 35 million people, because of panic over Delta.
In effect, at least 210 million doses may be needed by adult Filipinos. Available supply in the pipeline is only 22.7 million, on top of the 33.88 million doses delivered during February to July this year, for a total of 56.58 million doses.
Realistically, we are short of vaccines by easily 153 million for the country's adult population, plus another 70 million, if you include the 18 and below kids.
With Delta, vaccine supply has suddenly tightened, because of the need now for a third dose, and prices have begun to escalate.
A low-hanging fruit is the vaccine being offered from India—Covaxin. Since Delta originated from India, Covaxin, of course, is effective against the Indian variant (65% efficacy), as well as on the Alpha and Beta variants (at least 78% efficacy).
Covaxin is 93% effective against severe COVID, reducing hospitalization.
Covaxin costs only P900 per dose, 30% cheaper than Pfizer or Moderna, under old pricing, but more expensive than Sinovac. It works like the Sinovac vaccine.
Covaxin is produced by Bharat Biotech, a major Indian vaccine manufacturer. Sixteen countries have given emergency use authorization for Covaxin. They include the Philippines.
Three hundred companies in the Philippines have expressed interest to procure Covaxin, for about 3.5 million doses. Another 27 LGUs want to order 4.5 million doses.
Accordingly, India has allotted 8 million doses for the Philippines—an allocation we might lose, if we dilly-dally, just like the loss of 20 million Pfizer allocation made in July 2020.
Maybe, General Galvez should start moving and get hold of Covaxin to the Philippines. Time is of the essence.
Vaccines are the only way out of the current crisis.
You vaccinate, vaccinate, vaccinate and you open the economy, resume business, and reemploy a third of the workforce rendered jobless, perhaps permanently, by COVID.
READ FULL ARTICLE HERE: