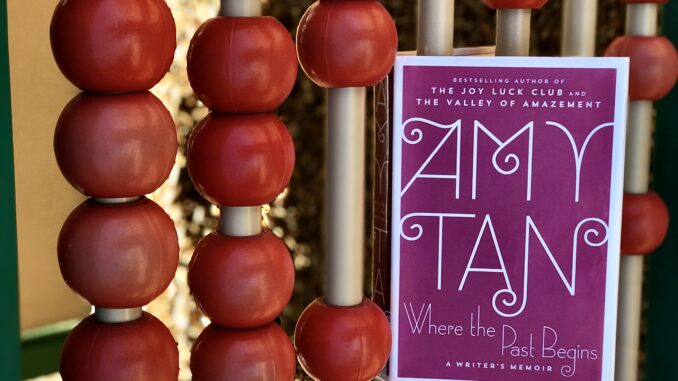 Heart-wrenching memoir by longtime bestseller and awarded author Amy Tan of "The Joy Luck Club", "The Valley of Amazement", and "The Hundred Secret Senses".
"Joy Luck Club" was a year-long NYT bestseller which gained many awards and worldwide recognition and translations. It was turned into a movie in 1993 that Amy co-wrote. It was the first US major production that had an all Asian female cast—not "Crazy Rich Asians" as many think. Till then, Asians were rarely seen in US movies and they were male action stars.
Amy retells her complicated family relationships, her suicidal tiger mom, and her Chinese American upbringing. She hated learning the piano and the endless pressure to excel.
In a rare peek into a master's process, Amy shares how she writes, where she finds inspiration, and her frustrations as a writer.
It's gripping, messy, and emotional—just like real life drama.