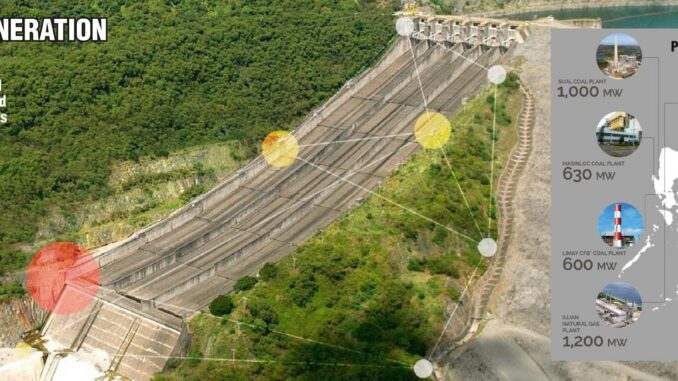 In 1890, under a grant from the Spanish colonial government, La Fabrica de Cerveza de San Miguel, the first brewery in the Philippines and Southeast Asia, was established in the old San Miguel district of Manila.
This gives San Miguel over a century of experience. In the last 100 years, San Miguel Corp. has blazed a trail in Philippine business, pioneering products and industries that remain integral to today's economy. It is now the largest private industrial company, with over 100 facilities in the Philippines and the rest of Asia (Hong Kong, China, Indonesia, Vietnam, Thailand, Malaysia Australia, and New Zealand).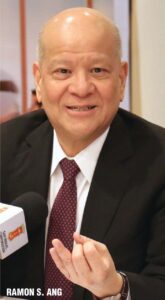 "One of the Philippines' largest and most diversified companies. One of the top Philippine conglomerates by revenues and assets," says San Miguel of itself. "Over P1 trillion in total assets. Market leader in key Philippine industries. Home to iconic brands. One of the nation's largest employers, with a direct workforce of over 24,000 employees."
Strategic partnerships
It has strategic partnerships—with major international companies such as Kirin Brewery Co., Ltd., Nihon Yamamura Glass, US-based Hormel
In the Philippines, and perhaps in Southeast Asia, SMC is unrivalled in beer, food, consumer products, packaging, tollways, fuel and oil, power generation, retail network, and in areas like cement and real estate.
San Miguel epitomizes the greatness of the Philippines and the Filipino, their legacy, their capability, their potential, their aspirations, their future.
The company says where San Miguel set down roots, regional centers grew, bringing jobs, growth, and development.
Infrastructure
San Miguel Infrastructure manages, operates, and develops the country's largest network of major infrastructure assets, including toll roads, mass rail systems, an airport, the proposed New Manila International Airport, and a bulk water utility.
SMC also holds investments in companies with long-term concessions to major infrastructure assets in the Philippines, and manages and operates the largest network of tollroads in Luzon.
Under the presidency of Ramon Ang, by 2008, San Miguel was ready to blaze another trail—this time, by participating in key industries critical to a rapidly developing Philippine economy.
Corporate vision
Today, San Miguel leads in industries that are the backbone of our country's development, providing essential services that meet genuine, basic needs. The conglomerate redefined its vision, and it is:
"Guided by a strong sense of social, environmental, and economic responsibility, our businesses will lead efforts to deliver on national goals, setting the pace of progress in the Philippines."
In much the same way SMC's food and beverage products are part of everyday Philippine life, the company's investments in infrastructure fast track the country's growth as a nation. SMC's work towards advancing power security, lowering electricity rates, and developing cleaner, more environment-friendly fuels, are integral to progress and development.
Through its businesses, SMC is uniquely positioned to impact the lives of Filipinos in a meaningful way, every single day.
RSA's passion: Sustainability
Of late, Ramon Ang has been consumed by one burning passion – sustainability. Says the company: "Guided by a strong sense of social, environmental, and economic responsibility, our businesses will lead efforts to deliver on national goals, setting the pace of progress in the Philippines."
In March 2017, San Miguel announced its biggest sustainability initiative to date—the reduction of its domestic and utility use of water by 50% by 2025.
To meet this target, the company employs a number of measures, including: conservation, water recycling, and utilization of non-scarce sources such as rainwater, harvested "gray" water, and seawater.
SMC's water use reduction program is part of an ambitious push to further integrate sustainability into the conglomerate's business strategy.
In September 2017, San Miguel exited the plastic bottled water business to reduce its environmental footprint. It's the first time a business was discontinued to support the company's sustainability goals.
SMC's long-term goal is to have as little impact on the environment as possible while continuing to meet the needs of those who depend on the products and services we provide.
With its heritage, massive diversification and overarching goals for the future, San Miguel has realized that whatever it does has a social impact, not simple, but great impact.
So it must provide solutions to the country's problems that make business senses –and profits, of course, but more so, deliver social good at the same time. Which is why in this sense, SMC believes its product is actually – national development.
San Miguel's competitive strengths:
• Diversified platform with a broad exposure to the Philippine economy
• Market-leading positions in key Philippine industries
• Experienced, hands-on management team
• Platform for significant future growth
• Strong, established businesses that provide a sustainable stream of income and cash flow
• Synergies across businesses
San Miguel's five key strategies have been:
• Enhancing the value of SMC's core businesses
• Diversifying into industries that underpin the growth of the Philippine economy
• Identifying and pursuing synergies within and among businesses
• Investing in, and developing businesses where the company can be a significant player
• Adopting best practices and taking a portfolio view of the business